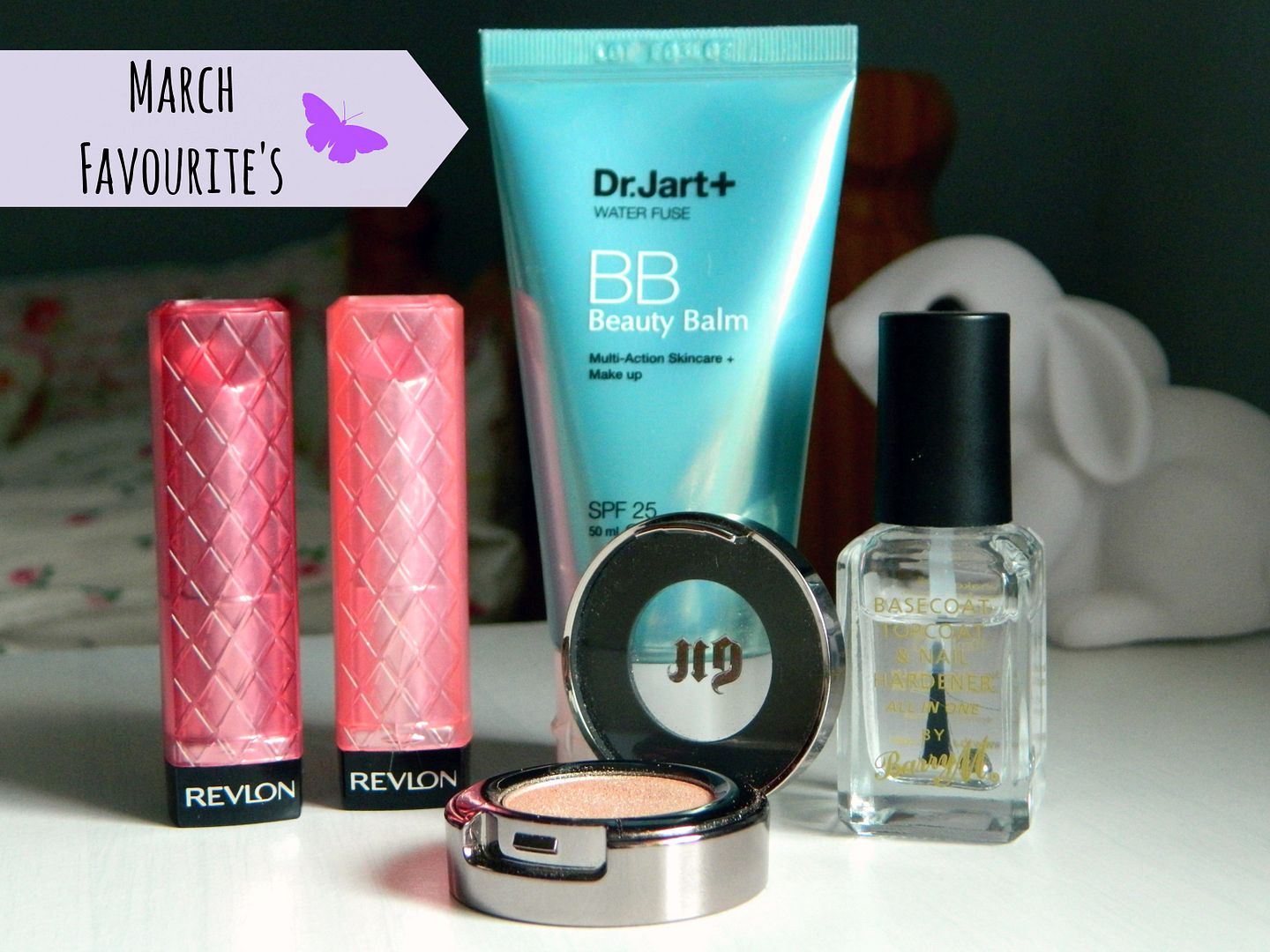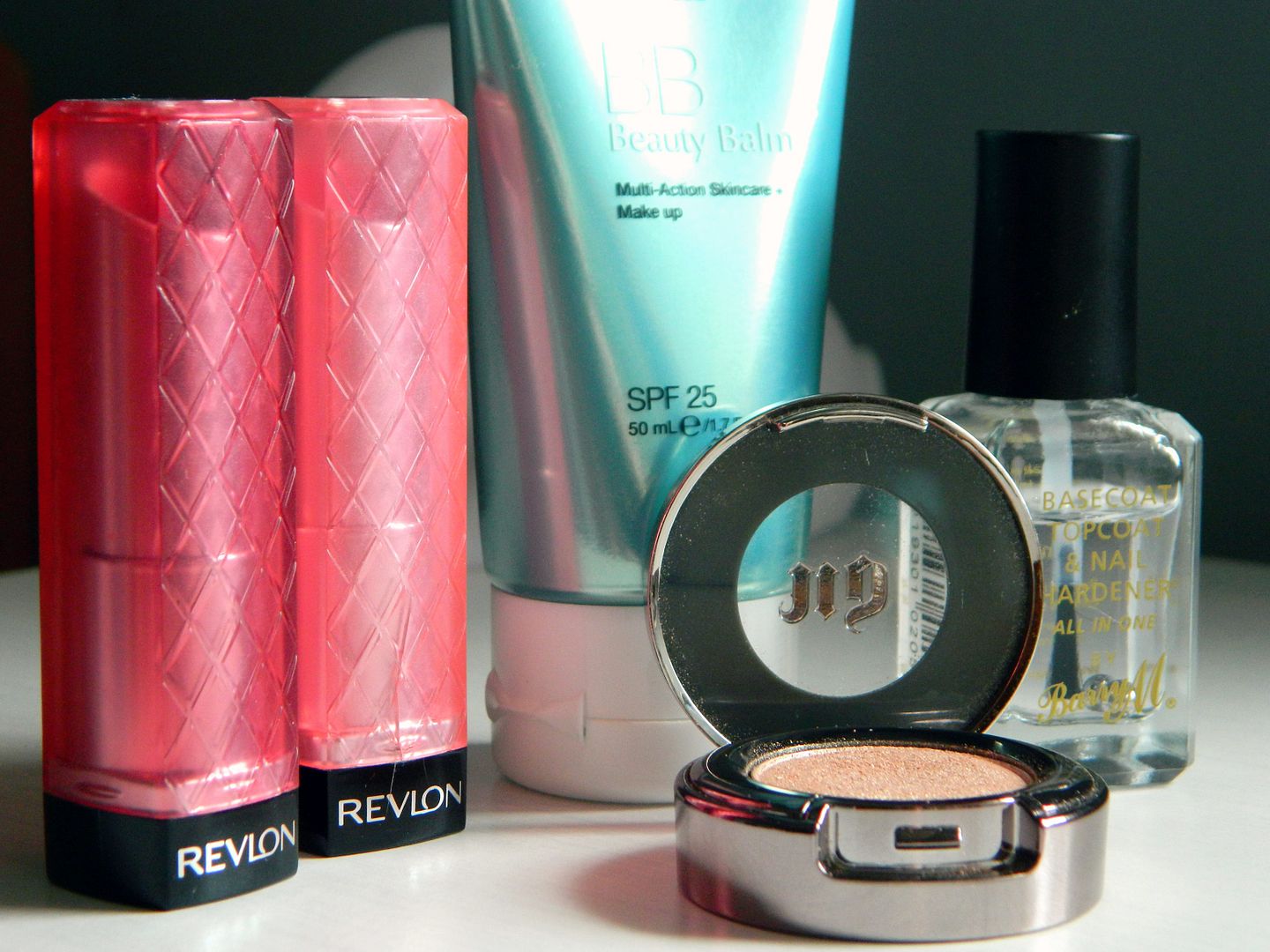 I cannot believe how quickly April has come around! We're a quarter of the way through 2013 already, it seems to be whizzing by so fast! I hope everyone had a lovely Easter weekend and ate far too much chocolate than they were supposed to! I had a great weekend and spent it with my family and boyfriend eating roast turkey and lots of cakes (definitely going to have to start a diet this April haha!). Last month there were a few products that I had been reaching for a lot, plus a couple that I have just really enjoyed using. So in this post I am going to talk about these lovely little products!
♥ Dr Jart+ Water Fuse Beauty Balm

LINK
This was a prize I had won from Chelsea's (
Through Chelsea's Eyes
) giveaway. I had never heard of or tried this brand before so I was very excited to try it out! I'm so glad I did because this is one of the nicest BB creams I have ever tried! The consistency of this BB cream is almost like a light weight foundation and blends out really well to give a light, natural coverage. Despite being a light coverage product, this BB cream does cover up and blend out imperfections very well. I've enjoyed using this on lazy days round the house with a little bit of powder to give a natural finish to my skin.
♥ Revlon Colourburst Lip Butters (Review)
LINK
These are probably some of the most hyped up lip products on the beauty scene and I for one absolutely love them! The two colours I've been loving this month are Strawberry Shortcake and Berry Smoothie, both of which are pink shades. I've found these perfect for throwing on for college as they give a lovely flush of colour to the lips. I also love how moisturising and soft they feel on the lips! I can't wait to pick up some of the new shades that have just been released, especially Pink Lemonade and Juicy Papaya (they sound so yummy)!
♥ Urban Decay Eyeshadow Sparkle in Midnight Cowgirl

LINK
This is one of those eye shadows that should be a staple in every girl's makeup collection! Midnight Cowgirl is a gorgeous shimmery nude champagne which is perfect to place all over the lid for a daytime look. I love using this when I'm going for a simple eye look and bolder lips as it g

i

ves your eyes that pretty hint of shimmer!
Urban Decay is my favourite brand for eye shadows as the formula and colour selection are amazing!
♥ Barry M Basecoat, Topcoat & Nail Hardener in Clear

LINK
This is my final favourite product from March and, despite looking quite boring, is probably my most favourite! This Barry M nail paint is a 3 in 1

base/ top coat

polish that can help strenghen up your nails. As you may know my nails are very weak

and

constantly peel and snap off
, so I thougth for just £2.99 I'll give it a go! This is probably one of the best, cheap clear polishes I have tried! Other ones I have tried just peel off and hardly protect my polish from chipping. This one however prevents my polish from chipping and has definitely made my nails a lot stronger! If I'm not wearing any nail polish I'll just apply 1 layer of this and I've found my nails hardly peel or split! Definitely a polish worth picking up if you have weak nails like me.
And they're my favourite products for March! I hope you enjoyed this post, as usual if there are any products you want a more in depth review on please just let me know in the comments!
What are your March favourite's?