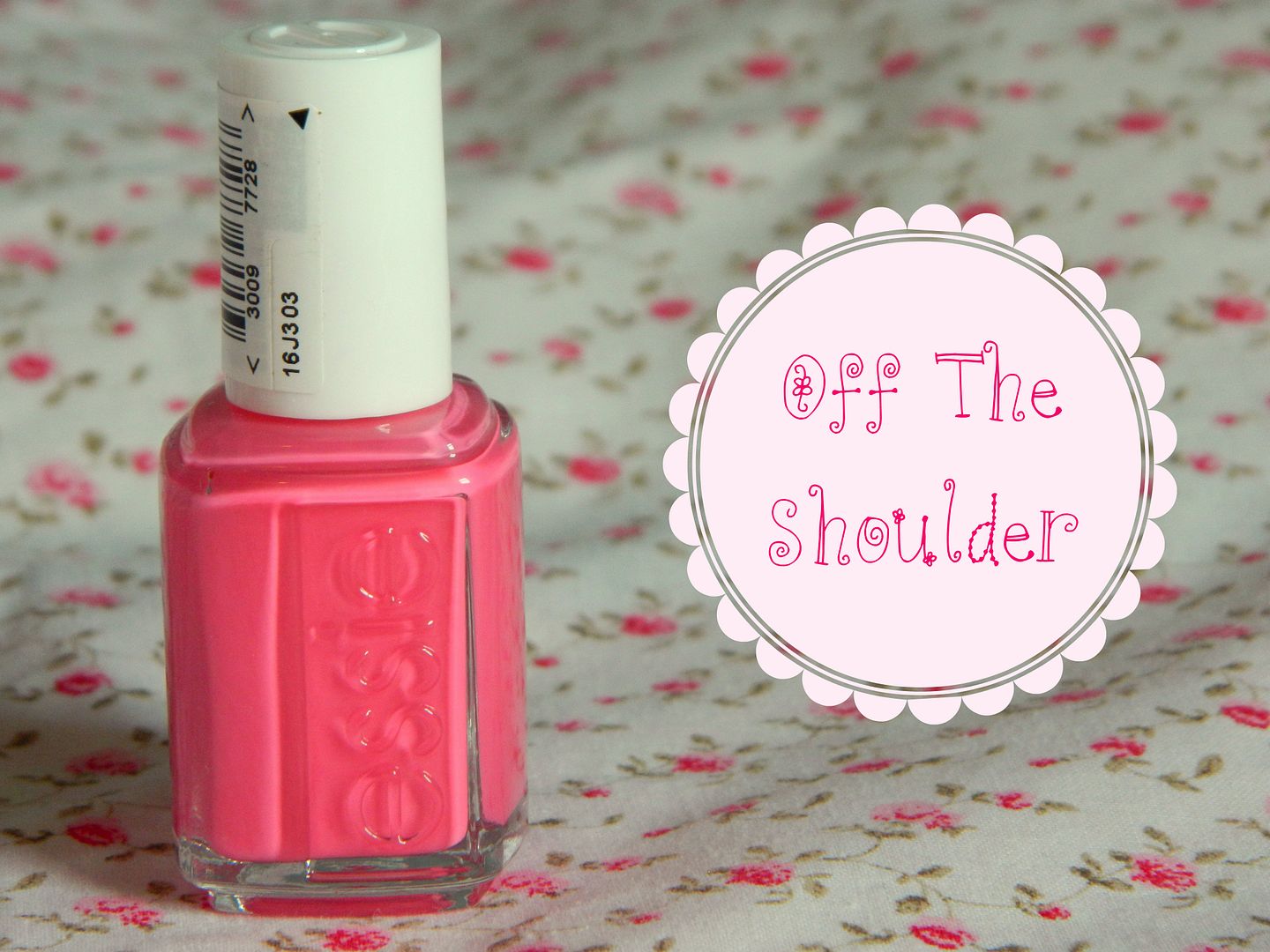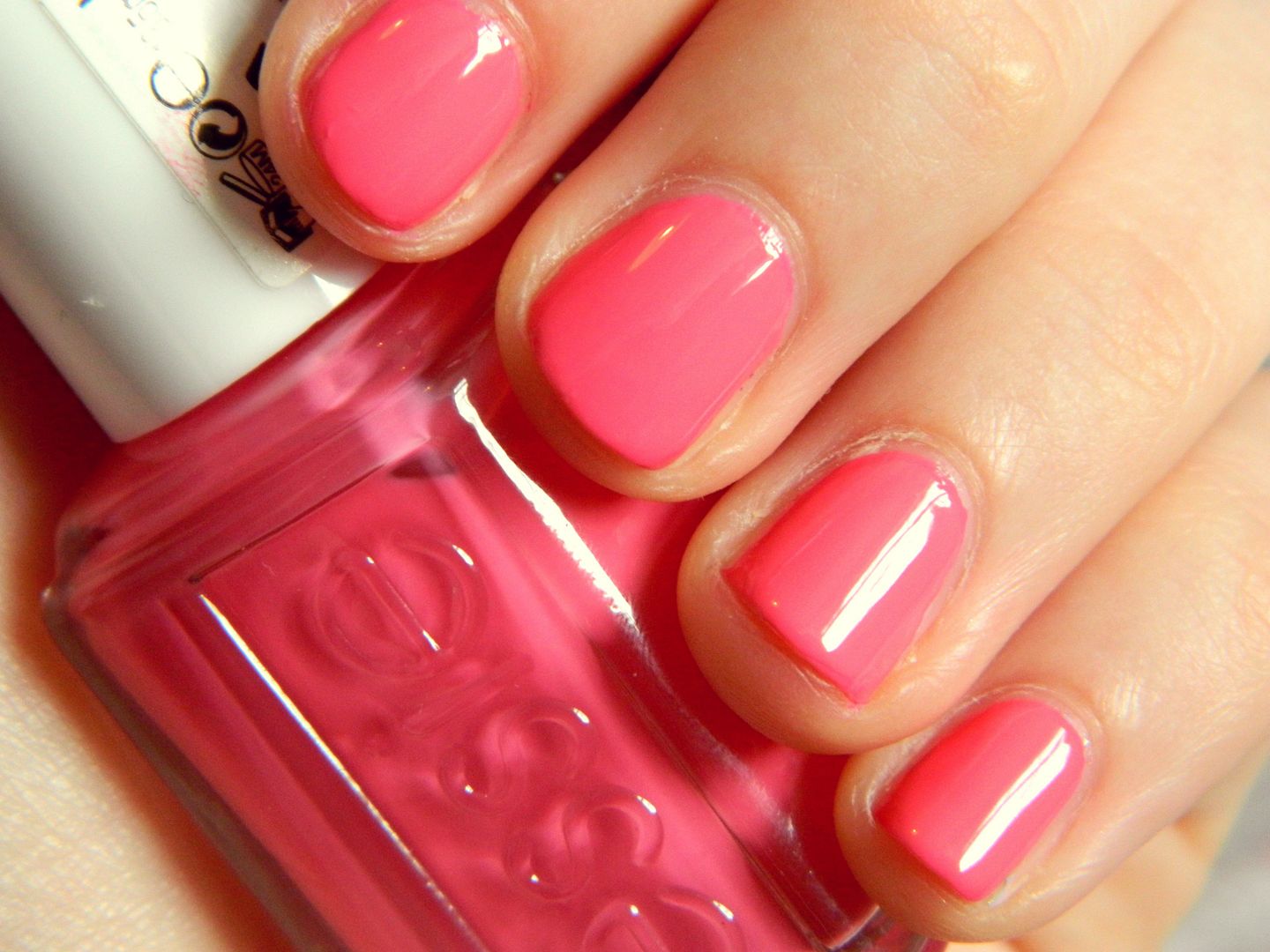 Today I wanted to show you my new favourite nail polish! This is Essie's "Off The Shoulder" and you may have seen it in my
Spring & Summer Nail Polishes
post. I have absolutely fallen in love with this polish and wear it almost every time I paint my nails (lilacs are my next favourite shade!).
"Off The Shoulder" is a gorgeous glossy hot pink shade which, despite being such a popular nail polish colour, stands out from the rest in my collection. I love how this looks on my nails and I feel that it really compliments my skin tone. Also, the formula of this polish is amazing! It's creamy and opaque with just 1 coat, but out of habit I usually apply 2 for a more even finish. The flat, rounded Essie brushes make it so you can paint right down to the cuticle without creating a mess, plus they cover the whole nail in just a couple of swipes! Basically, the most easiest polish to apply! I find Essie polishes to last very well on the nails. Without a top coat the polish slightly chips within a day, but not so much that it bothers me.
Overall this is such a pretty nail polish and one that will be perfect with the Spring and Summer time! I recently ordered this from
Fragrance Direct
for just £1.99, so do keep checking the site to see if they have it back in stock!

My exclusive advertiser of the month is Paris Alma. To find out how you can advertise with me, click HERE.