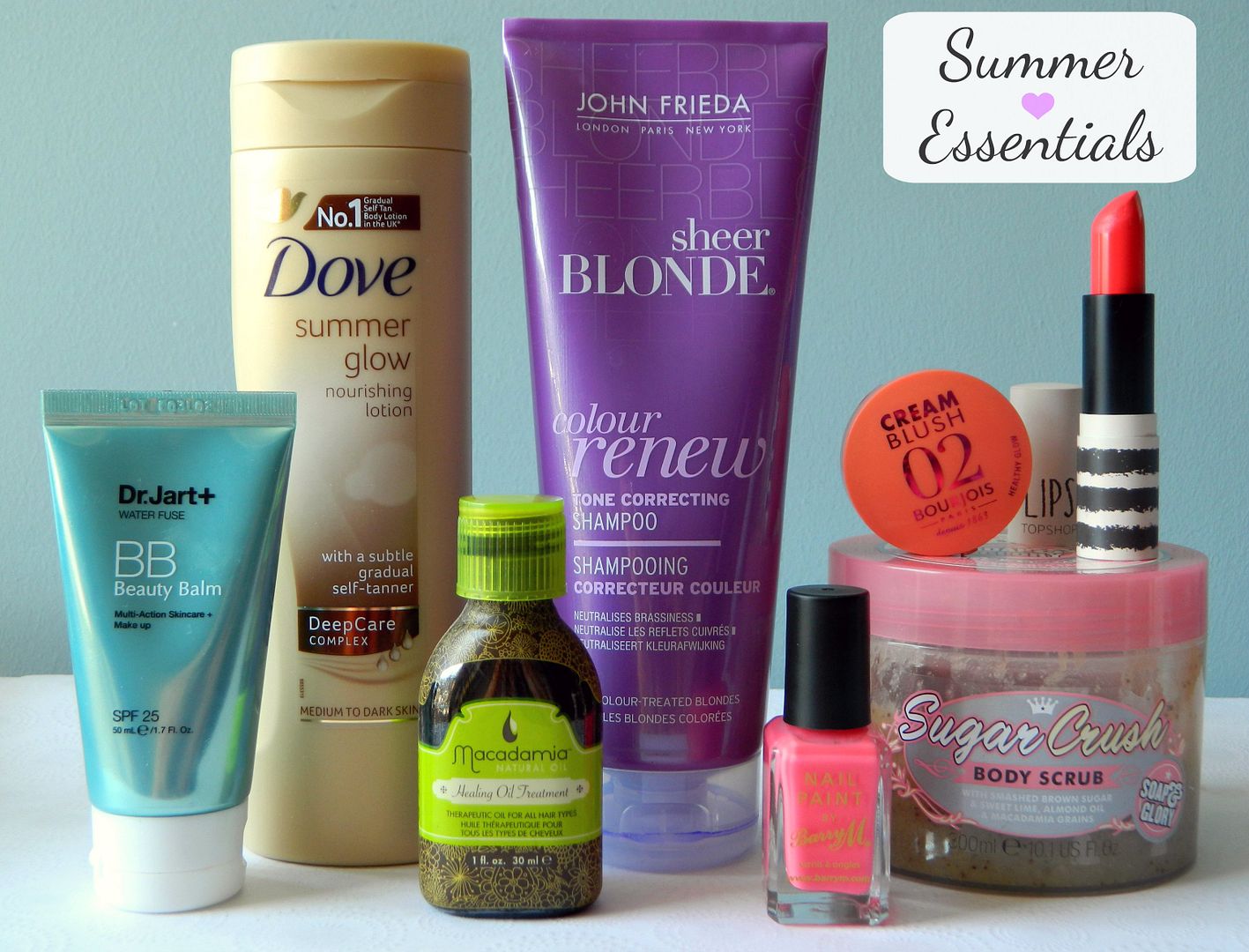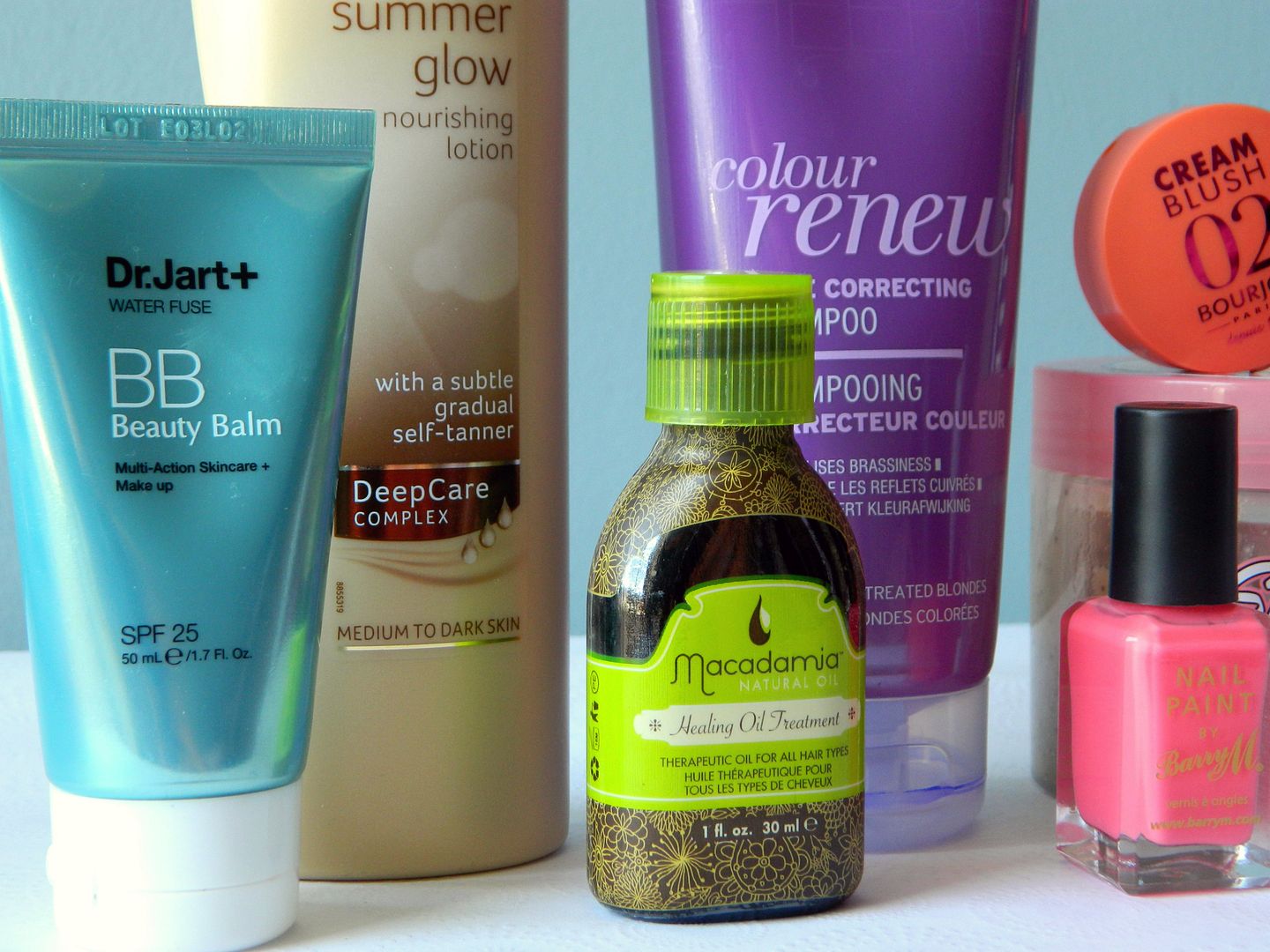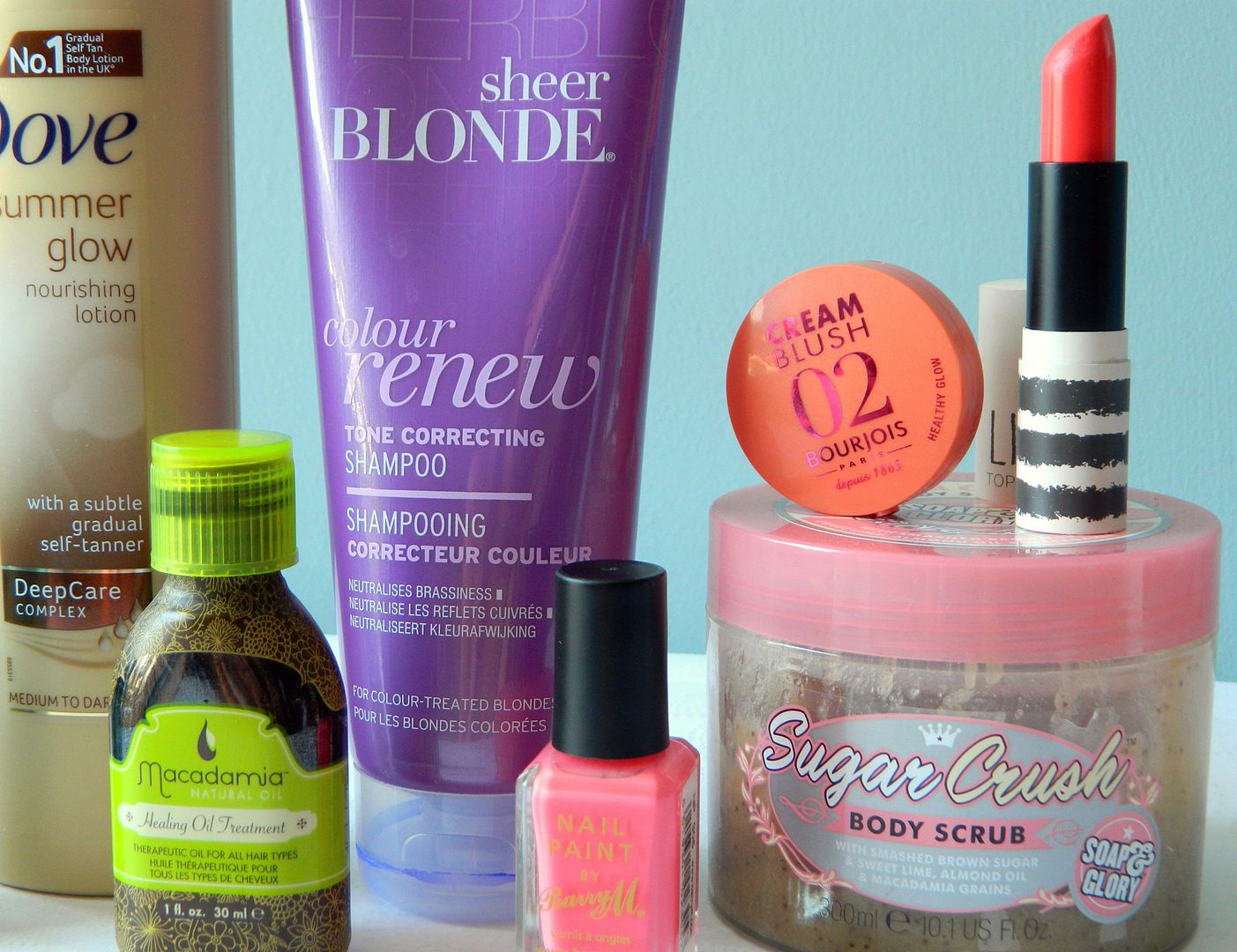 Hello everyone, I hope you're all well and having a lovely start to your weekend! Today I thought I would talk about some of my summer beauty essentials and what products I like to use in the warmer months. You may remember I did a
Winter version
of this post last year which was based on keeping my skin and hair hydrated during the cold months. For me, summer is all about keeping a healthy glow and looking your best!
Dr Jart+ Water Fuse Beauty Balm | LINK
In the summer time my skin is usually at its best as it has more exposure to sunlight, so I usually only need a minimal base for my makeup. The Dr Jart+ Water Fuse Beauty Balm is the nicest BB cream I have ever used and whilst it gives me a bit of coverage, it's also lightweight so allows my skin to breathe. It also contains SPF 25 which is really important to have in your makeup all year round, but especially in the summer when there is more sun light and UV rays. I have a makeup routine where I use the Dr Jart+ Water Fuse Beauty Balm which you can read
HERE
.
Dove Summer Glow Gradual Tan | LINK
As my skin is naturally very fair and prone to burning, I usually rely on a fake tan to give my skin a bit of a glow! My favourite gradual tanner I've been using is the Dove Summer Glow in Medium to Dark skin. Yes, I know my skin isn't dark but I feel that using darker gradual tanners help speed up the tanning process. I've never found this tanner to go orange or streaky and it always leaves me with glowy looking skin! It also keeps your skin soft and moisturised as it is a tanning lotion.
Macadamia Healing Oil Treatment* | LINK
Hair oils are my favourite hair care product and I don't think I'd be anywhere without my Macadamia Healing Oil Treatment! Hair oils keep your hair nourished and healthy which is great when you're out in the hot sun all day. As well as this, the Macadamia hair oil provides a UV protection to your hair which minimises your hair colour fading! You wouldn't think that your hair needed UV protection, but think about it, your skin needs protection so why shouldn't your hair? I think hair oils are such an essential product for summer and I highly recommend the Macadamia one!
John Frieda Sheer Blonde Colour Renew Tone Correcting Shampoo | LINK
As my hair is ombre (which isn't as noticeable now it's been cut!) I need to use products to maintain it's brightness and prevent it from going ginger. The John Frieda Tone Correcting Shampoo is tinted a lavender colour which is great for neutralising any brassy tones and helps keep your blonde looking brighter! It also contains UV filters which again will protect your hair colour from fading. If you have blonde, highlighted or ombre hair and want to keep it bright this summer, definitely try out John Frieda's Colour Renew range.
Barry M Nail Paint in Pink Flamingo | LINK
During the summer I love wearing bright and colourful nails! One of my favourite nail polish brands is Barry M and this shade Pink Flamingo is perfect for the summer time! It's a gorgeous pink/ coral that looks amazing against a tan or on your toes. I find the quality of Barry M's polishes to be great for how cheap they are and their huge selection of colours and effect are amazing.
Bourjois Cream Blush in 02 Healthy Glow | LINK
I've mentioned quite a lot on my blog that I love wearing cream blushers during the summer time. You may have seen the Bourjois Cream Blush in Healthy glow pop up a few times as well and I for one think it's the perfect blusher for summer! Healthy Glow is a very pretty peachy orange that gives a gorgeous glow to the cheeks! The formula is really nice, pigmented and blends out easily with my Real Techniques Stippling brush. It's very natural looking, which is what I like for the summer, but you can build it up for a bolder colour.
Topshop Lips Lipstick in Ditsy | LINK
Again, like my nail polishes, I love wearing bold and bright coloured lipsticks in the summer! One of my favourites is Topshop's Lips Lipstick in Ditsy which is a gorgeous hot coral shade. This is pretty much my go to lipstick for the summer as I think the colour suits my skin tone really well, whether I'm pale or have a bit of colour to my skin. The formula is very creamy, soft to apply and have a lovely colour pay off. Topshop lipsticks are by far my favourite brand of lipstick and I would completely recommend them to anyone!
Soap & Glory Sugar Crush Body Scrub | LINK
My final summer essential is my all time favourite body scrub which is the Soap & Glory Sugar Crush Body Scrub! I got this at Christmas and I'm really determined to make this last because I love it so much. It contains brown sugar and macadamia grains which gently exfoliate your skin leaving it soft and smooth. It also has sweet line and almond oil in which makes it smell absolutely amazing - it's the perfect sweet summer time scent! I use this a couple times a week and it keeps my skin soft and smelling amazing.

So these are some of my summer beauty essentials. I hope you enjoyed this post and if there are any products you would like to see a full review on, then please let me know in the comments below!
What are your summer beauty essentials?