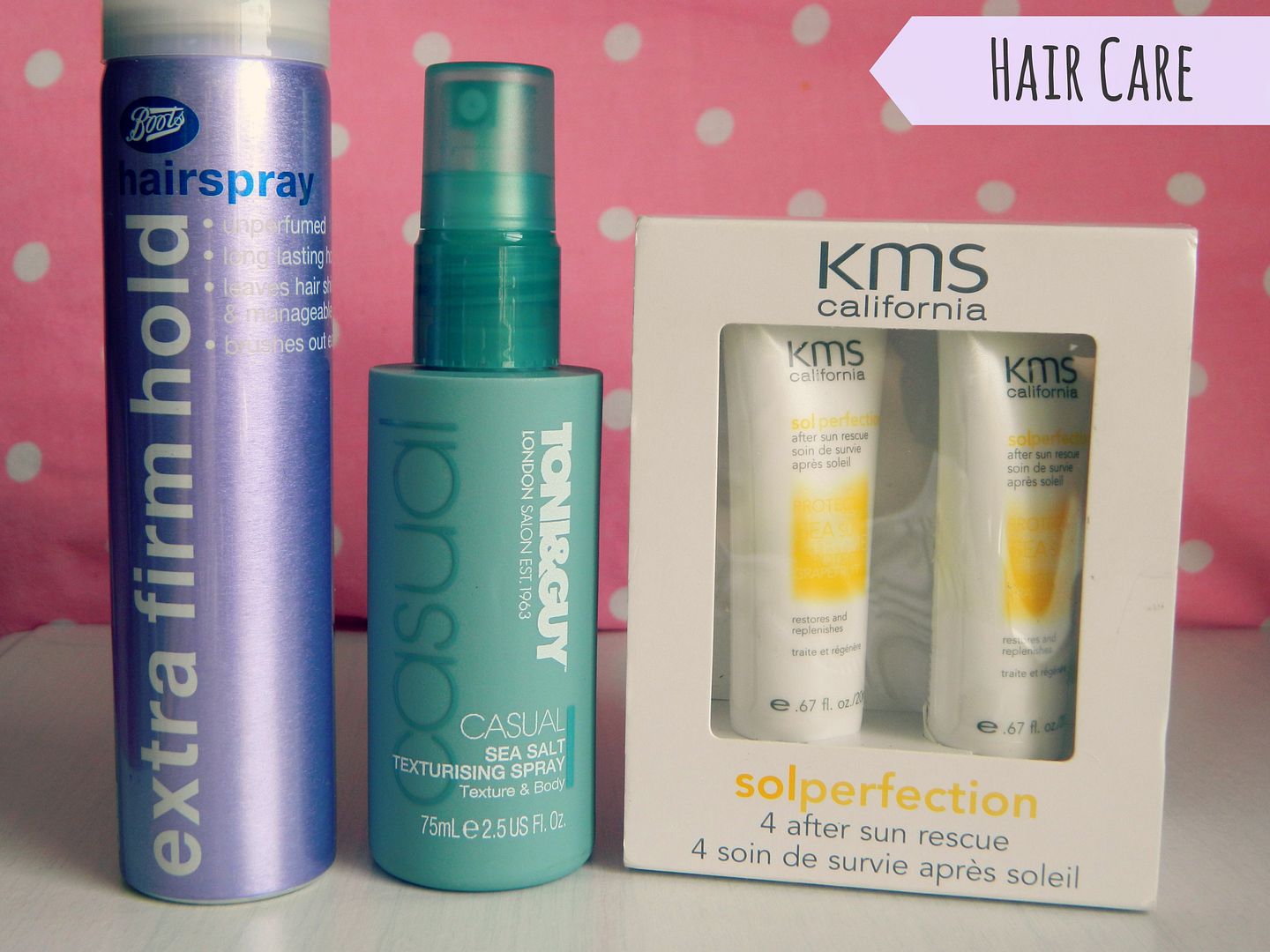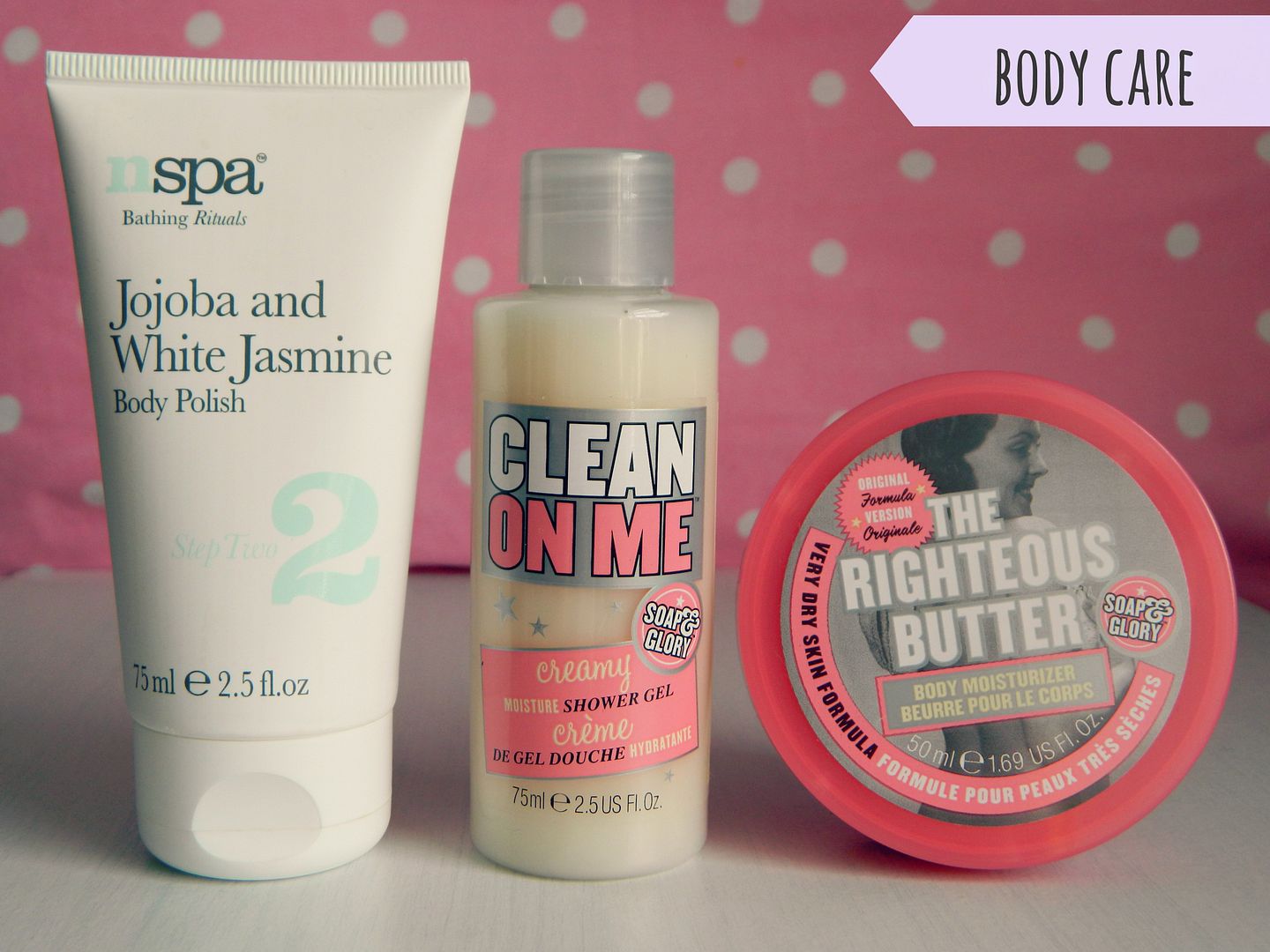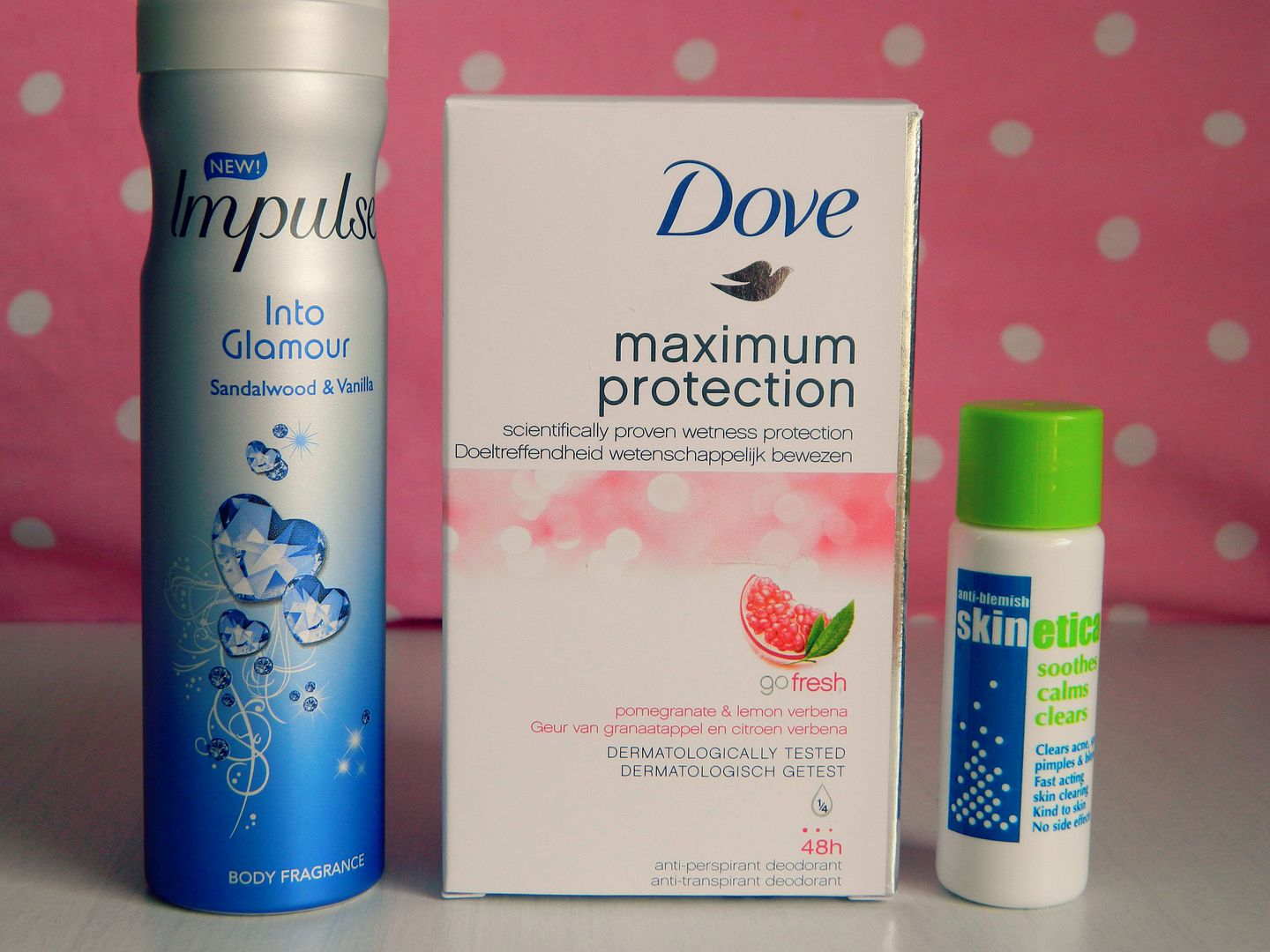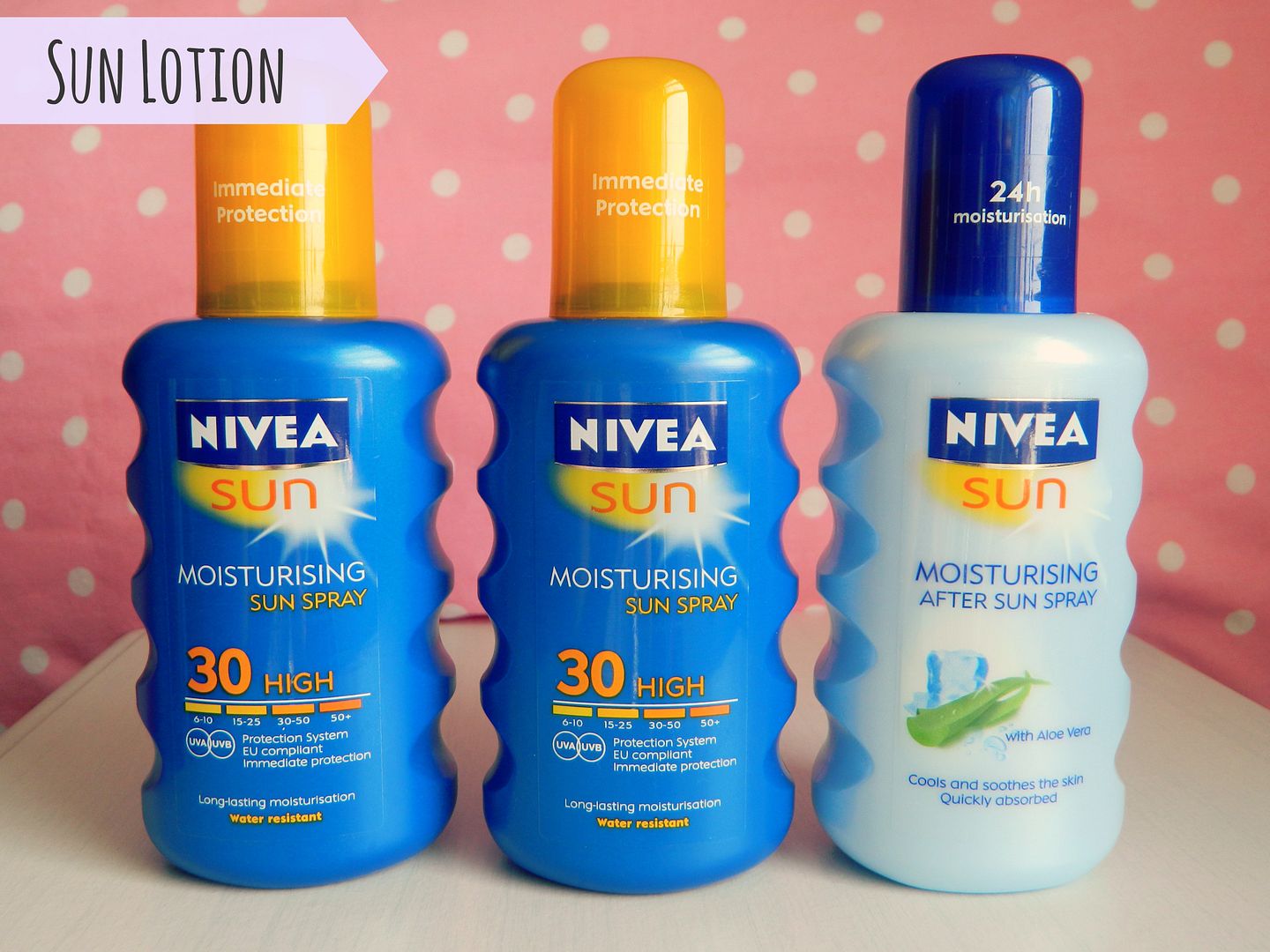 Hello everyone! So in just over a week's time, I will be jetting off to sunny Mallorca for a week with my boyfriend. Since planning the holiday a few months ago, I have done quite a bit of shopping and collecting up some products to use whilst I'm away. This has actually given my the opportunity to pick up some products that I've wanted to try out for quite a while now and I'm very excited to test them out! I thought this would be a (kind of) useful post for those of you who will be going on holiday soon and wanted to know what sort of products you could take with you!
| Hair Care |
I've wanted to try the
Toni & Guy Sea Salt Texturising Spray
for a very long time and thought this holiday would be a great way to try it out. I love curly, beachy hair on holiday and I've heard that this is a great product for doing that! For my hairspray, I opted to pick up a cheap can of
Boots Extra Firm Hold Hairspray
just to add more texture and volume to my hair at night. I mainly use hairspray at my roots to give a bit of lift, so I'm sure this will work just fine! Next up, I recently picked up this box of
KMS California Sol Perfection After Sun Rescue
tubes that are meant to reverse the damaging effects of the sun, sea and pool water. I thought these would be perfect for holiday to keep my hair healthy and I'm excited to see how well these work!
I picked up the
Aussie Miracle Moist Shampoo and Conditioner
as they are meant to be great for dry and damaged hair. When I'm in the sun, my hair is prone to going dry and frizzy and I thought these products would be great at dealing with this problem. They also contain Macadamia oil which is amazing at nourishing and repairing damaged hair! Next up you may have seen in
this
haul that I picked up the
Batiste Dry Shampoo Wild Party Trio
. Out of the 3 different scent, these are the 2 I've decided to take with me: Savanna and
Wild
. They will be great at refreshing my hair between washes as well as giving my hair some extra volume and texture!
| Body Care |
First up for my body care products is my
NSpa Jojoba & White Jasmine Body Polish*
. I really like this body polish as it leaves my skin very soft and it removes any drier patches of skin I may have. This will be great for keeping my skin looking glowy and even as well as leaving my skin extra soft. For my body wash, I have my mini
Soap & Glory Clean On Me
shower gel. I love this shower gel and it leaves my skin soft and clean, plus the scent is just lovely! Next I decided to take my mini
Soap & Glory Righteous Butter
to use as my body lotion. Keeping your skin moisturised is really important if you're spending a lot of time in the sun and this body butter leaves my skin soft and smelling great! I think it works really well with the Clean On Me shower gel too.
Now, I'm really not going to risk taking a perfume on holiday with me. I'd be too afraid it would smash in my suitcase plus a bottle of perfume is pretty heavy! I decided to pick up my favourite
Impulse
scent to use whilst I'm away instead. This is Into Glamour which is a really nice vanilla scent which I find lasts well on the skin. Next up is
Dove's Maximum Protection Deodorant
in the Pomegranate & Lemon scent. I know this a pretty boring product but I wanted to bring a stronger deodorant with me as (fingers crossed) it's going to be very hot on holiday! I really like the scent as it's fresh and clean plus Dove products never seem to dry out my skin! The final body care product is my little bottle of
Skinetica
* - I love this stuff as it leaves my skin so clean and clear! I recently reviewed Skinetica, so you can read more about it
HERE
.
| Sun Lotion |
Last but by no means least are my sun lotions and after sun. I chose to go with
Nivea Moisturising Sun Spray
in SPF 30 and also the matching after sun. Sun lotion is pretty much the most important product to take with you on holiday and it's better to get a higher SPF to protect your skin from sun burn and premature ageing. I bought my Nivea sun lotions from Home Bargains and they only cost me around £3-£4 each. Sun lotion prices are ridiculous in most places like Boots and Superdrug, so I would definitely recommend looking in your nearest Home Bargains - it's the cheapest place I've seen them!
So these are a selection of products that I'm taking away with me on holiday. If you enjoyed this post and would like some similar ones to this such as what makeup, clothes, swim wear etc I'm taking with me, then do leave a comment below!
What are your essential products to take away with you on holiday?