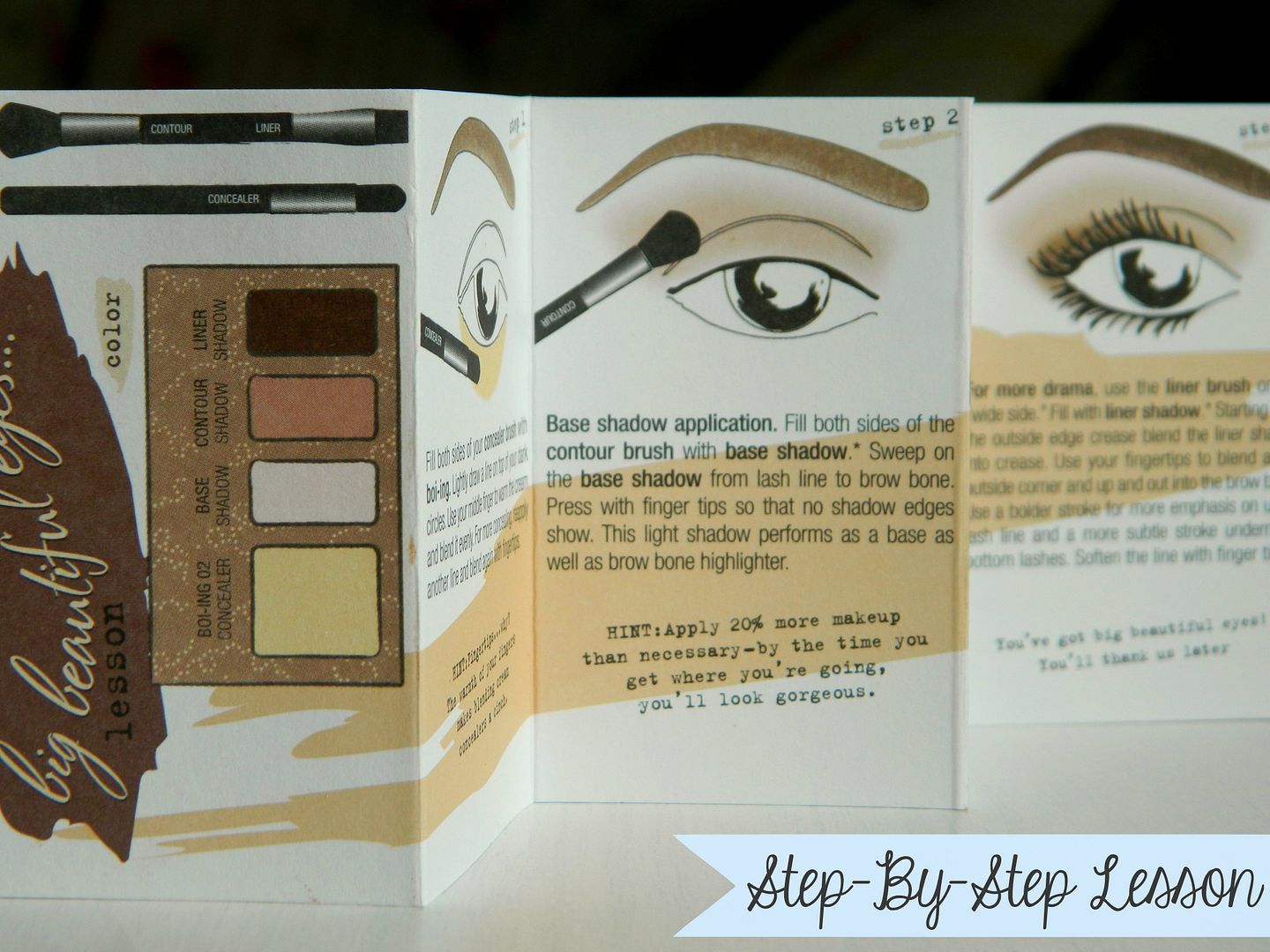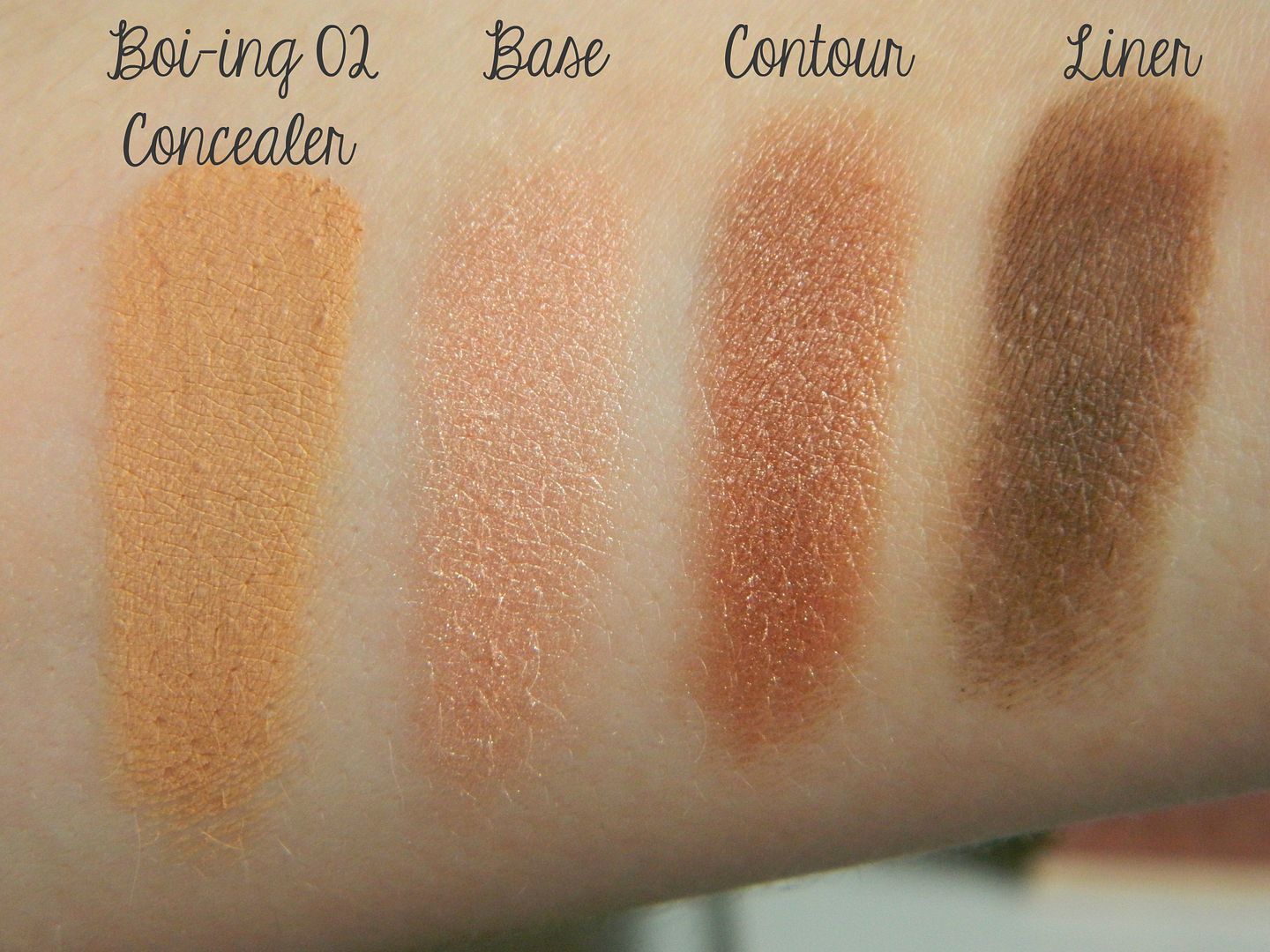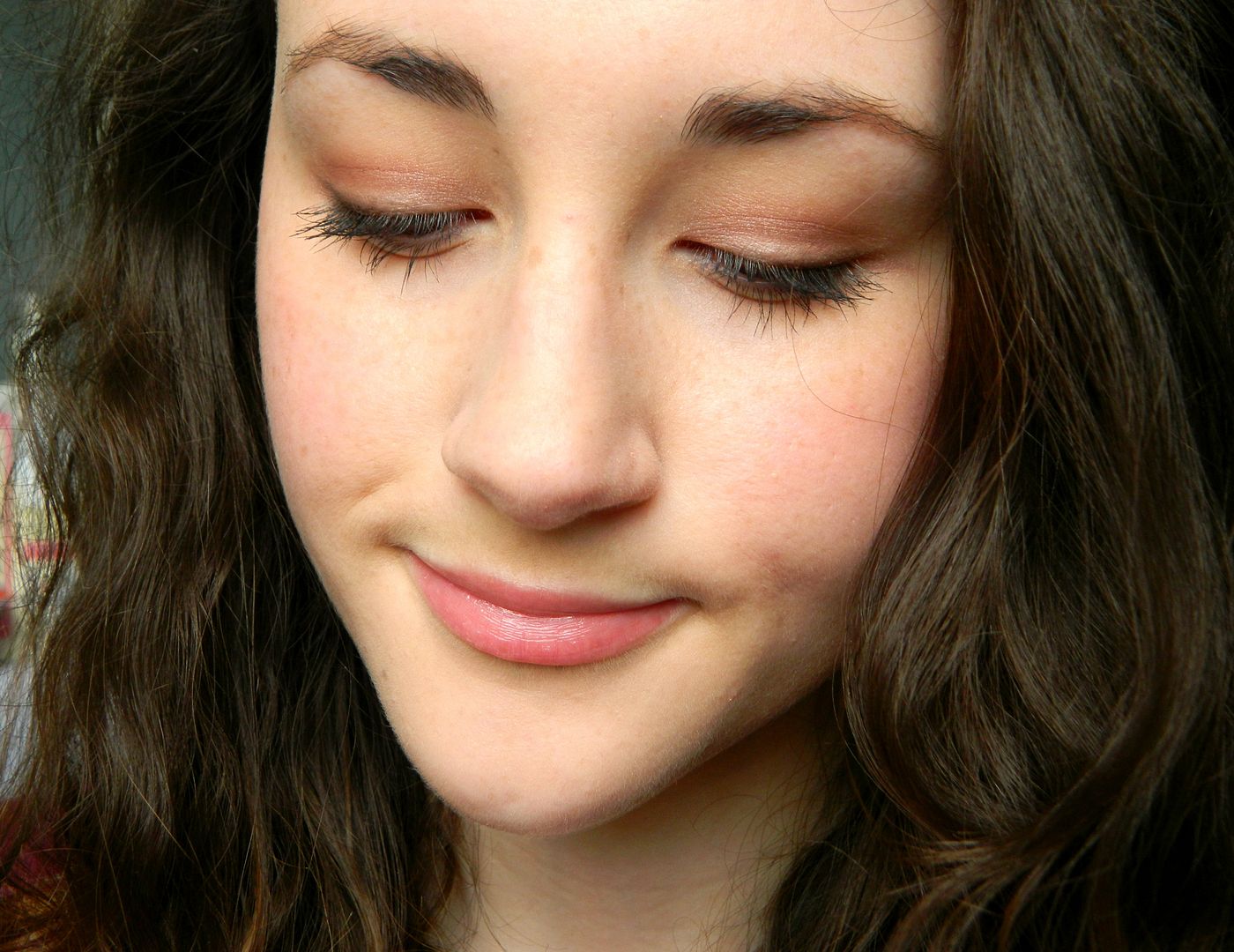 Hello lovelies! I hope you're all well and having a lovely week. Now, I'm the kind of girl who loves a natural eye look as I've never been confident enough to pull off bold and bright colours - I much prefer a bright lipstick! A few months ago after having my makeup done at a
Benefit
counter, I decided to pick up yet another natural eye shadow palette to add to my collection. This is the Benefit Big Beautiful Eyes kit that contains 3 neutral pink and brown eye shadows and a
Boi-ing concealer
in shade 02. I thought this would be a perfect little palette that would give everything you need to create and effortless yet very pretty eye look!

Base - a shimmery light pink/ nude
Crease - a shimmery pink/ brown
Liner - a matte medium brown
So as I said, you get 3 gorgeous pink and brown toned eye shadows in this kit that all work very well together to create a very pretty and natural eye look. Each shadow is labelled and shown in the step-by-step guide where you can apply it, so this kit is perfect for people who are just starting out with eye shadow. For me, I apply the Base colour all over my lid and into the inner corners of my eyes. I then apply and blend the Crease colour into the crease of my eye lid, just above the Base shadow, which adds definition to your eye. Finally I apply the Liner colour along my upper lash line to work as a powder eye liner and makes my eye lashes look fuller. I love how these shadows look on my eyes and I think they all work really well together. As the Base and Crease colours have a slight pink tone to them, I find they suit my brown eyes very well. However, I do think all of these shadows would suit every eye and skin colour as they're so neutral and flattering. The shimmery eye shadows are extremely pigmented, soft and easy to blend which makes them both work very well together. As the Liner is a matte shade, it isn't as pigmented but is still easy to work with along the lash line. I'm really impressed with the quality of the shadows in this kit and it's definitely one of those products you could use every day.

As for the Boi-ing concealer, unfortunately the shade is way too dark and orange for my skin tone and I can't really use it. I do have this concealer in shade 01 and I find it works a lot better for me. This concealer offers a lot of coverage and is very easy to blend into the skin. I do think they should offer a light, medium and dark version of this palette so that more people can get use out of the concealer instead of it going to waste!

The packaging of the Big Beautiful Eyes kit is so cute and I love how small and compact it is. Along with the shadows and concealer, you do also get a couple mini brushes which makes this kit easier to use whilst travelling! I don't actually use these brushes as I much prefer my own, but they aren't bad quality and you could definitely get away with using them! There is also a little mirror inside the palette which is always handy for using on the go. Finally, you also get a little lesson card which shows you how and where to apply the shadows and concealer to achieve your big beautiful eyes look. It also has a couple tips and tricks to make application easier just in case you are new to makeup!

Overall this is a lovely little eye shadow kit and is the kind of product everyone needs in there collection as it's so compact and perfect for everyday use! I also think the shadows can be used to create a day to night look just by intensifying the liner and crease colour - so again it's a very versatile product. I highly recommend Benefit products and if you're thinking of trying the Big Beautiful Eyes kit, then definitely try it out!


Have you tried Benefit's Big Beautiful Eyes eye contour kit?