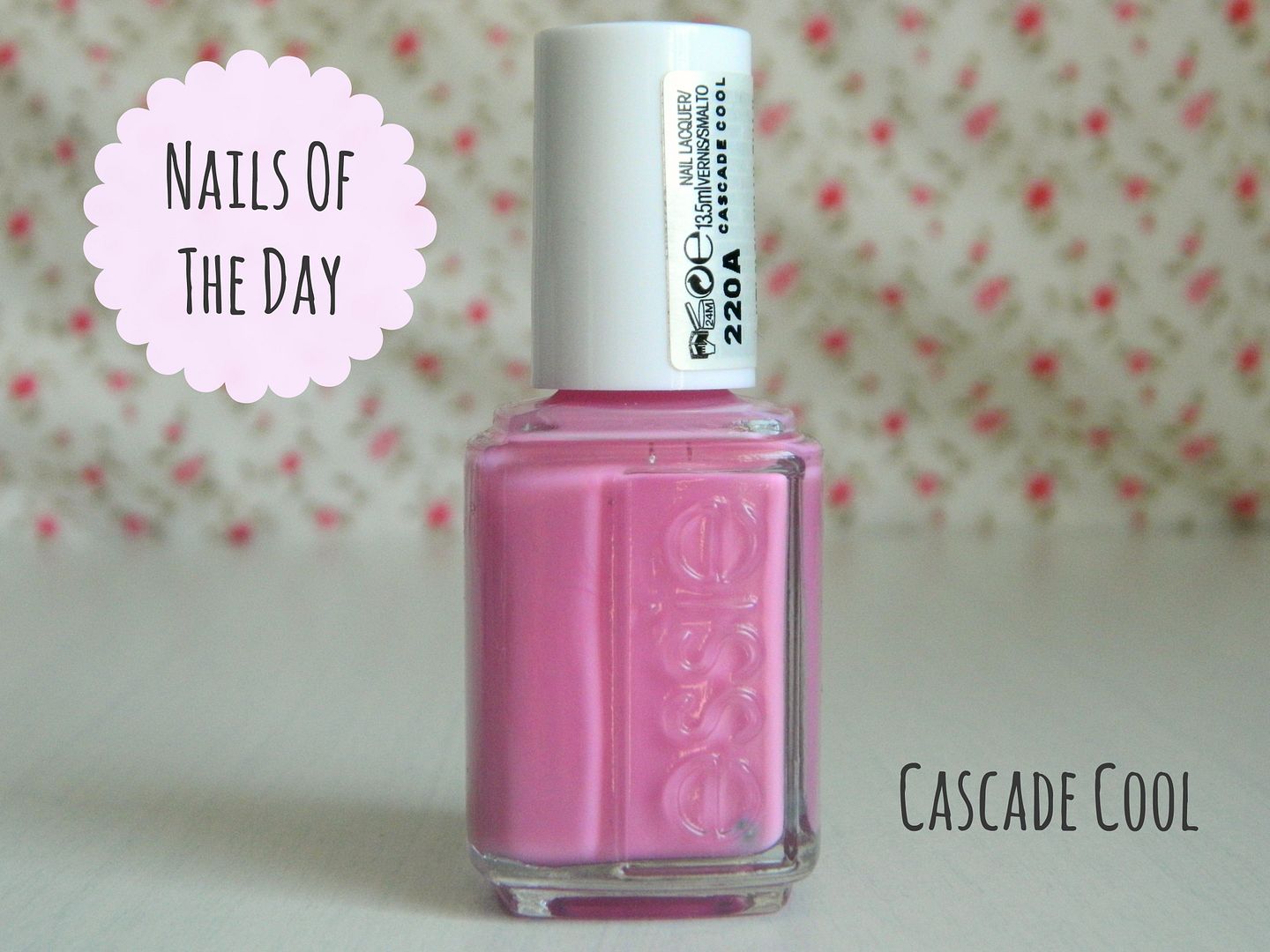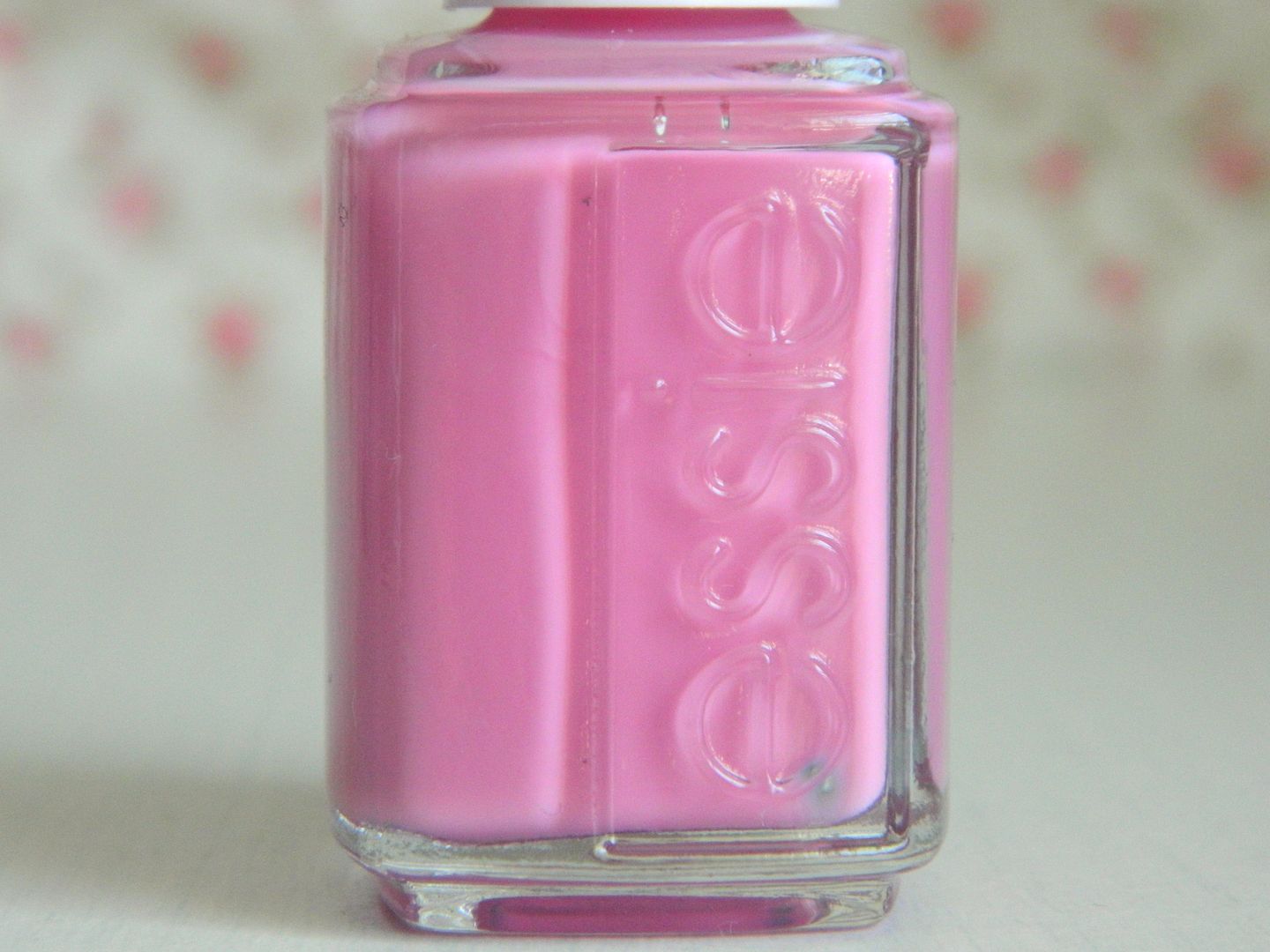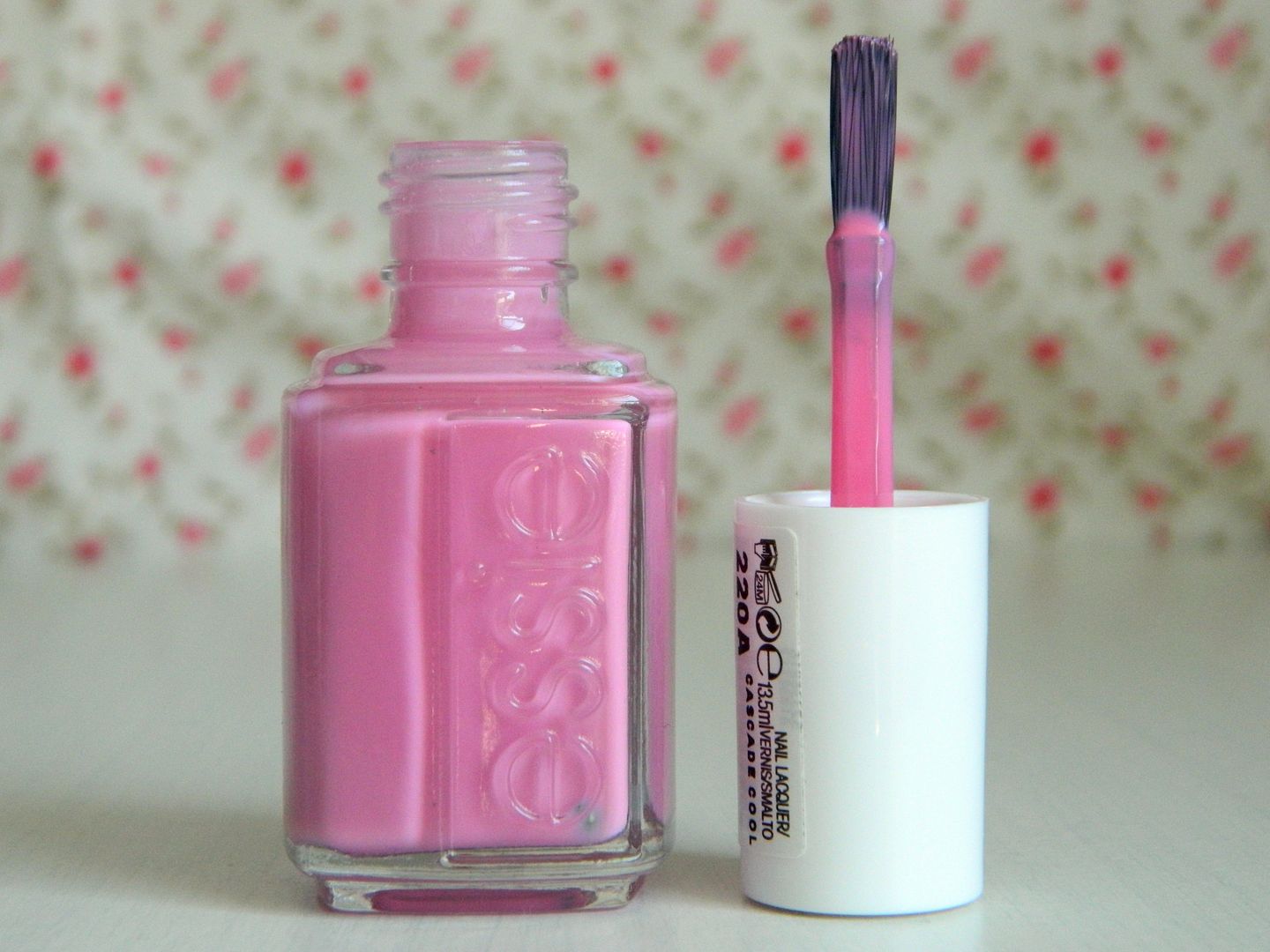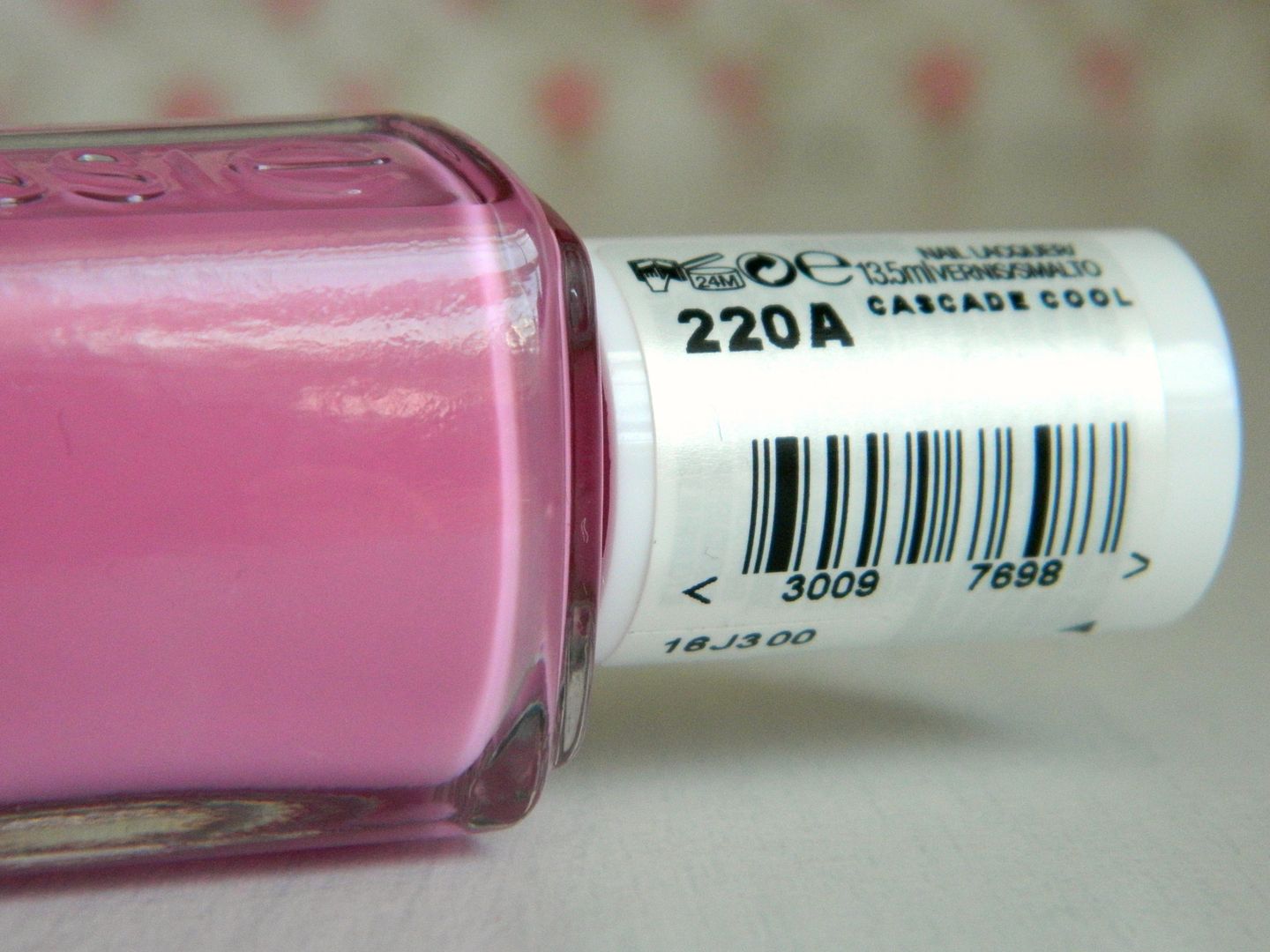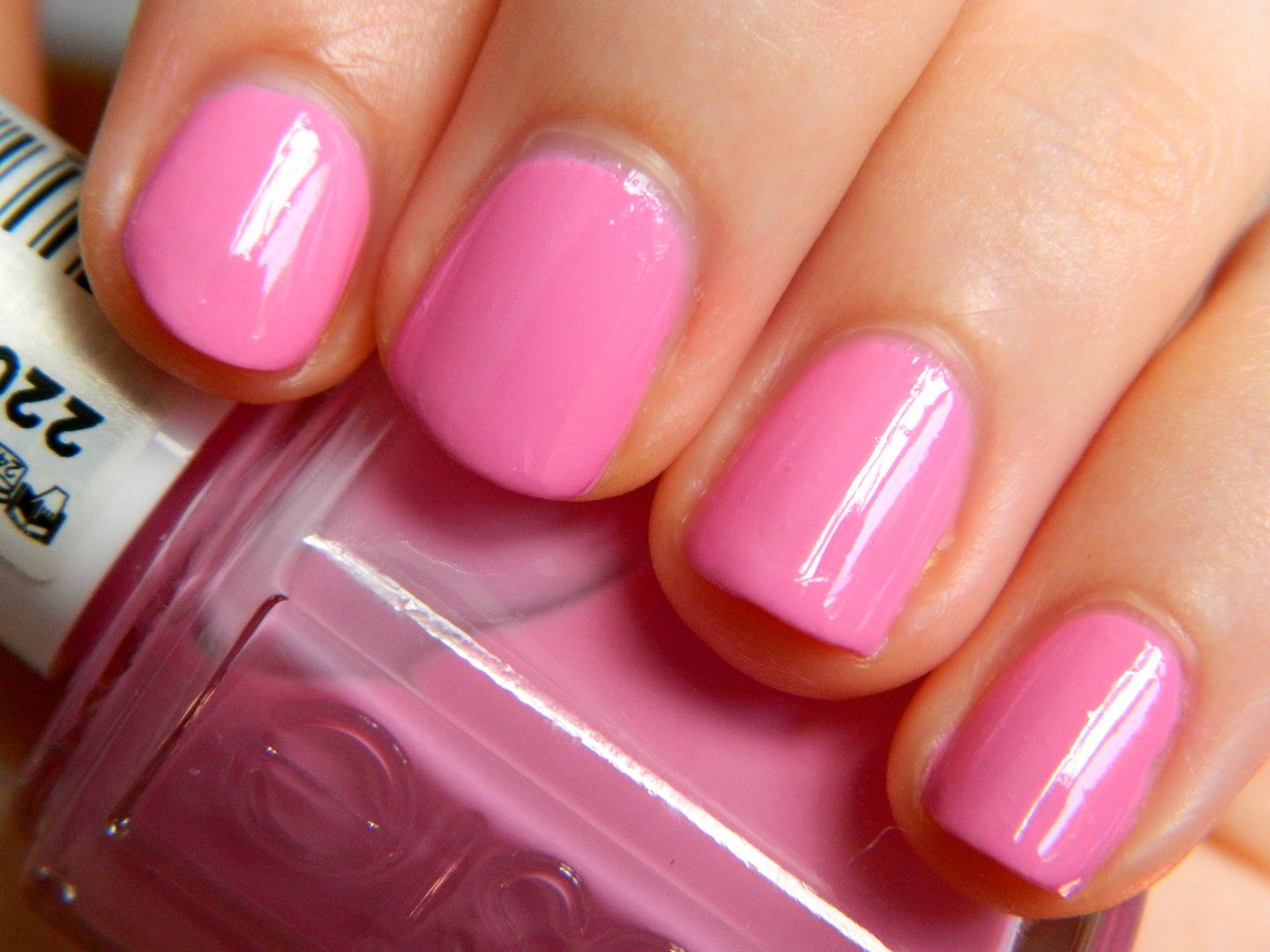 Hi everyone, I hope you're all well and enjoying the sunny weather we're having! So in a couple days I will be going on holiday which means this will be the last post from me for just over a week. Don't worry, there will be some amazing guest posts popping up on my blog over the next week so there will be new posts (and hopefully new blogs) for you to read! Today's post is about my new
Essie
polish in
Cascade Cool
which I was kindly sent by
Half Price Perfumes
. I've been lusting after this shade ever since I started buying Essie polishes and I'm so excited to be reviewing it for you all!
Cascade Cool is a gorgeous bright dusty pink and is one of those shades that every girl needs in their nail polish collection. It's definitely a perfect shade for summer and it looks amazing against a lot of skin colours! It hasn't got any shimmer in but it does leave a very glossy finish to the nails.
With most Essie polishes I have tried, the formula has always been very thick and becomes opaque on the nails in just a couple of coats. However, I do find Cascade Cool is a lot thinner and needs around 3 coats to be completely opaque (this is what I have done in the picture). This doesn't bother me too much as I've never been the type of person to do 1 coat of polish and leave it at that, but it may mean you need to spend a little extra time painting your nails to build up the colour. As Essie polishes come with a wide brush, it makes painting your nails quick and easy as you can cover your nail in just a couple of strokes. It also means you can get right down to the cuticle to create a perfect finish every time! As for the drying time, I found it dried pretty quickly and kept its glossy, smooth finish. My one issue with this polish is that it did chip and peel on a couple of nails within a 1-2 days when I didn't wear a top coat, so I think you do need to wear a good top coat with this polish to make it last longer!
Other than that, Cascade Cool is a gorgeous nail polish that I know I will get a lot of wear out of. I do love wearing bright colours during the summer and this shade is perfect for doing so!
Essie Nail Lacquers
are now just £1.99 on
Half Price Perfumes
!
What are your thoughts on Essie's Cascade Cool?
Which Essie polish is your favourite for summer time?