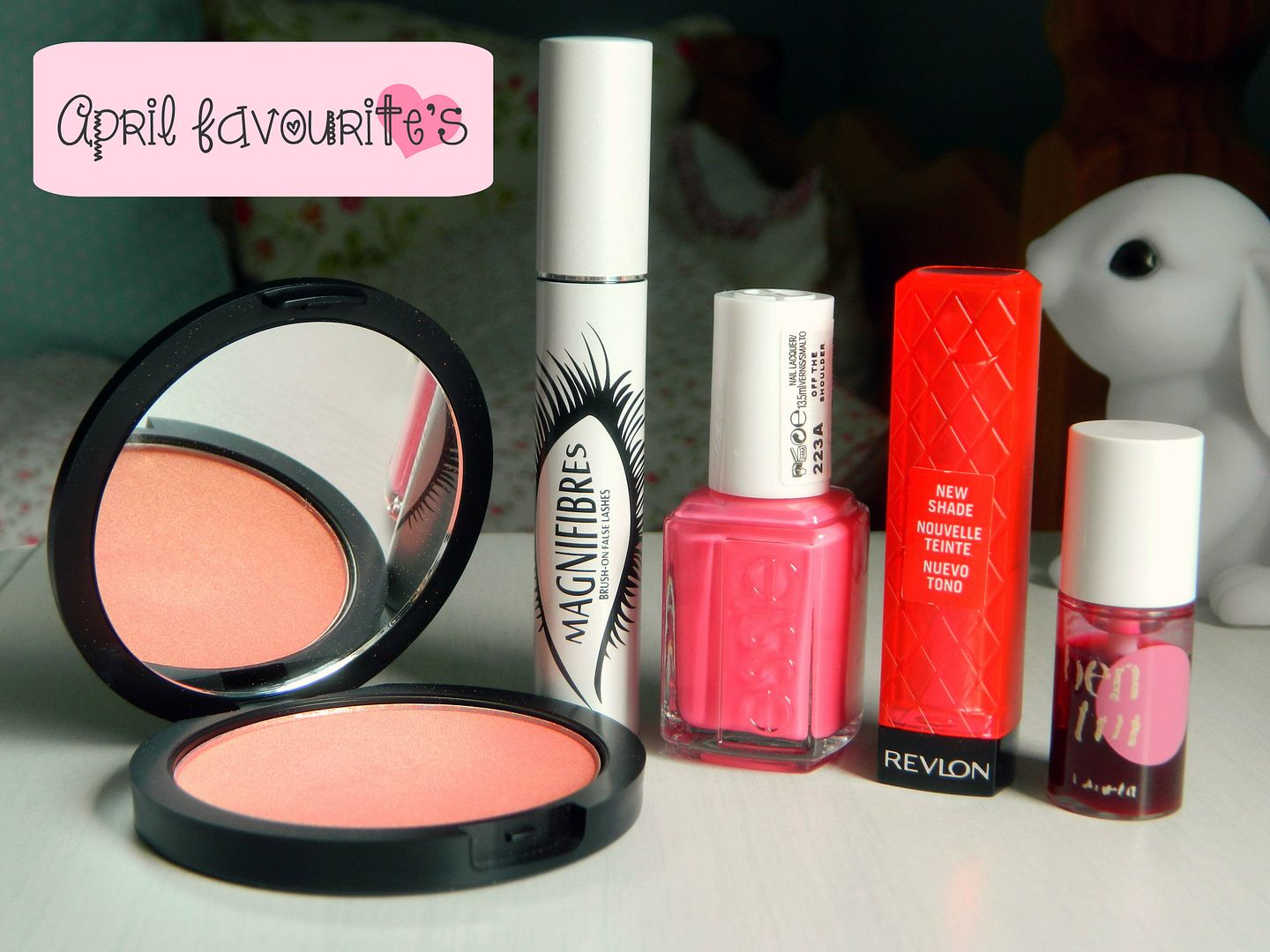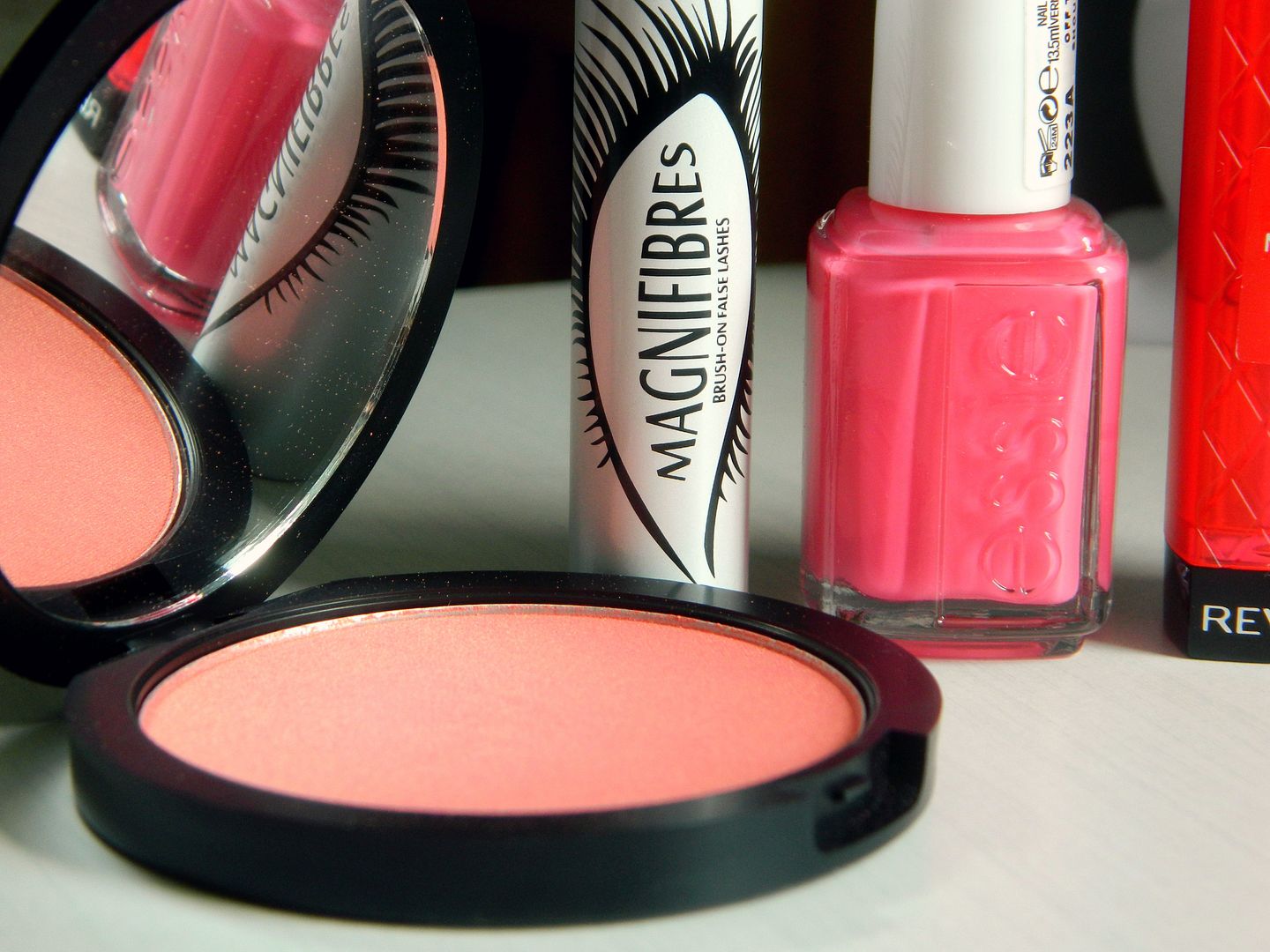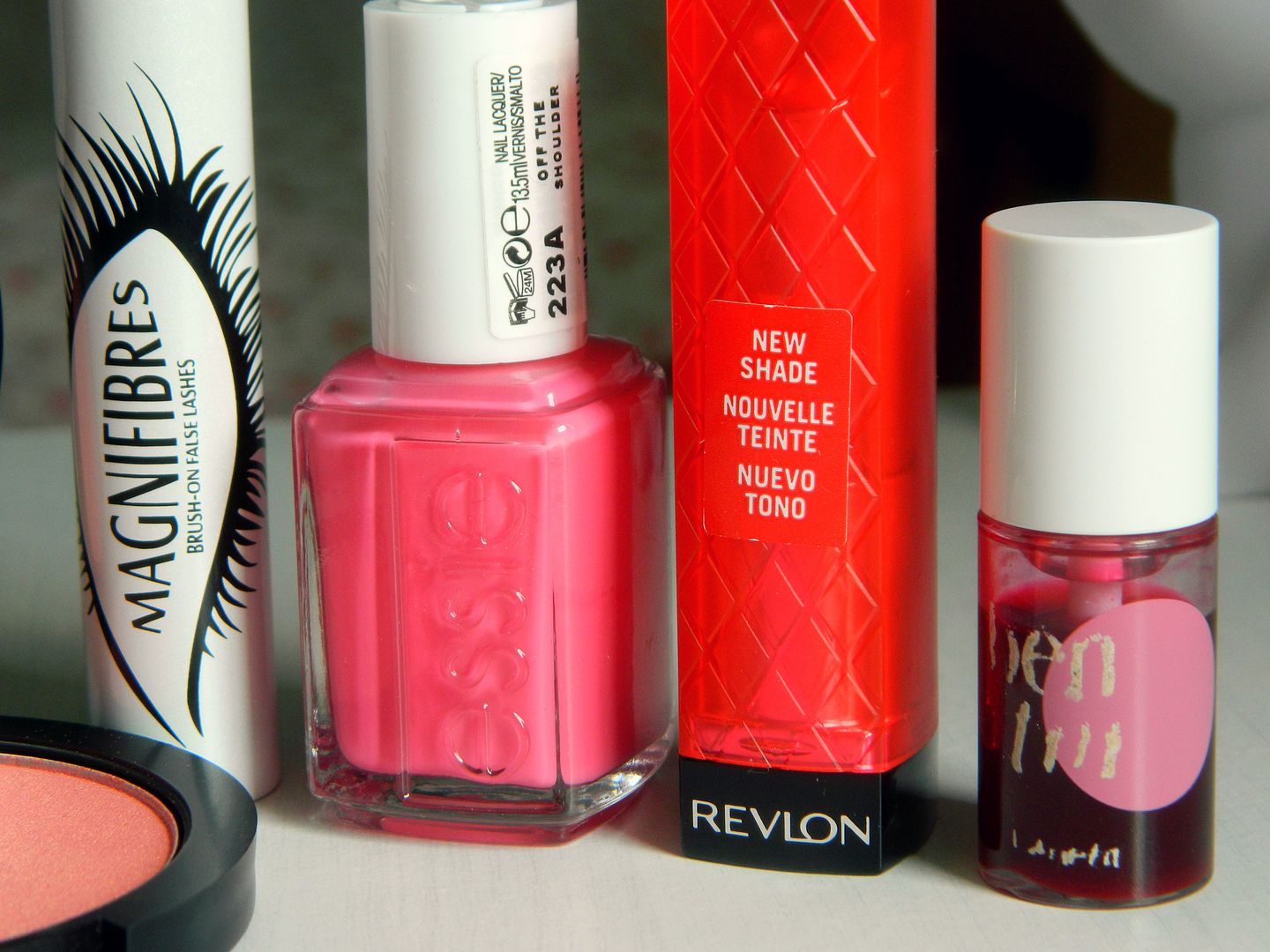 Hello lovelies! So today I'm going to be sharing my April favourite's with you. April is one of my favourite months of the year mainly because mine and my boyfriend's anniversary falls on the 23rd and this year we celebrated our 4 years together - it's scary how fast time goes! This month I have been loving quite a few new makeup products, some of which you may already have seen reviews about and I think they're all perfect for the Spring and Summer!


My first beauty favourite is this Dainty Doll blusher in "You Are My Sunshine". This is a gorgeous golden peach blush with tiny shimmers that give your cheeks a really healthy and dewy glow! I've found that I don't even need to use a highlighter with this blush as it acts like a 2 in 1 product. I love how this applies to my skin as the formula is really smooth and pigmented, so you only need a small amount to give your cheeks a beautiful flush of colour! I definitely want to try more of these blushers, especially some more pink toned ones like "
My Girl
".
♥ Magnifibres Brush-On False Lashes* [Review]

LINK
Next is one of my favourite eye products of all time! Magnifibres makes my lashes look so full, defined and amazing that I can't go a day without using it! This is designed to be applied between 2 coats of mascara to give a false lash effect with out the hassle of the real ones themselves. For some people the effect can be too much for the day time, but I personally love how this makes my lashes look! If you suffer with thin and short eyelashes, I would really recommend you giving this product a go!
♥ Essie Nail Lacquer in "Off The Shoulder" [Review]

LINK
You may have seen this little beauty in my latest nails of the day post. "Off The Shoulder" is a gorgeous hot pink that looks stunning on the nails and has quicly become my new favourite polish! I've worn "Off The Shoulder" so much this month and still love it to bits, plus I've gotten quite a few compliments whenever I've worn it! The formula is amazing and is completely opaque and even in 2 coats. If you see this polish around, definitely pick it up, it's perfect for this time of year.
♥ Benefit Benetint & Revlon Lip Butter in "Wild Watermelon" Lip Combo

LINK

|

LINK
Finally, these are my most worn lip products of April! I recently picked up a couple of the new Revlon Lip Butters and "Wild Watermelon" quickly became a firm favourite of mine. However, I felt like the colour could be stronger and last longer on the lips, so I decided to pair it with Benefit's Benetint. The tint provides a rosy pink/ red base colour which makes the lip butter a lot more vibrant and longer lasting. Also, I usually find lip tints quite drying but as the lip butter is very moisturising on the lips, I don't get this problem anymore. This lip look is perfect for Spring and Summer and is so easy to wear!
So these were my favourite products of April! I hope you enjoyed this post and that you have found some new makeup items you would like to try! If you have recently done your monthly favourites post/ video, please link it in the comments as I love reading these types of posts.
What are your April favourite's?