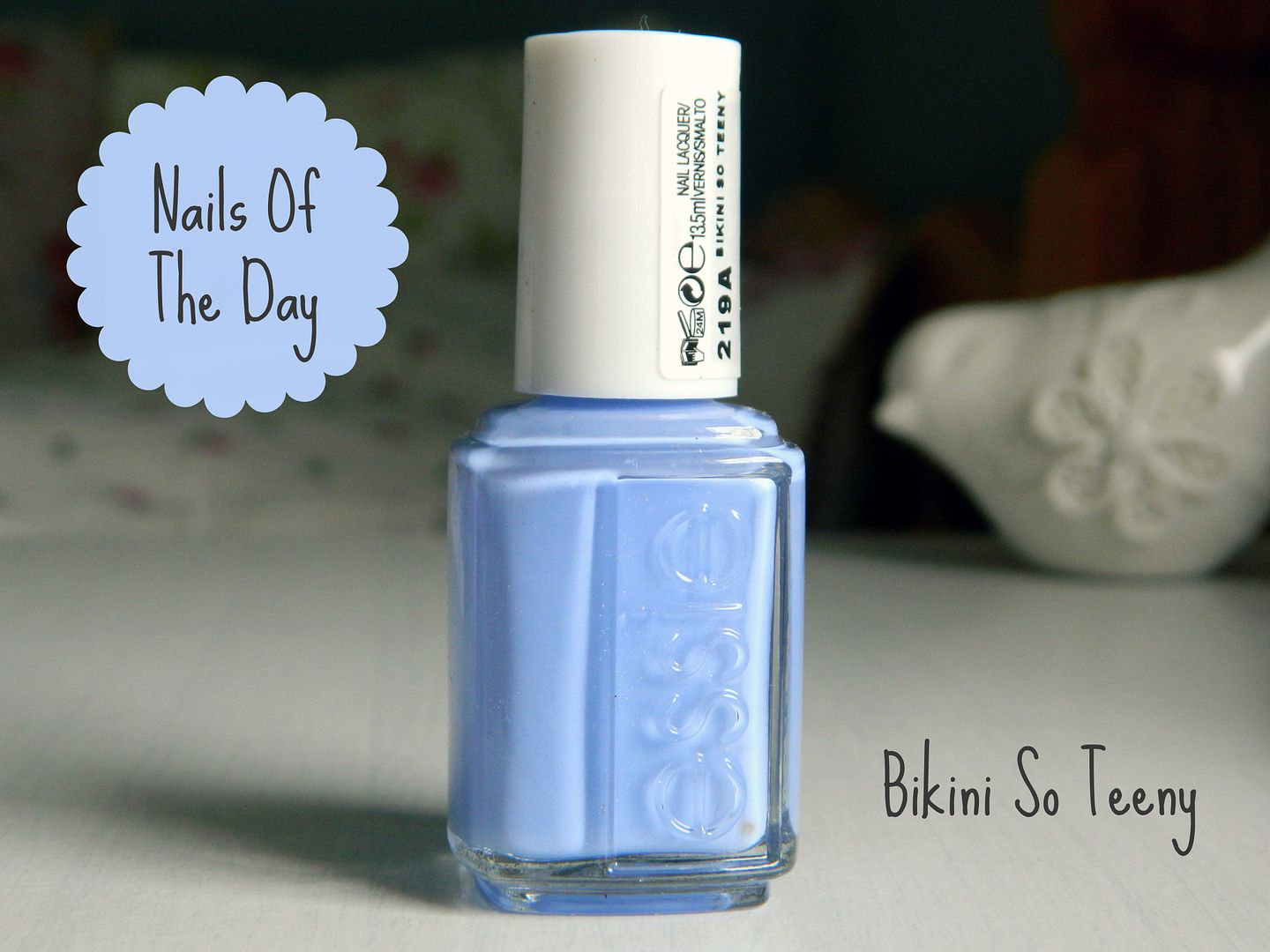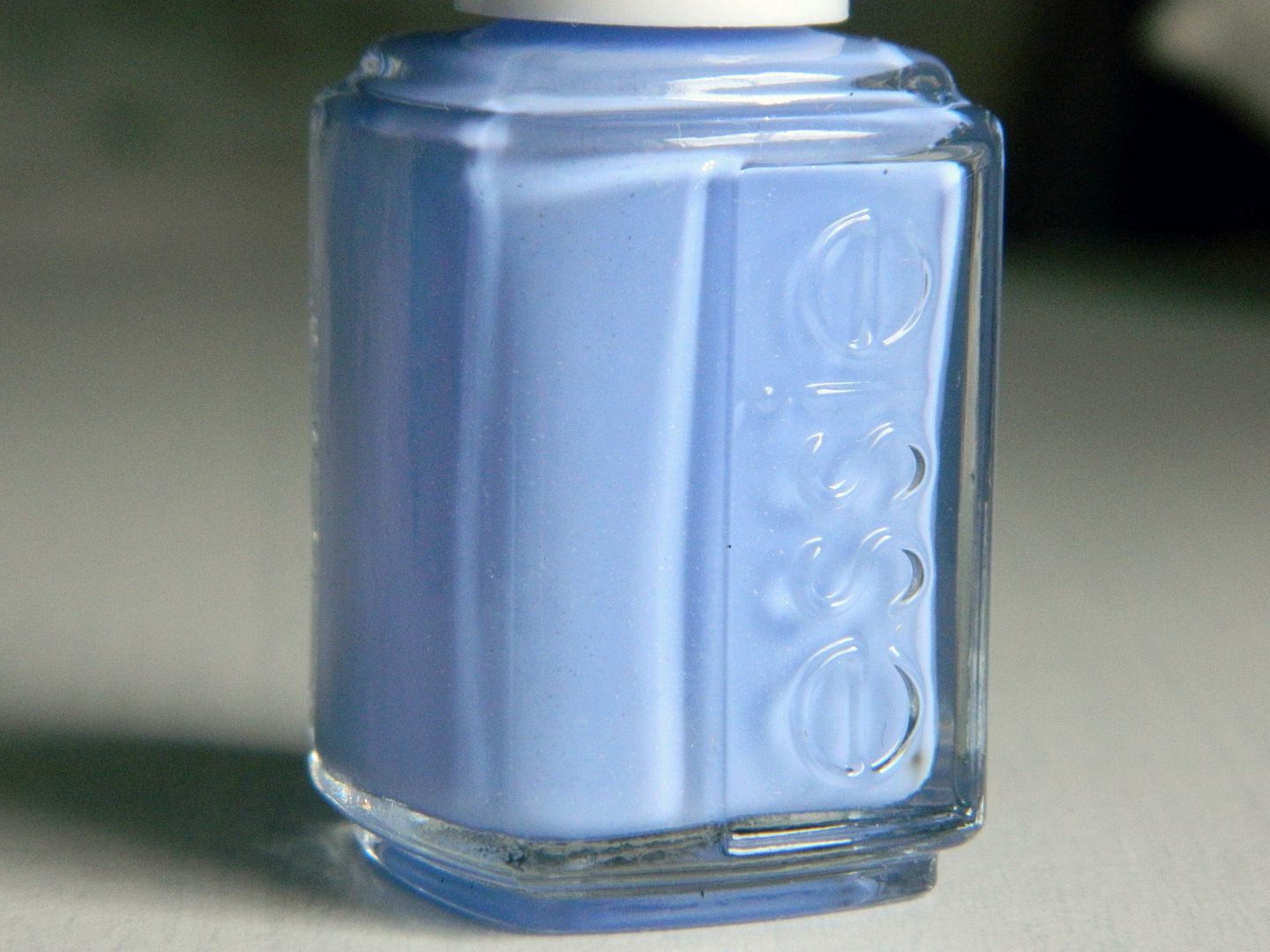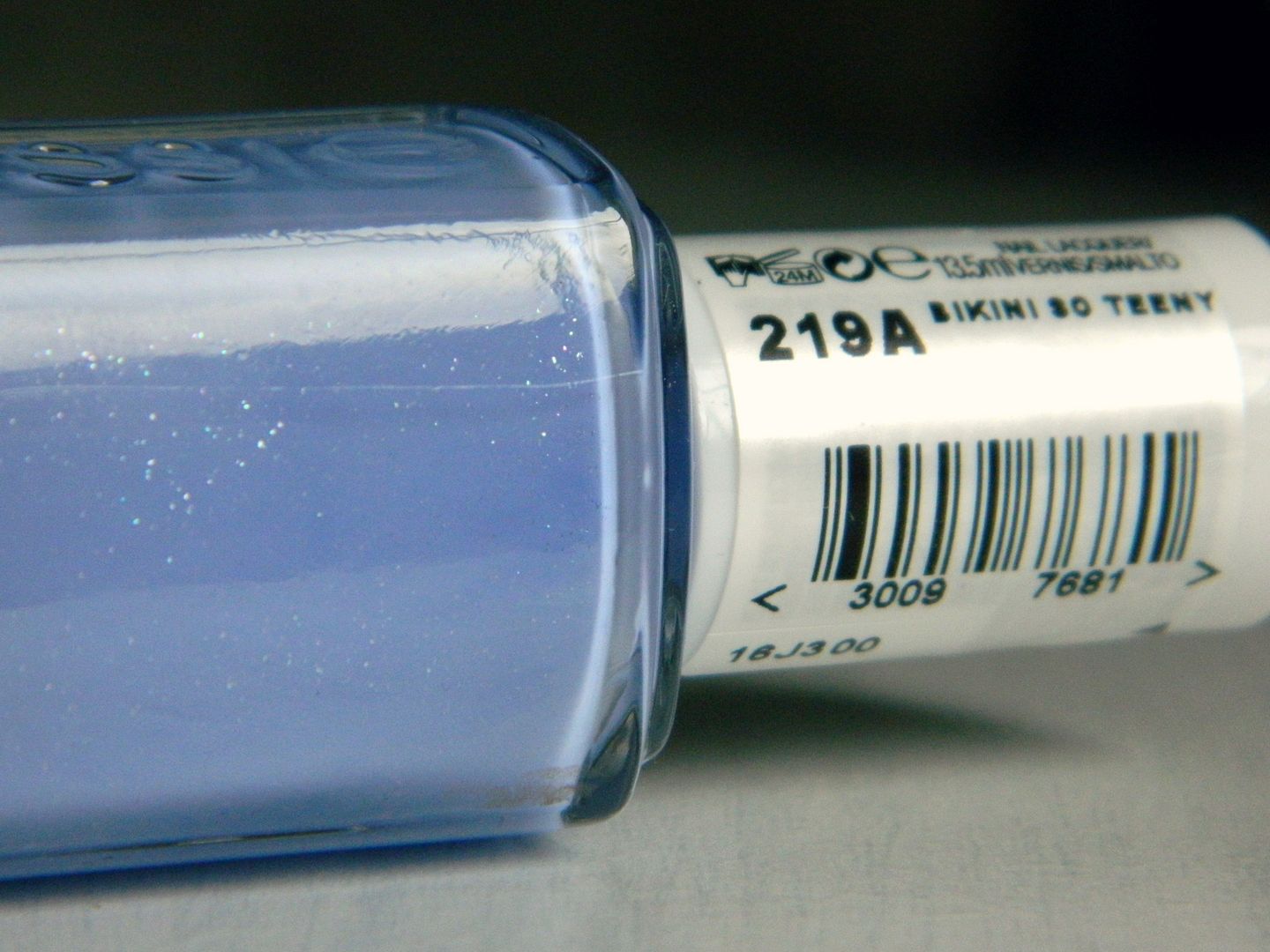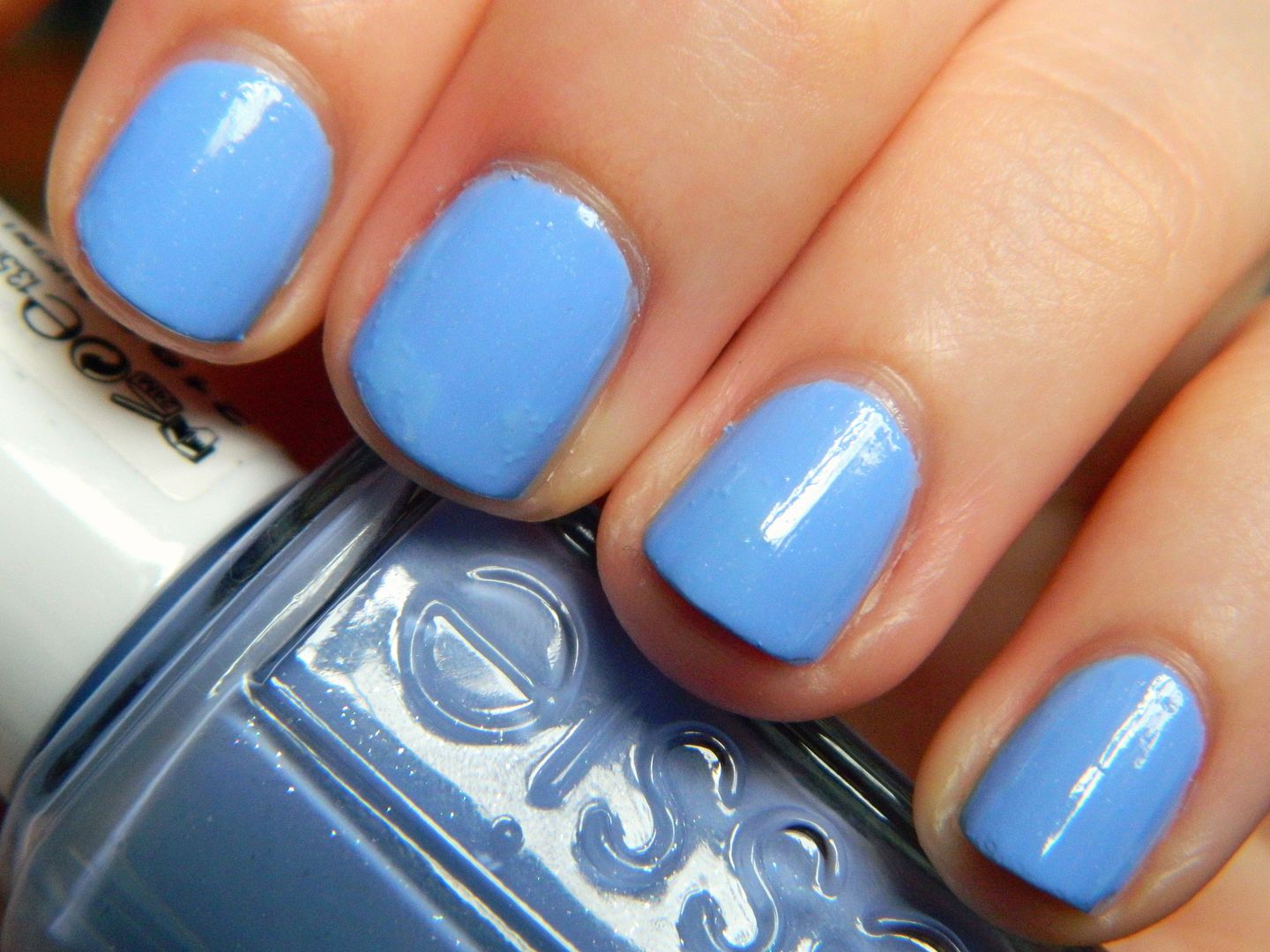 Hello lovelies, I hope you've all had a great weekend! The other day I ordered a new Essie polish called "Bikini So Teeny" from
Fragrance Direct
. Now, I'm pretty sure most of you have heard about this beautiful blue/ purple shade and I for one have been lusting after it for ages! So when I spotted this little beauty on the Fragrance Direct website for just £1.99 I immediately made an order and was so excited to finally try it out! It arrived yesterday and I couldn't wait to put it on my nails, so I thought I would do a Nails Of The Day post for you all!
"Bikini So Teeny" is a gorgeous blue/ purple shade that is described as a cornflower blue on the website. It also has tiny bits of silver shimmer which I hope you can see in the photos above. This shade is so pretty for Spring and Summer and I love how it looks on the nails! I like how subtle the shimmer is and it adds a little something to the polish to keep it from looking flat on the nails. The formula is nice, applies well and has an opaque finish in 2 coats, but I added an extra third in the picture above to make sure it was completely even. I'm already in love with this nail polish and I'm so glad I finally have it in my collection!
You can still order Essie's "Bikini So Teeny" from the Fragrance Direct website
HERE
, so if you're on the hunt for it like I was, then be sure to snap one up as soon as possible!
Have you tried Essie's Bikini So Teeny? If not, what is your favourite Essie polish shade?
My exclusive advertiser of the month is Reserved For Ruby. To find out how you can advertise with me, click HERE.