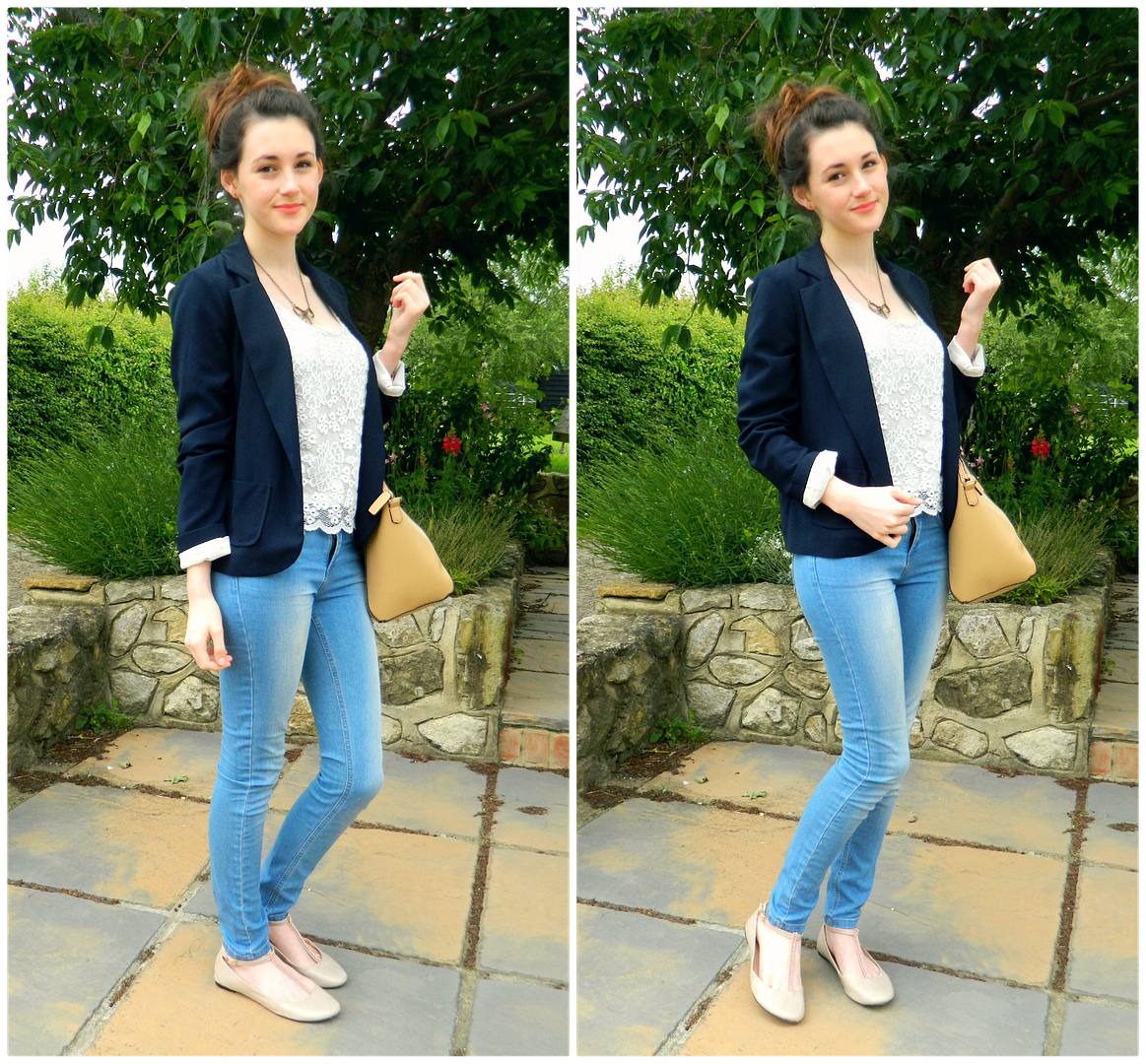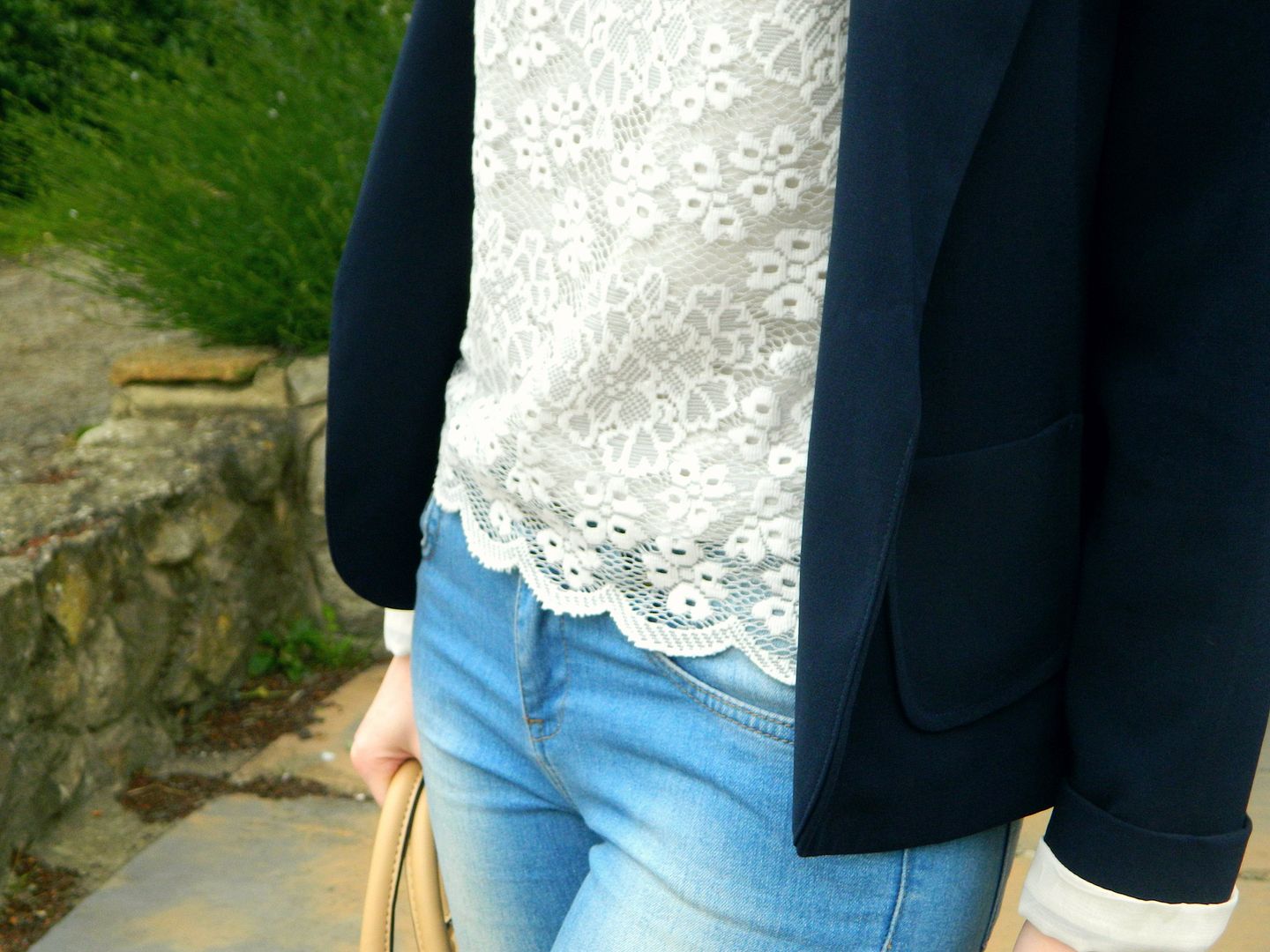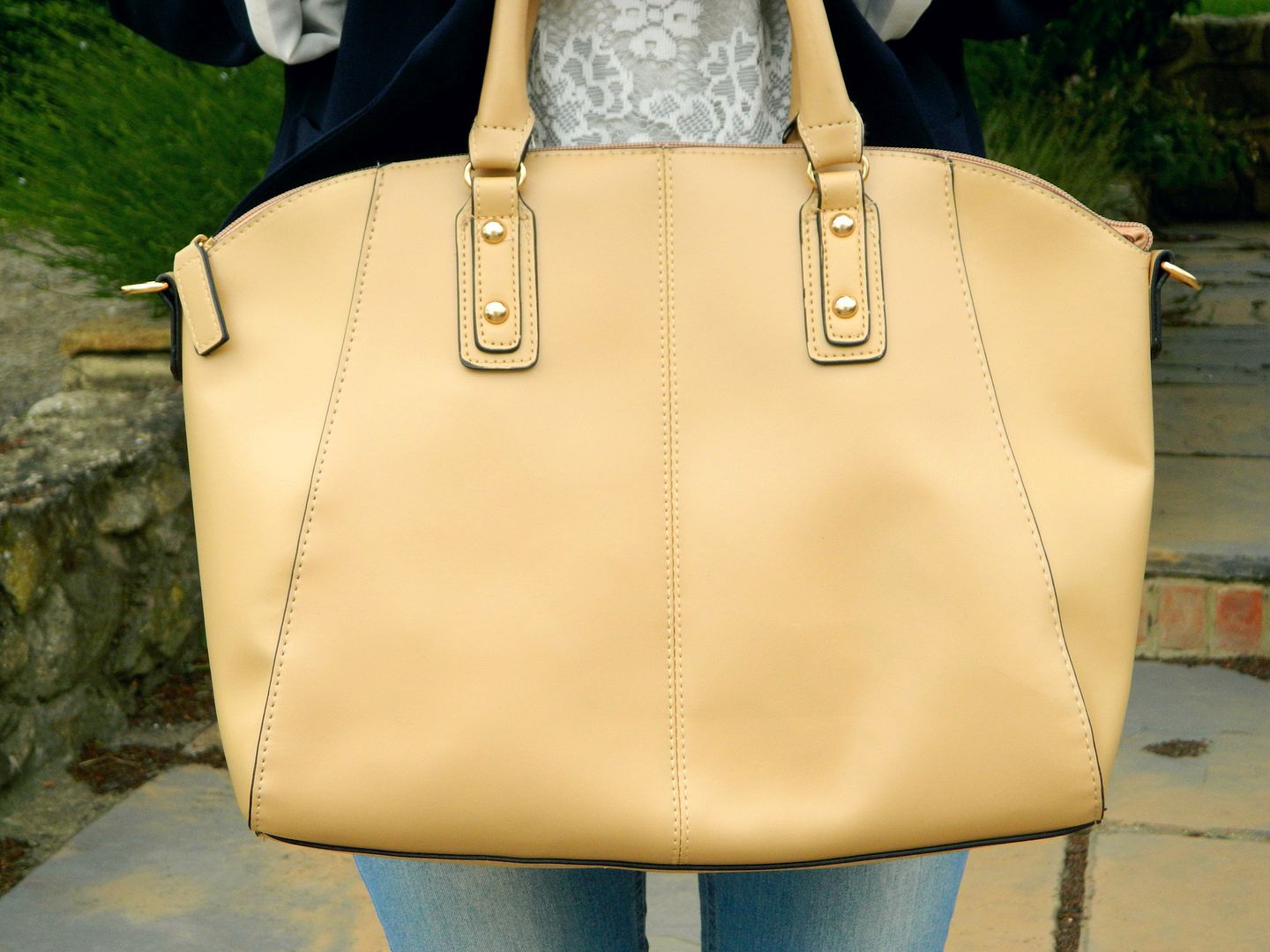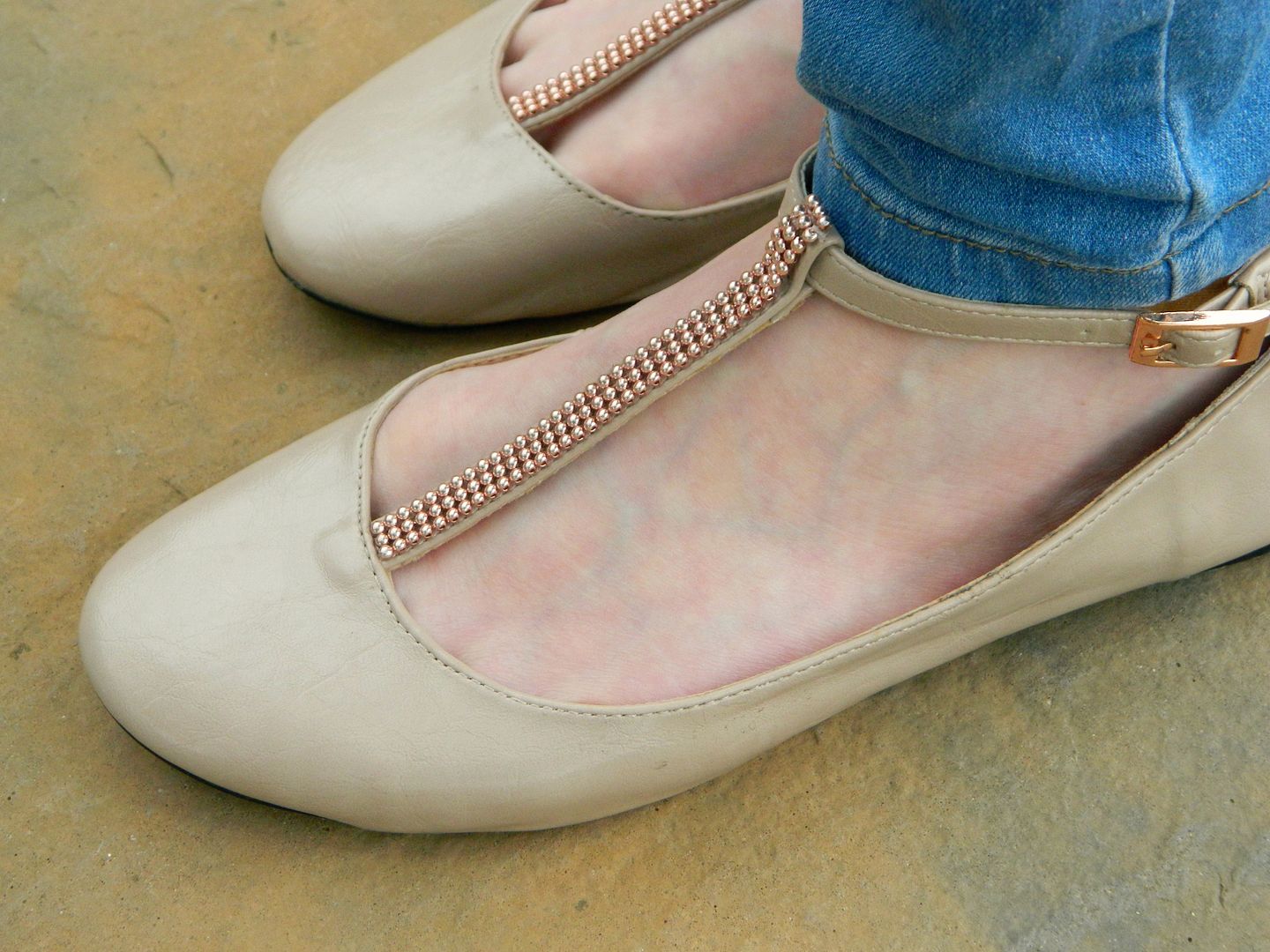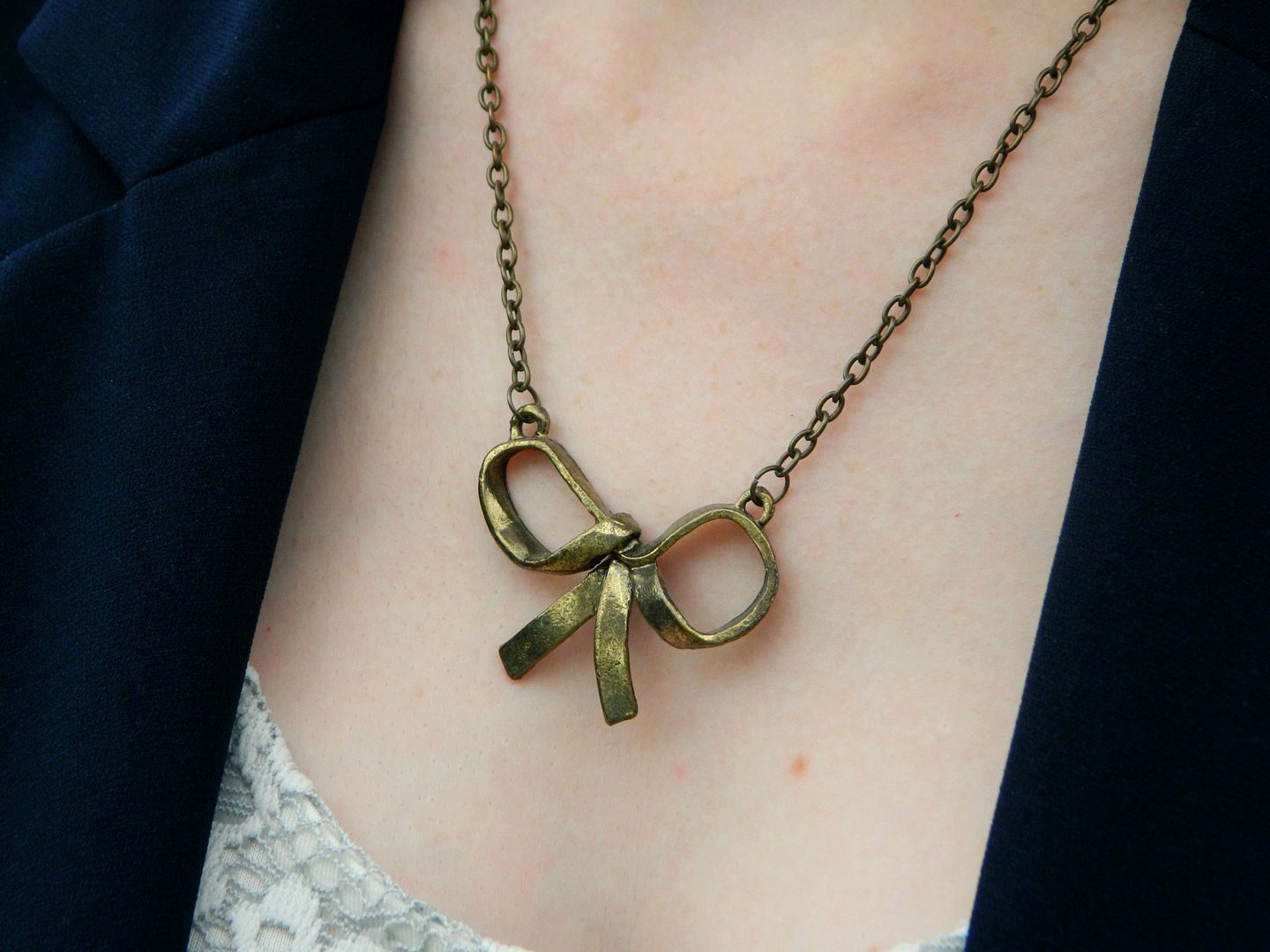 Grey Scallop Lace Vest - Topshop [LINK] | Navy Blazer - Primark | Skinny Jeans - New Look [Similar] | Nude Flats - Miss Selfridge
Tote Bag - New Look [LINK] | Vintage Bow Necklace - Dolly Bow Bow [LINK] | Rose Earrings - New Look
Hello everyone! So yesterday I had an interview at my college to see whether I can do the next level of my Beauty Therapy course. Thankfully I got in which I'm really pleased about and I can't wait to start learning all the spa treatments in September! I wasn't too sure what to wear to this interview as I knew it wouldn't be as formal as a job interview, but I still wanted to make a good first impression. So I opted for a smart/ casual look with a dressier top half and a simple pair of skinny jeans - I wanted to be comfortable but at the same time well presented.
For my top, I went with my new Topshop Grey Scallop Lace Vest which I think is very pretty and flattering. I love how the underneath cover up finishes just above the waist line on my jeans, but the lace material is a little longer so covers the top of my jeans up! The back of the top is completely lace and pretty sheer, so I knew I had to pair it with a jacket that would keep me looking smart. I decided to wear my navy blazer from Primark which is light weight and still nice to wear in the warmer weather. I think Primark's blazers are amazing, they have a huge range of colours and you can often find them in the sale for around £11! My jeans are a simple pair of light blue jeans from New Look that I bought ages ago, but I'm sure they still sell a similar looking pair. I love wearing lighter coloured jeans in the warmer months, especially on the cooler days, as they can still look Summery when paired with a pretty top. The shoes I wore are my Miss Selfridge Eloise Nude flats which I bought last summer (they were actually featured in my
very first haul
!). I love the pink detailing on the strap and they're the kind of shoes that go with any outfit.
For accessories, my bag is from New Look and is a gorgeous light tan tote bag with a short handle (it also comes with a long handle you can attach). I picked this bag up the other day and I absolutely love it! For my necklace, I wanted something simple yet at the same time added some nice detail around the neck, so I went for my Dolly Bow Bow Vintage Bow necklace. I love how the metal looks old and tarnished, definitely very vintage looking! Finally I also wore a simple pair of nude rose stud earrings just to complete the look. I really like this outfit as it's the kind of one that can work for almost any ocassion as it is half smart, half casual.

What are your thoughts on my smart/ casual outfit?
Google Reader is going 1st July, to stay in touch please follow me over on Blog Lovin' (CLICK HERE)