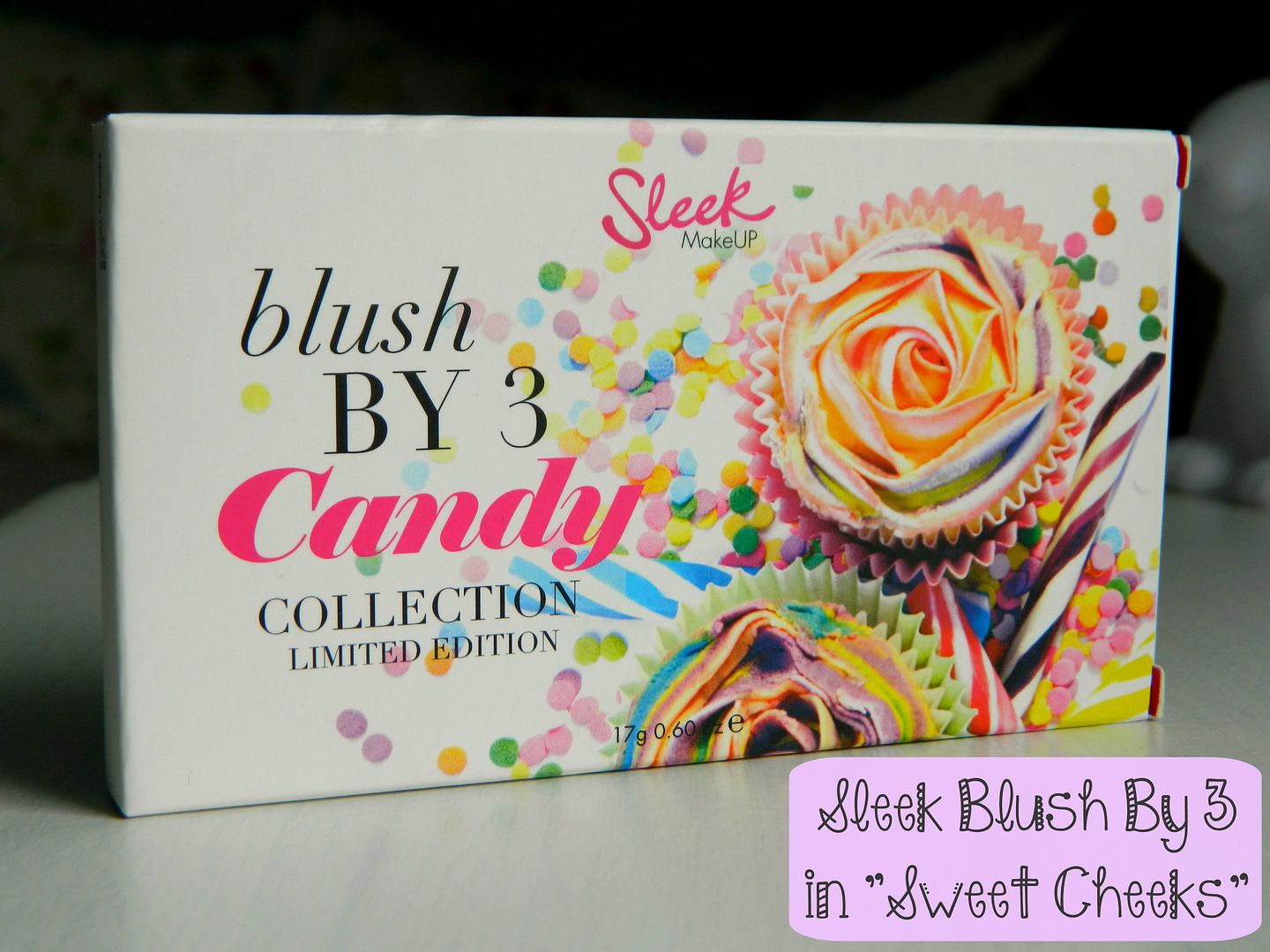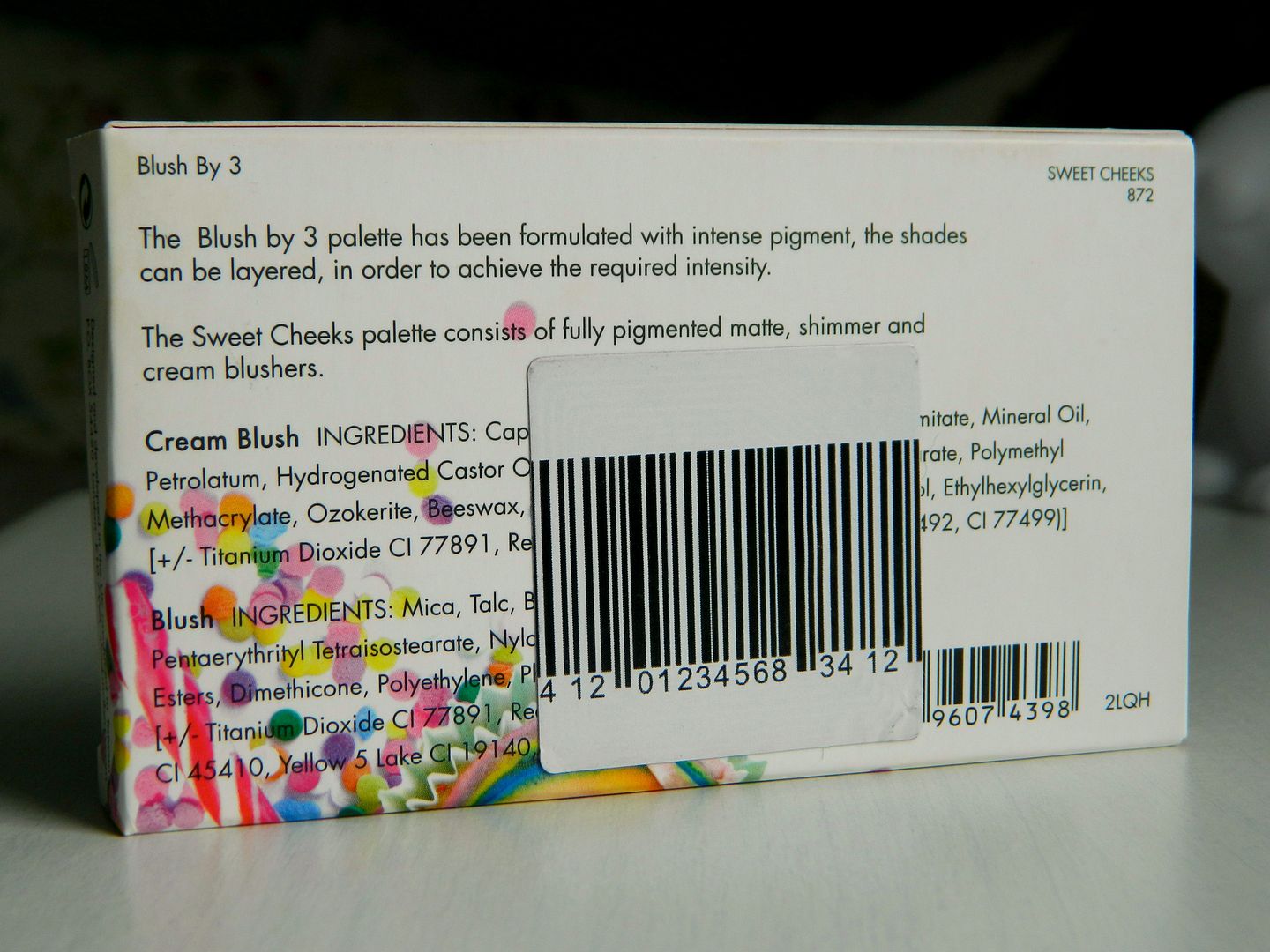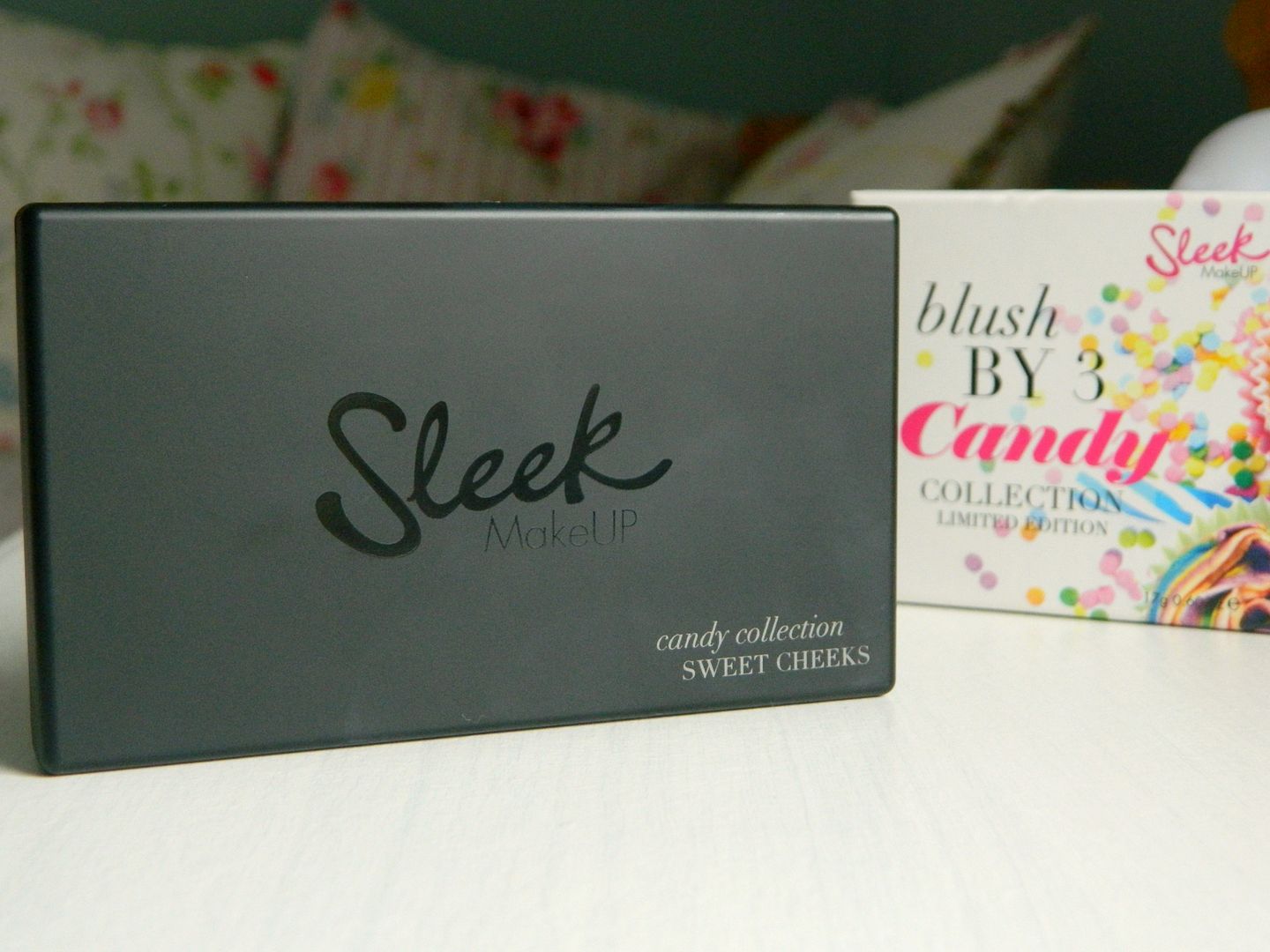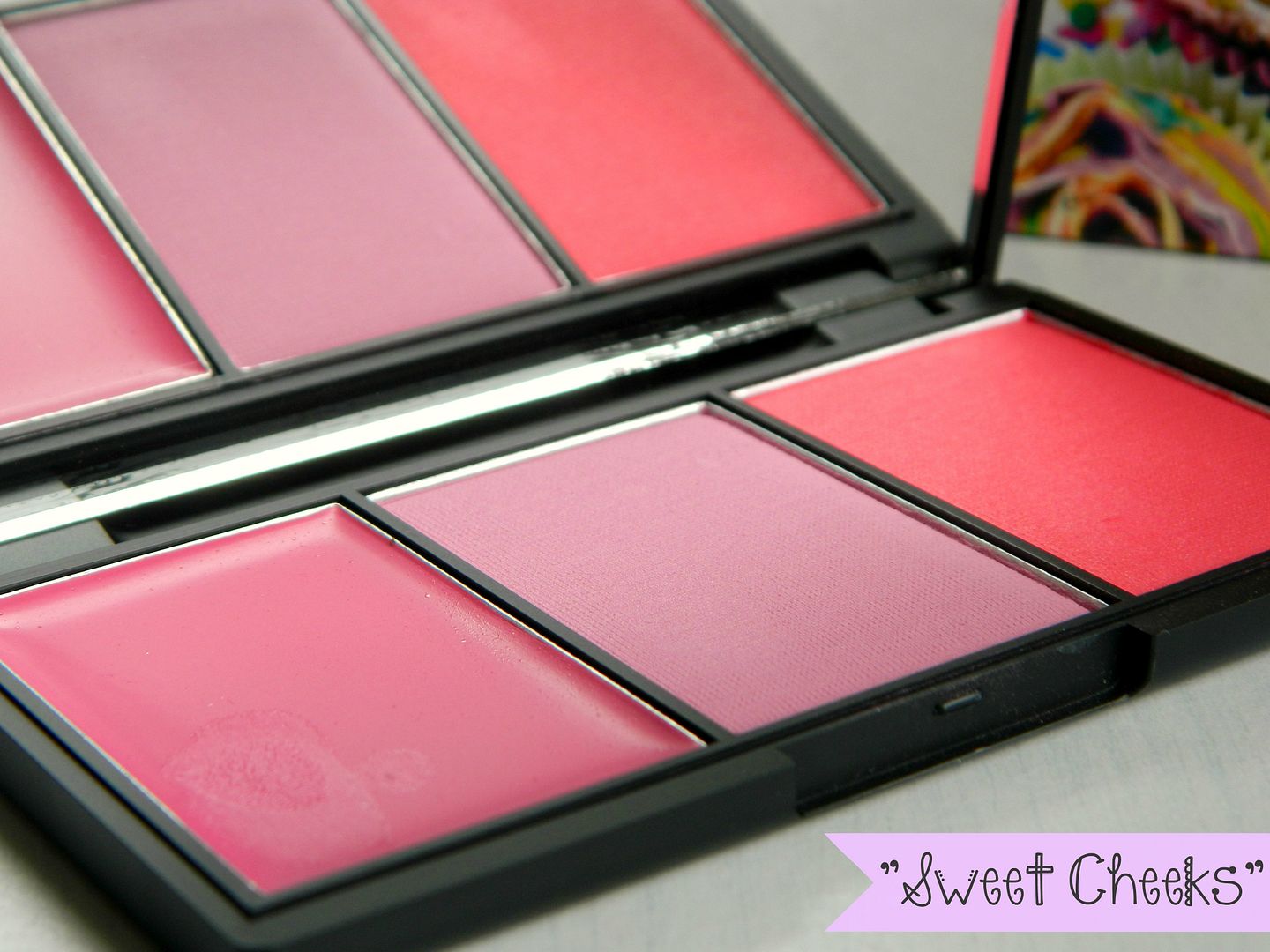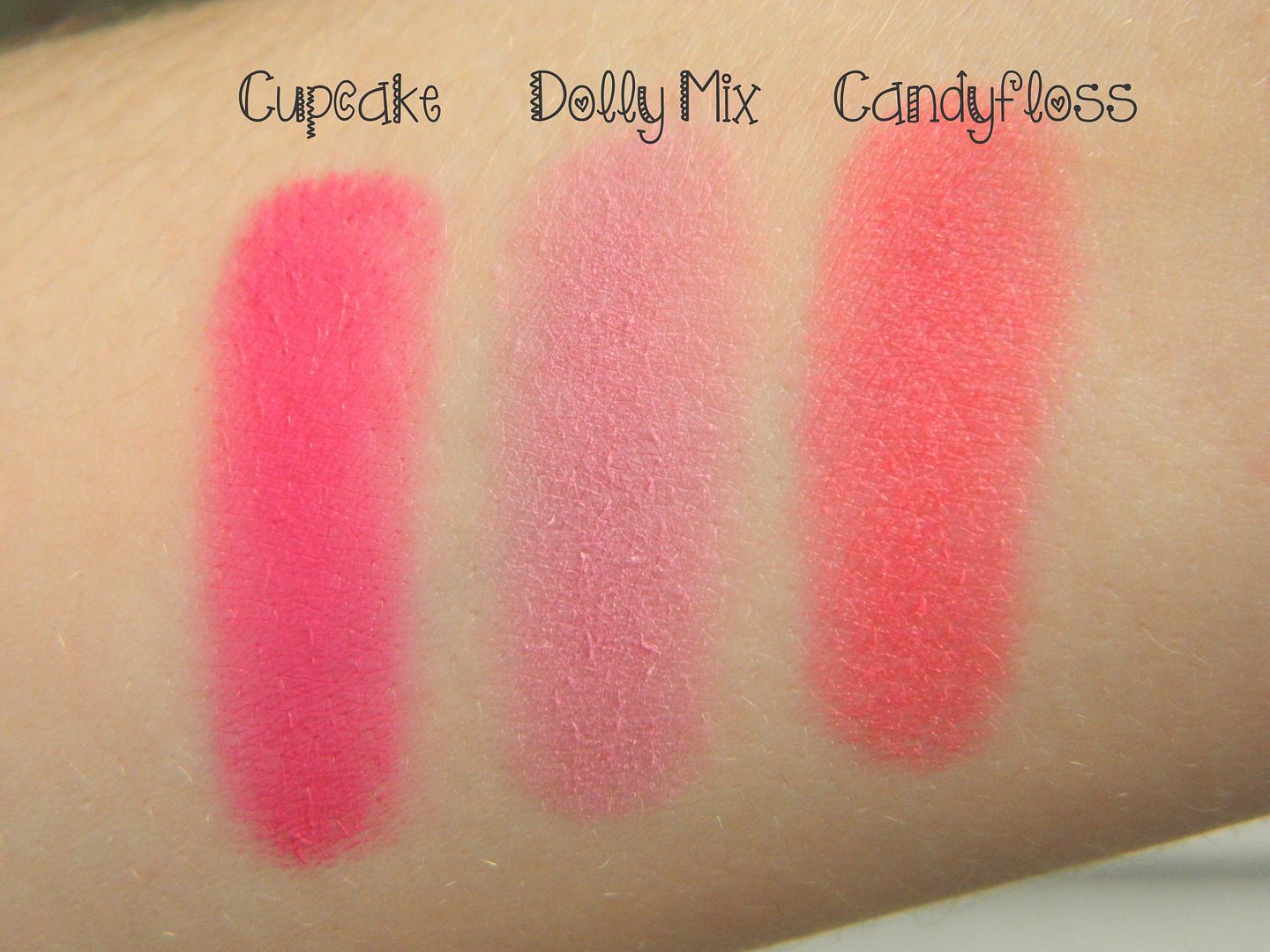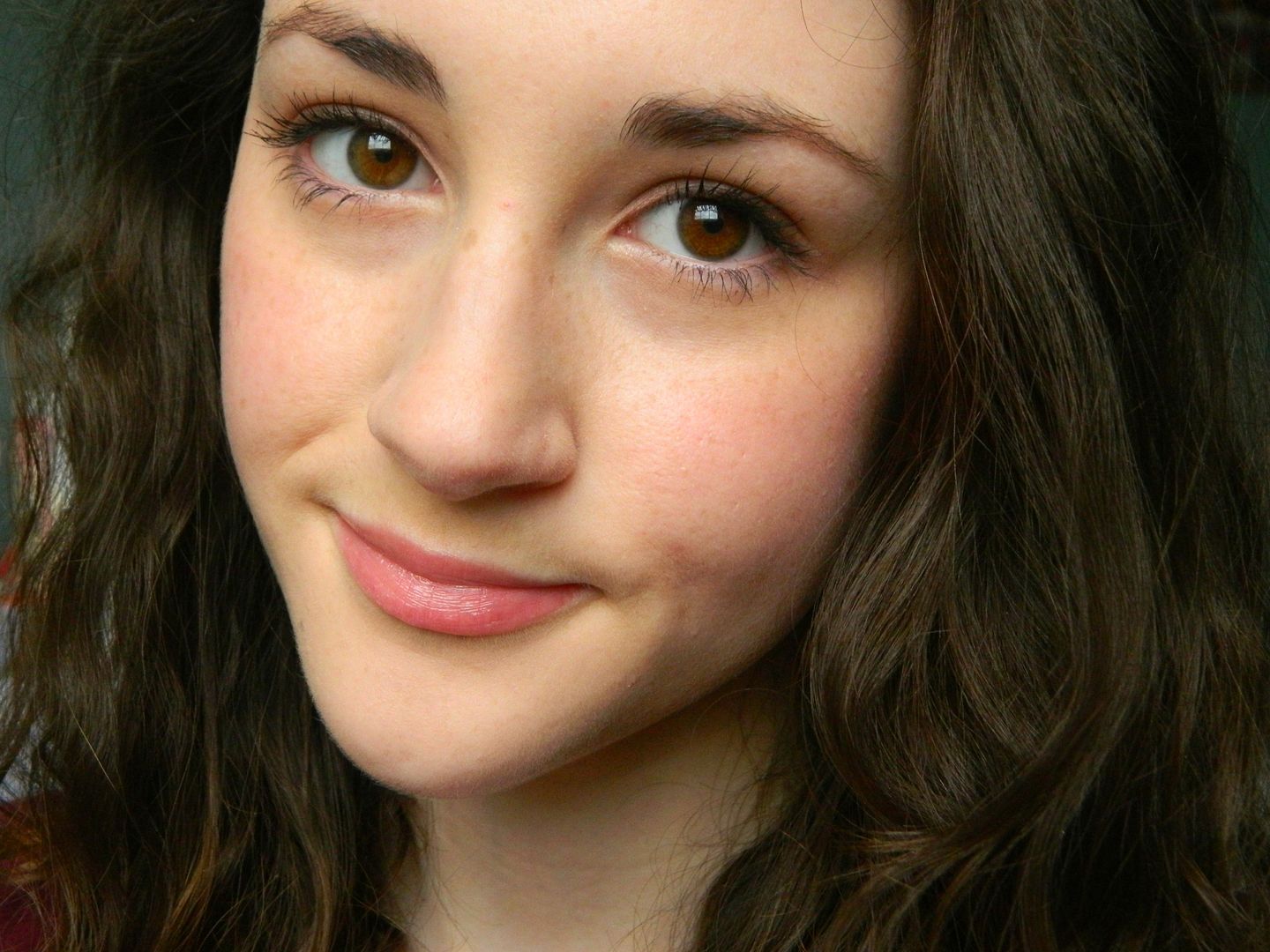 Hello everyone! So today I'm going to be reviewing a product that I have been really loving recently and that is the Sleek Blush By 3 in Sweet Cheeks. This is a new blusher palette from Sleek's
Candy collection
and contains 3 gorgeous candy pink shades. This is the first
Blush By 3
I've ever tried from
Sleek
despite wanting to try them for ages (the
Lace blush palette
has always been on my wish list!) and I was so excited to try it out when I first picked it up. As I'm becoming a huge fan of blushers and have been buying them like crazy, I thought the Sweet Cheeks palette would fit perfectly into my collection!
To start with, the packaging of this Blush By 3 palette is so cute - I even keep the palette in the box because it's that pretty! The packaging of the actual palette is black, very sleek and perfect for travelling with. As you have all 3 shades in one palette, it's very compact and you have a lovely range of blusher shades in one place. The palette also comes with a large mirror in the lid, so makes it perfect to use on the go!
Like I said the Sweet Cheeks palette contains 3 blusher shades which are (left to right):
Cupcake
- a hot pink cream blush
Dolly Mix
- a matte cool dusty pink powder blush
Candyfloss
- a shimmery bright pink powder blush

I love that with this palette you are getting 3 different formula of blusher, especially as I have been really liking cream blushers for Summer. The pigmentation of each of the blushers is amazing, you literally only need to tap your brush against the product to pick up enough colour. The first time I applied Cupcake, I tapped my Real Techniques Stippling brush in it about 2 times and even that put way too much product on my cheeks - it looked like I had a sun burn! So the trick with these blushers is to build up the colour gradually as they are so pigmented. The only blush you can get away with putting more on is Dolly Mix as it is a much lighter shade than Cupcake and Candyfloss so needs the most building up to achieve a bold colour. As well as being extremely pigmented, all of the blushers are soft, smooth and blend out really well with either my Real Techniques Stippling brush or Blush brush. In the photo above, I am wearing a light layer of Cupcake and then a layer of Candyfloss over the top. Together they give a really nice pink flush to the cheeks and the fact Candyfloss is a powder formula, it helps set Cupcake in place. Also as Candyfloss is a slightly shimmery blush, I found that I didn't have to wear a highlighter on my cheek bones as it already gave me a glowy finish.

In terms of how long they last, I find these blushers will last me most of the day and only need a bit of touching up towards the end of the day. I also find that none of these blushers go patchy or cakey looking even if it is warmer out. This means Sweet Cheeks is the perfect blusher palette for Summer as it contains 3 beautiful pink shades that work so well for the warmer weather, plus they actually stay on your skin throughout the day!

Overall, I absolutely love Sleek's Blush By 3 in Sweet Cheeks and I'm very tempted to try more of their blusher palettes. I can see this palette lasting me such a long time as the shades are so pigmented, so it's definitely worth the £9.99 price tag (that makes it just £3.33 a blush and all being amazing quality)! I definitely recommend you picking this palette up if you see it, especially as it's limited edition too!


Have you tried Sleek's "Sweet Cheeks"? What are your thoughts on the Blush By 3 palettes?
Google Reader is going 1st July, to stay in touch please follow me over on Blog Lovin' (CLICK HERE)