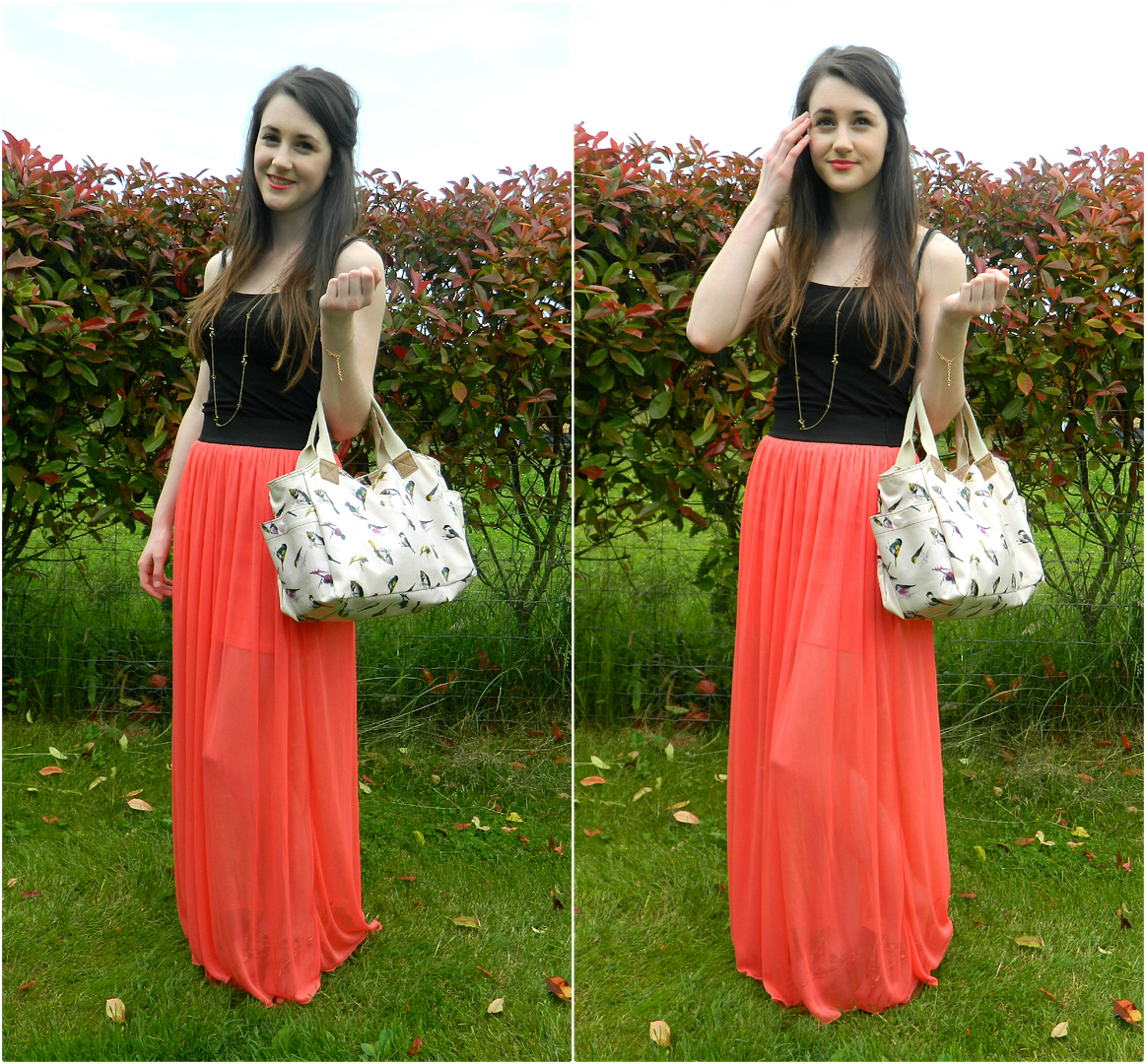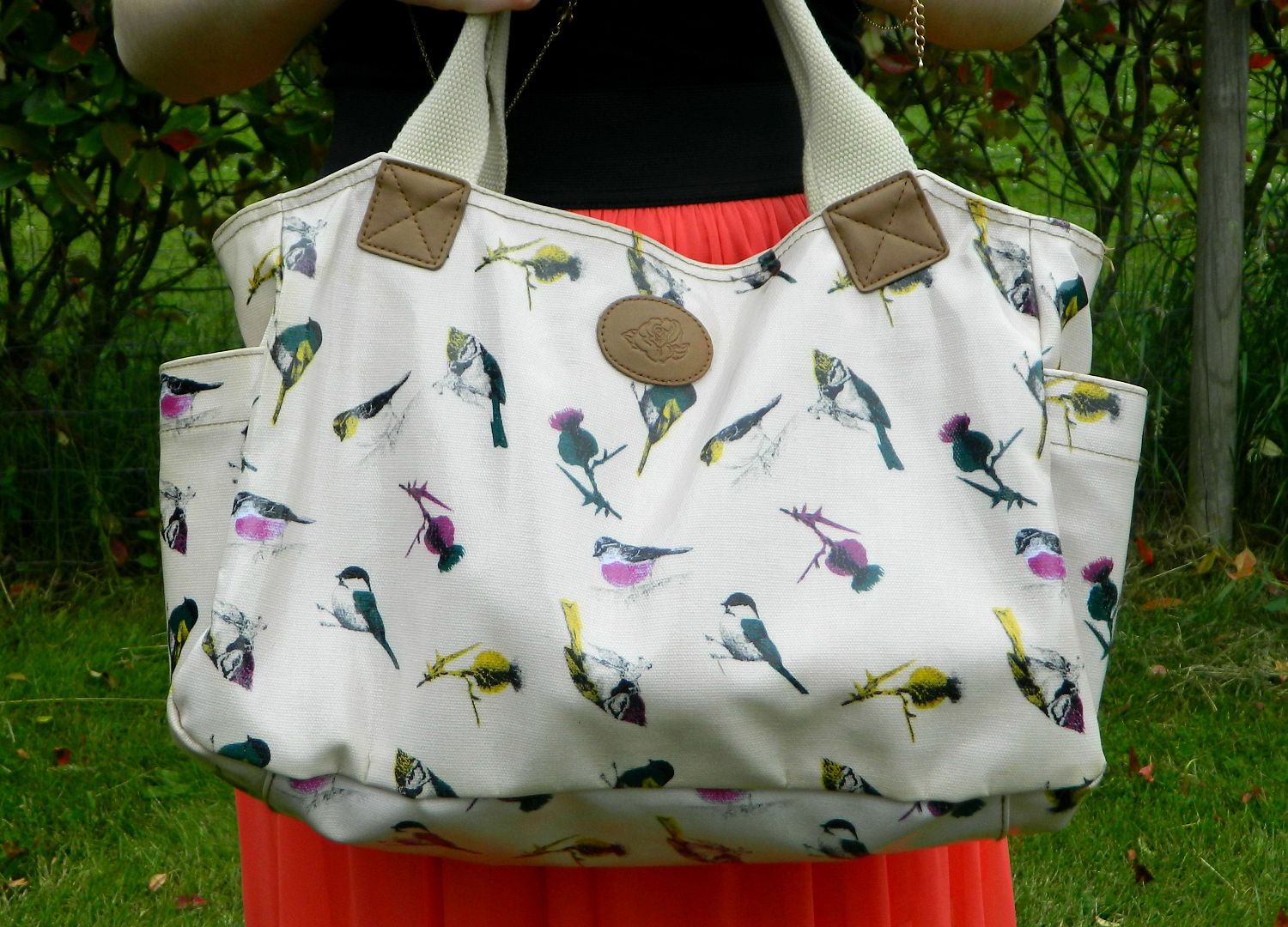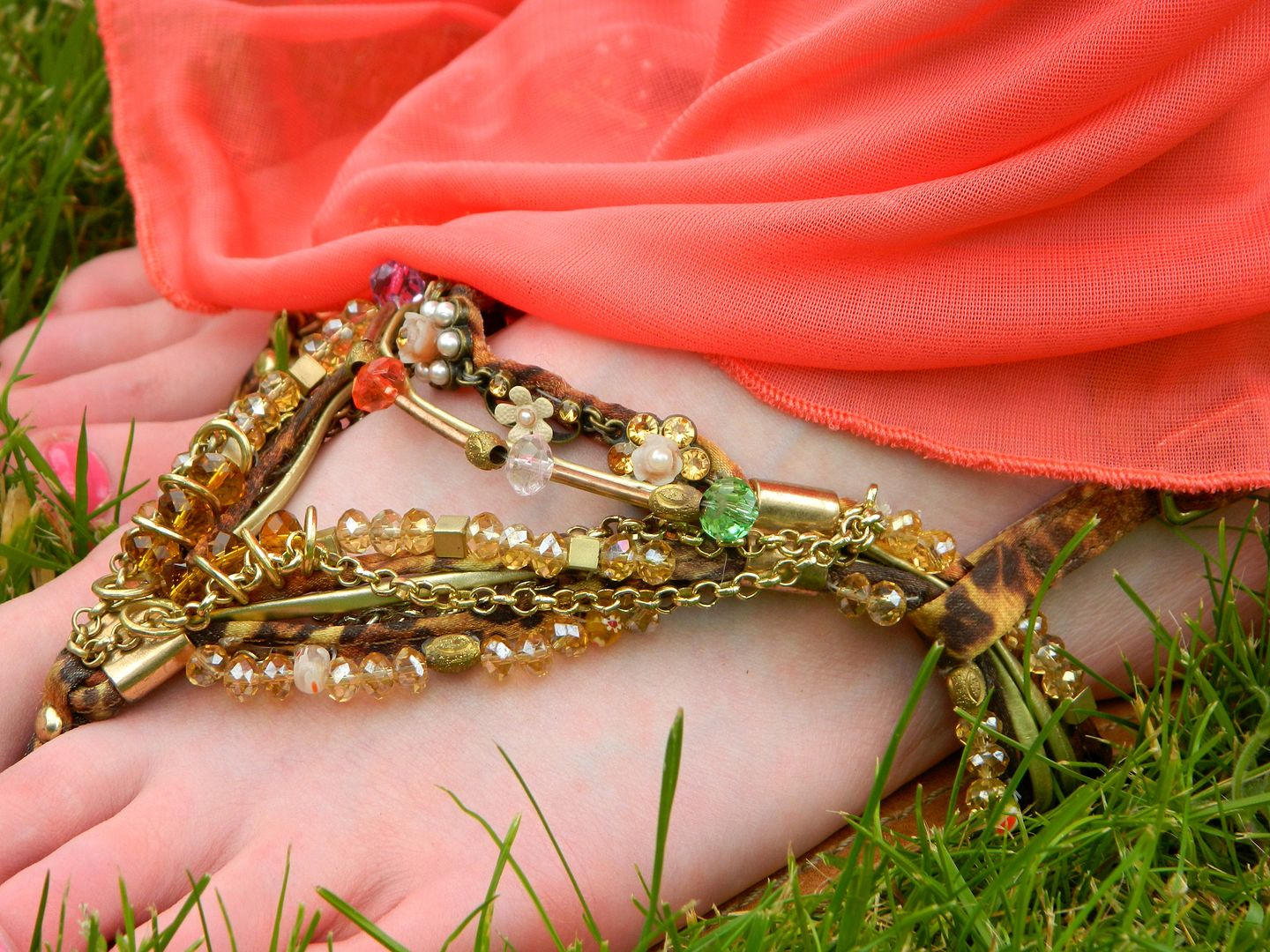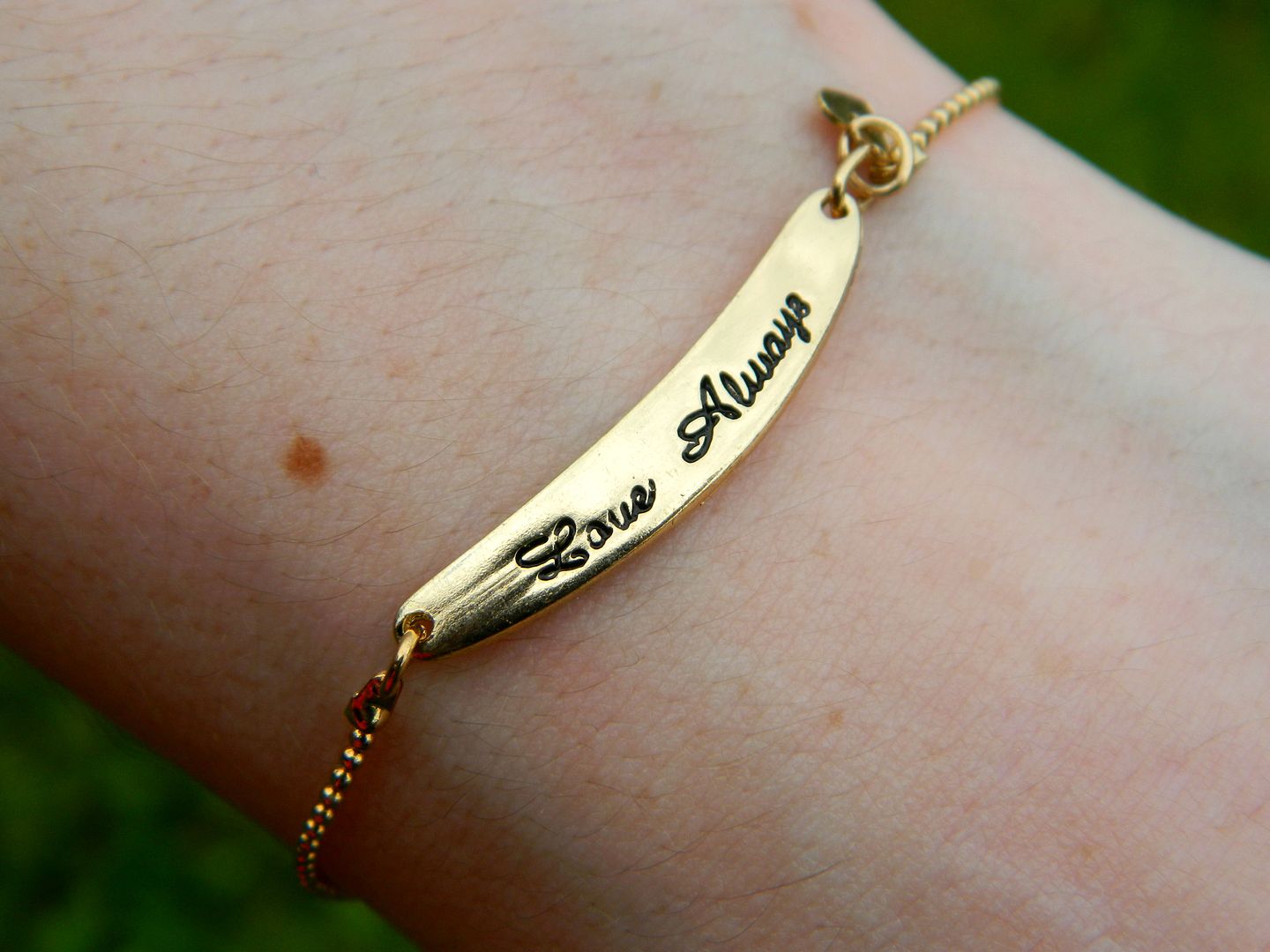 Coral Maxi Skirt - Primark | Black Vest Top - Primark | Sandals - New Look (similar style HERE) | Rabbit & Gem Necklace - Miss Selfridge |
Hello everyone, I hope you're all having a lovely week. Yesterday was one of the sunniest days we've had this year, so I took full advantage of this and thought I would do an outfit of the day post! I've wanted to add more fashion posts on my blog recently so all this sunny weather was perfect! I also had my hair cut in the morning and for once I actually like how it turned out despite the fact it's a lot shorter! I'm planning to ombre it again before I go on holiday as a lot of the lighter colour at the ends have been chopped off and I really do miss it. It's a pretty boring cut, but what do you guys think?

Anyway, as yesterday was really hot (and I've been totally slacking on fake tan) I went for a maxi skirt and vest top combination. This coral maxi skirt is from Primark and is probably one of the nicest pieces I've bought from there! I love this style of maxi skirt where it's sheer material but has the mini skirt underneath to cover you up. As the elastic at the waist is black, I paired it with a simple black vest top which is again from Primark. For my shoes I wore my favourite pair of sandals from New Look which I found in the sale a couple years ago. I think these sandal are gorgeous and perfect for wearing in the Summer! They literally go with any outfit and add a nice bit of glam to a simple look. My bag I carried was my everyday bag which is from Dickins & Jones and to me, could easily pass as a Cath Kidston bag. The print is so pretty and there's loads of space to carry all my "essentials" around! Finally for my jewellery I wore my long rabbit and gem necklace from Miss Selfridge and my new "Love Always" bracelet from Dorothy Perkins. I love dainty jewellery and thought both of these pieces went well with the outfit.

So this is my outfit of the day, I'm actually really excited and happy that I'm getting back into doing these posts again! I think doing them in the Summer is so much easier as I tend to wear more "exciting" clothes at this time of year. If you would like to see more outfit of the day posts then please let me know!


What do you think of my outfit?
Google Reader is going 1st July, to stay in touch please follow me over on Blog Lovin' (CLICK HERE)