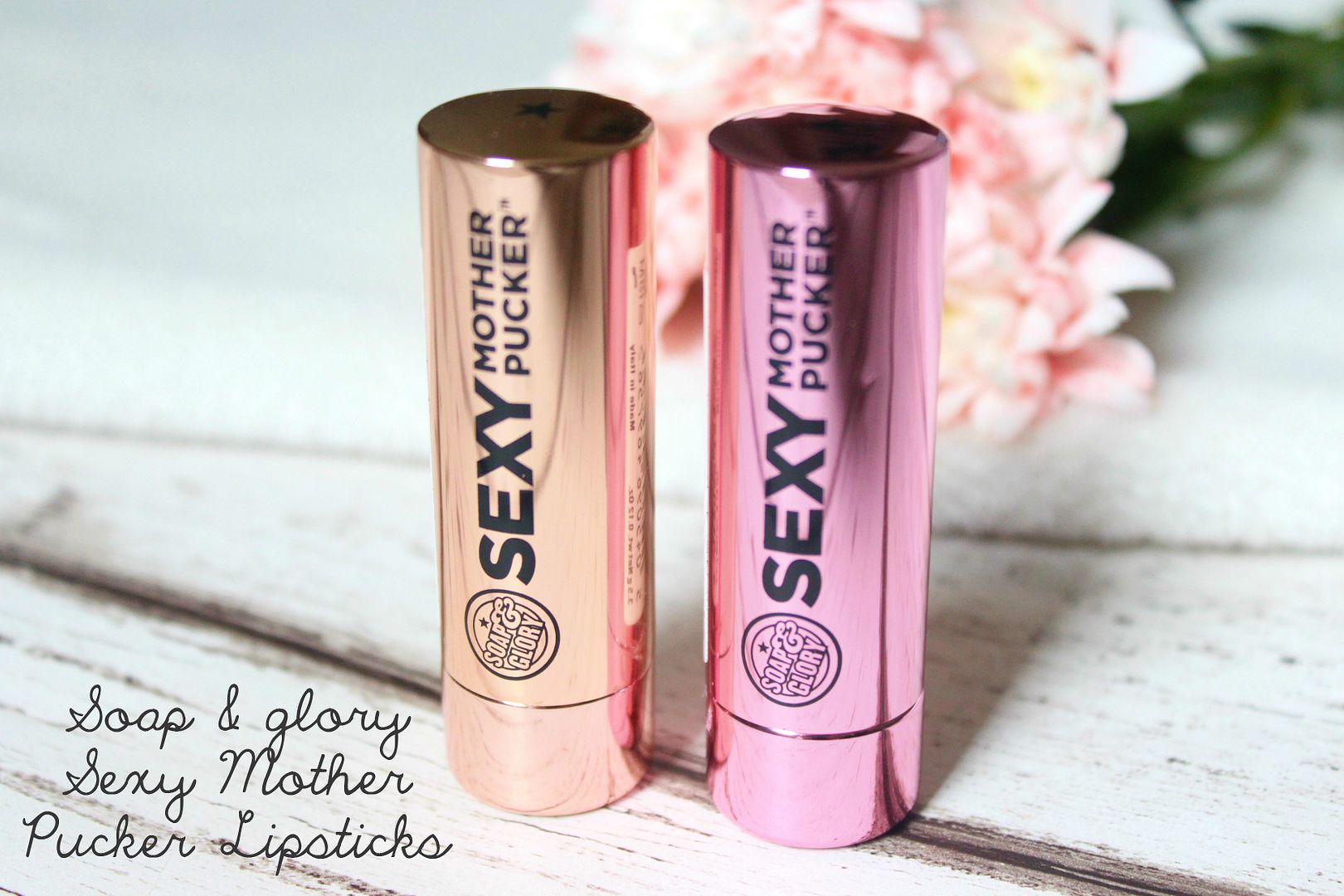 Soap & Glory Sexy Mother Pucker Lipstick | £9.00 each |

LINK
Ever since trying my first Mother Pucker lipstick from
Soap & Glory
a couple years ago I have been pretty much addicted to their entire lipstick line! Over the years I have bought nearly every shade that Soap & Glory have to offer. My 2 favourite shades are
The Missing Pink
(
review
) and
Perfect Day
(
review
) and I swap between these colours pretty much everyday. I just love the beautiful formula, texture and scent of these lovely lipsticks. When I heard they were bringing out 24 new shades, my heart skipped a beat and I was so excited to try them out!
On a recent shopping trip I popped into
Boots
and took advantage of the buy one get one half price offer and treated myself to 2 of the newest shades available. I would have bought the entire collection then and there, but I thought I would try out a couple first and then slowly pick up some more - plus I don't think my bank account would have been too happy! The 2 shades I decided to go for were
Naked Talent
from the nude shade line and
Pink Up, Girl
from the pink line. There is also a
red shade range
which has some gorgeous shades in that I really want to try!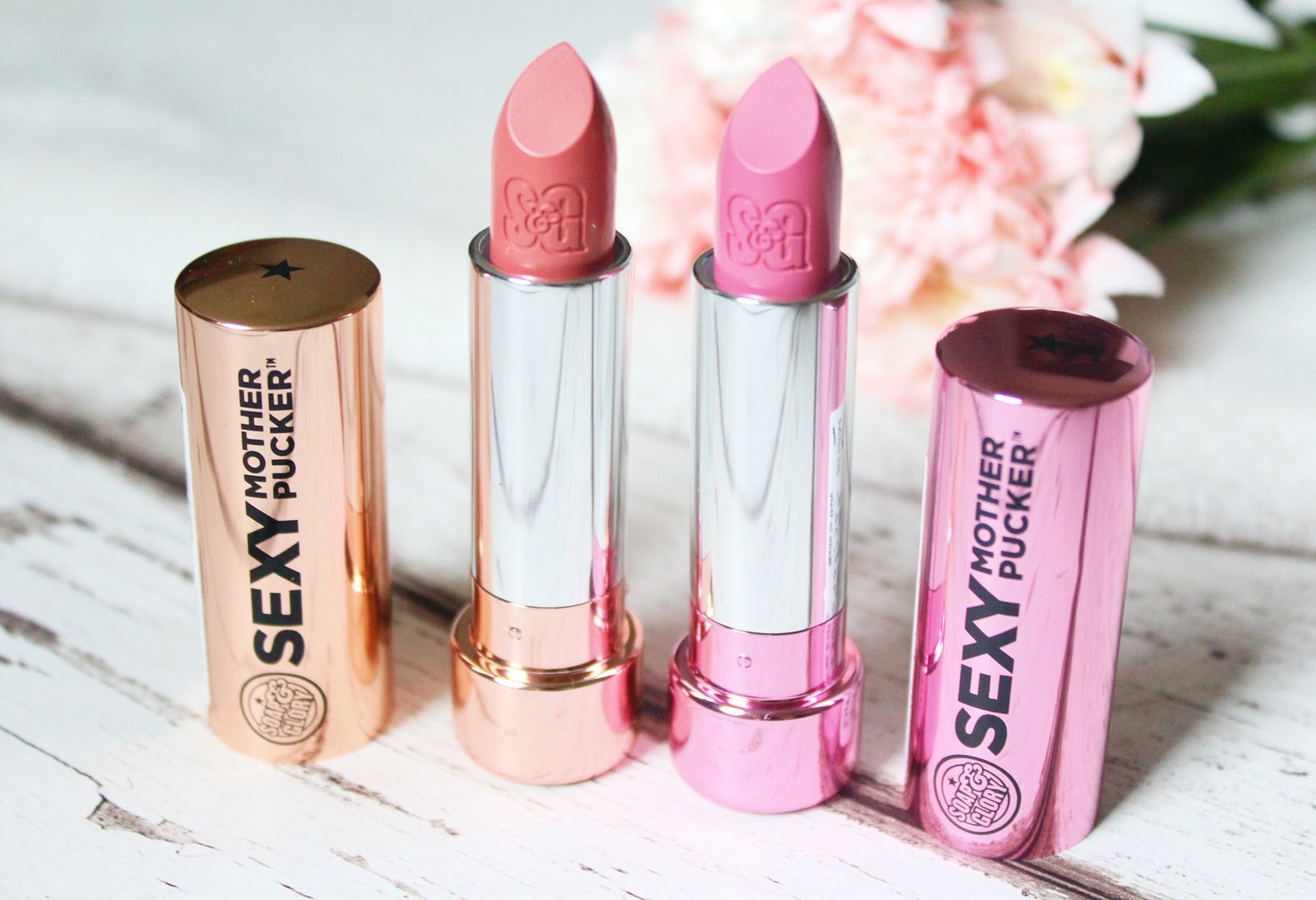 The first thing that struck me about these lipsticks is the new gorgeous metallic packaging. Each shade range has its own colour too, so the nudes come in a beautiful golden tube, pinks in a light metallic pink and the reds in a lovely crimson shade. The packaging is still really sturdy too and definitely feels amazing quality for the price.
Naked Talent was a shade that really stood out to me because I don't own many nude lipsticks in my collection. As I'm fair skinned, I tend to shy away from nudes as they can easily wash me out. But because Naked Talent has a gorgeous red/ brown toned to it, I find it suits me really well as it's one of those "your lips but better" shades. It's such an easy shade to wear and is perfect to pair with a smokey eye for a night out or just to wear everyday for a natural look.
Pink Up, Girl is a classic mid-tone pink shade that I think will easily suit any skin tone. It's not too bright so can be worn sheerly for a flush of colour or you can build it up for a more intense pink look. I love a pink lipstick as much as the next beauty blogger, so this will definitely be a shade I'll be wearing all Summer long!
Both of these lipsticks have a satin finish which is personally my favourite kind of finish. They give you the perfect amount of colour pay off, feel super comfortable and smooth on your lips and just give a pretty finish to your lips. There is also a choice of matte and shine finishes which I'm excited to try out!
I think my absolute favourite thing about these lipsticks is the gorgeous scent and I think that the scent in these new lipsticks is much stronger that the older ones - amazing! Each lipstick smells like chocolate and vanilla which makes them really luxurious and a real treat for your lips. I'm literally sitting here smelling the swatches on my hand like a weirdo because it's just so good!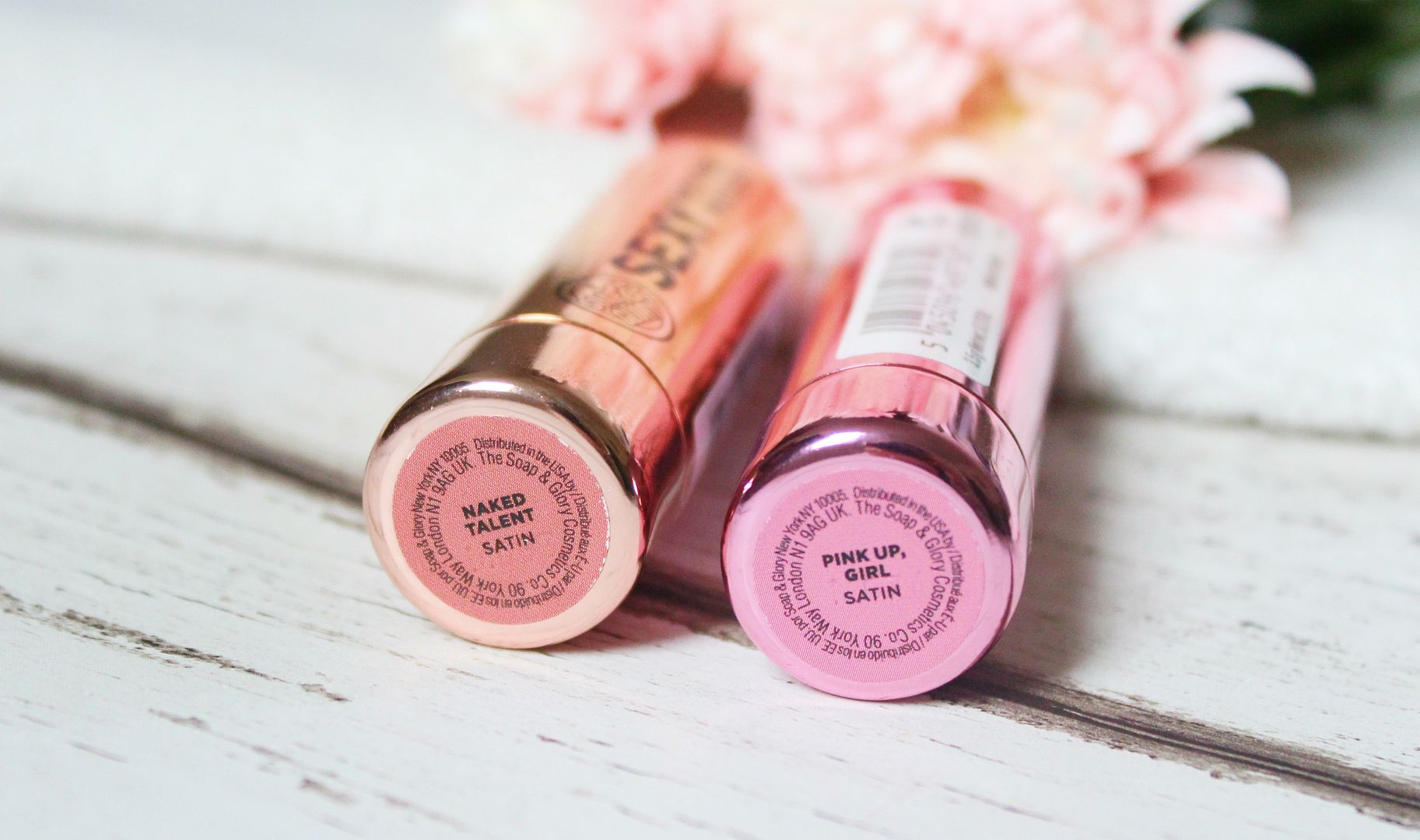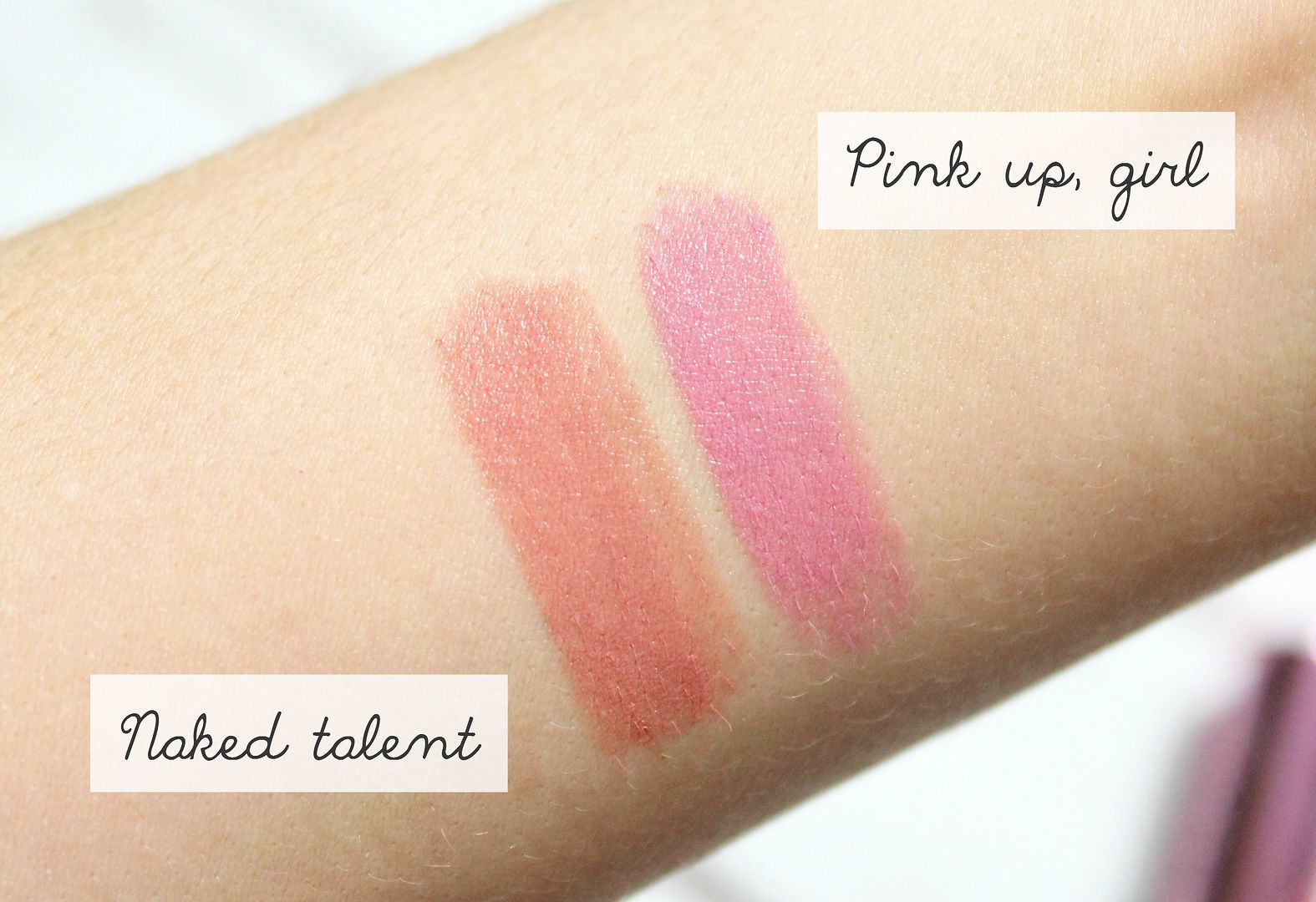 I find that these lipsticks wear really well on the lips. As they are satin finishes, the staying power isn't overly strong but will definitely get you 2-3 hours of wear before you need to reapply. I reapply my lipstick all the time and because these are really moisturising like a lip balm, it's not something that bothers me. I can imagine the matte versions of these lipsticks will have a much better staying power, so if you're after something that will stay put longer then maybe give those a try!
I hope you have enjoyed today's post! I'm so over the moon with these new lipsticks and I can't wait to try out some more shades. If you've tried any of the new Mother Pucker lipsticks then let me know what shades you've been loving and I'll be sure to try them out!
Have you tried any of the new Soap & Glory lipstick shades?
What is your favourite brand for lipsticks?