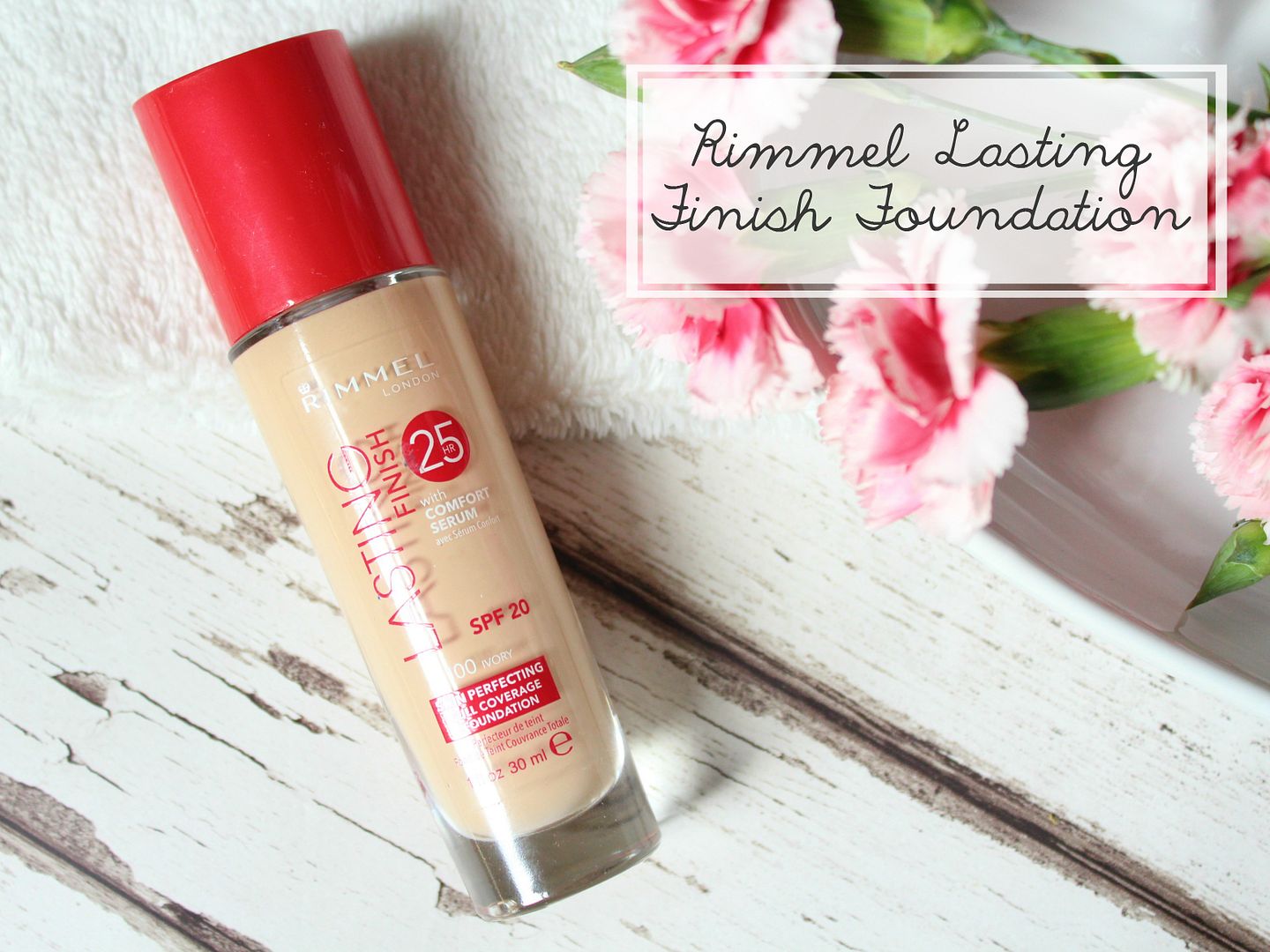 Rimmel Lasting Finish Foundation in 100 Ivory | £7.99 |

LINK
I've been on a hunt for a good foundation over the past few months and in turn, have become slightly obsessed with trying out new ones on a regular basis! I've always been a huge fan of my Rimmel
Match Perfection
and
Wake Me Up
(read my
comparison posts here
) but thought I should start to change it up a bit as I was getting quite bored of using the same product day in day out.I still really like both of these products, but I feel like it's nice to have a change, especially as we come into a new season!
Among other brands and formulas, I decided to try another foundation from Rimmel after hearing some really great reviews on the Lasting Finish foundation. I thought that if I liked my other 2 so much then surely this would be amazing as well? So a few months ago I decided to pick up a bottle from Boots in the shade 100 Ivory and give it a whirl!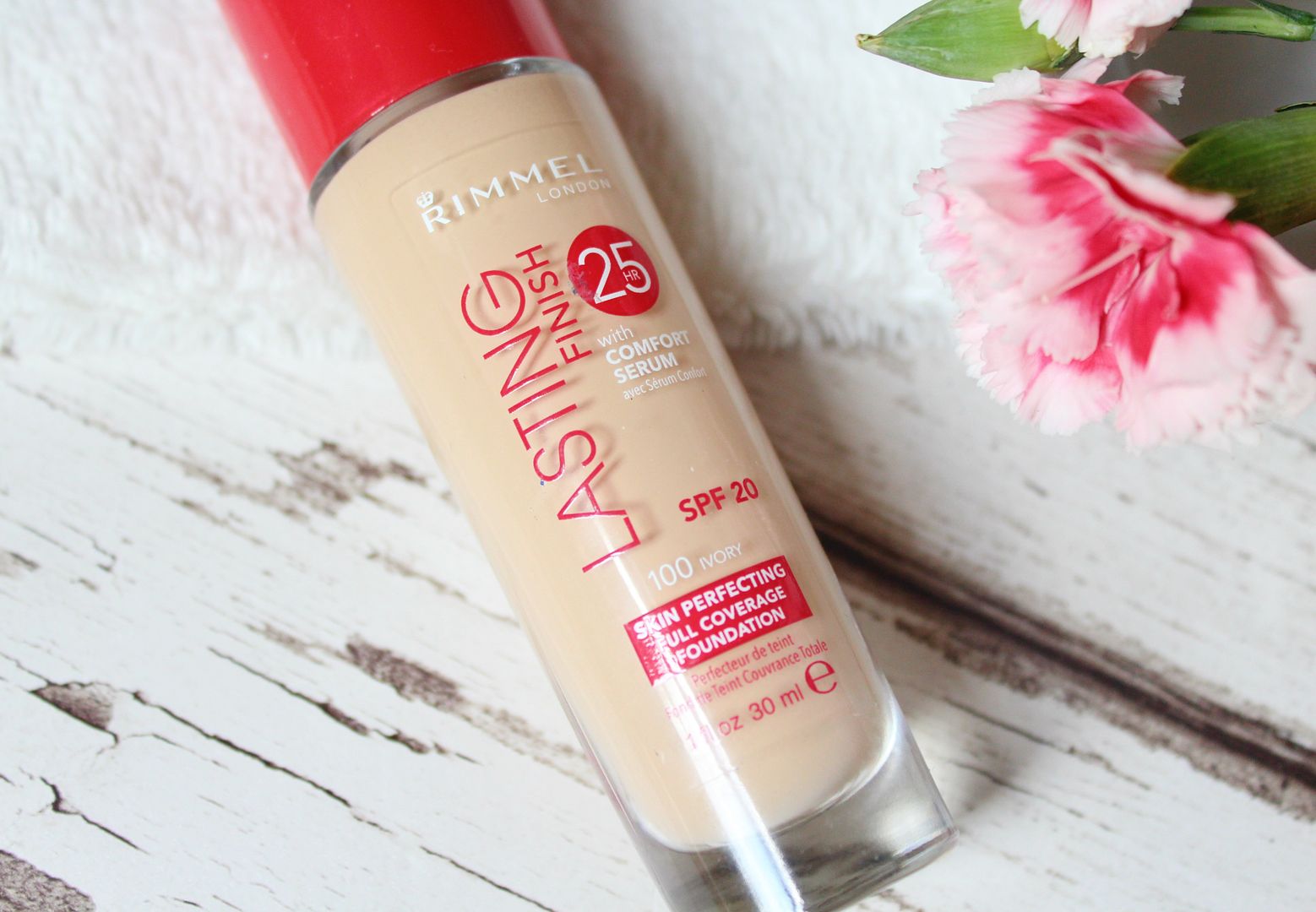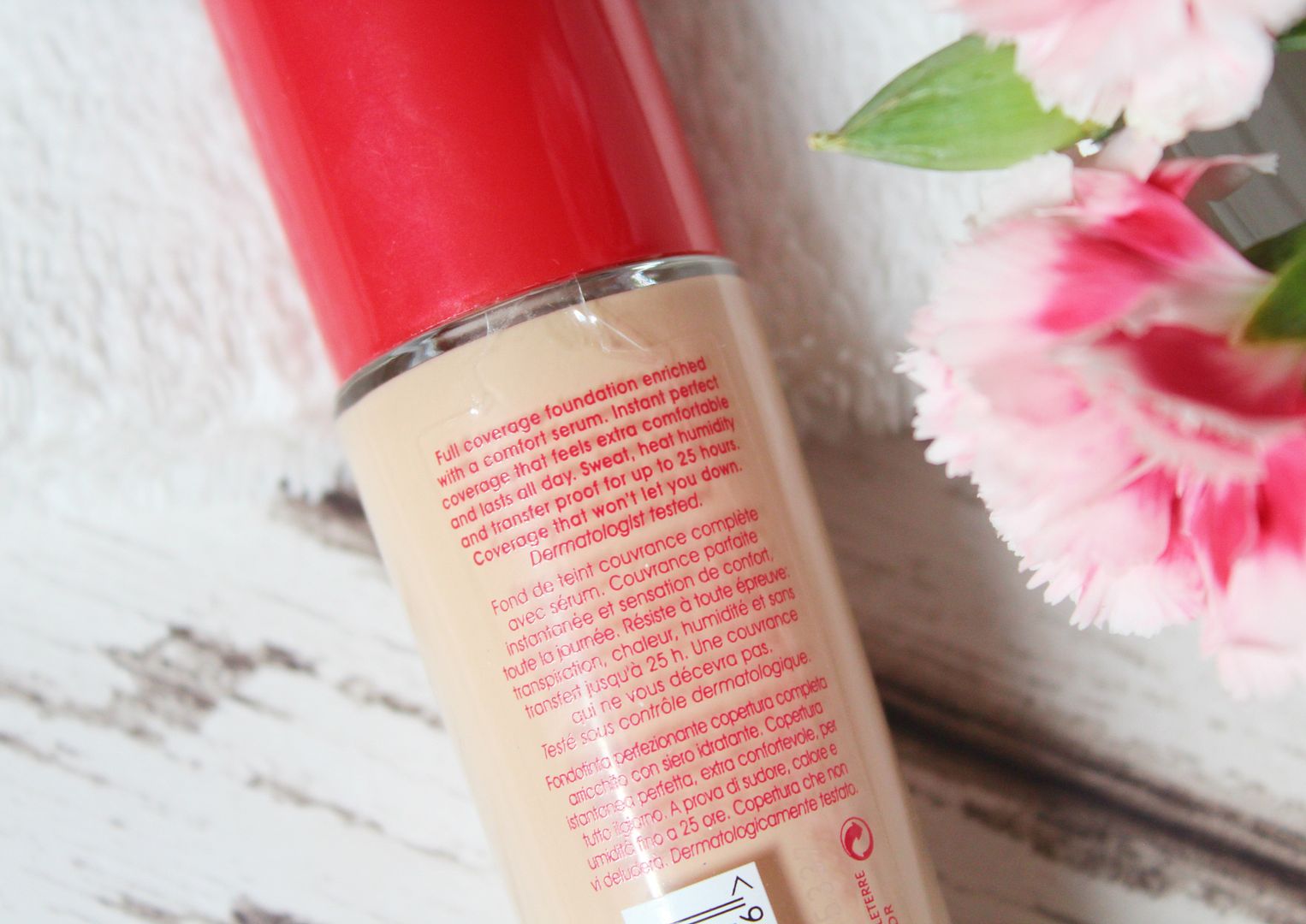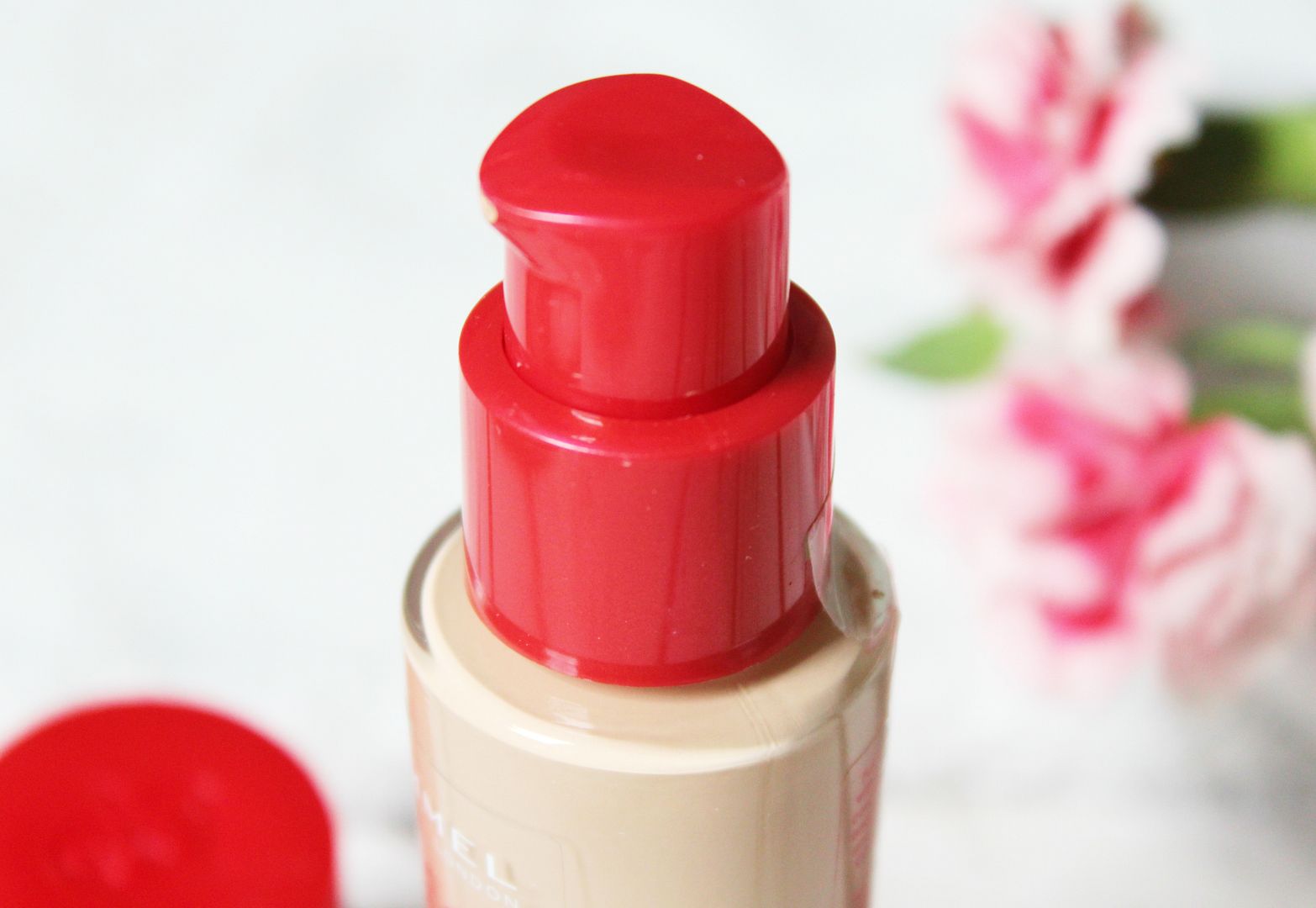 Like most Rimmel foundations, the Lasting Finish Foundation comes in a sleek glass bottle with a red pump and lid. The quality of Rimmel's packaging is really good, considering you're paying just £7.99 for the product yet there are other brands out there where you pay way more but don't even get a pump!

The Lasting Finish foundation is designed to offer a full coverage look that is meant to last all day, even during in the heat of Summer, whilst still being comfortable on the skin. Enriched with "comfort serum" this foundation basically claims to last all day without turning cakey or patchy and give you that flawless finish! I must admit the coverage on this foundation is really good and helps cover blemishes, redness and discolouration. Compared the the Match Perfection which is quite light weight, this does offer a much fuller medium to buildable coverage. I'm not someone who loves a full coverage foundation as I still like to see the texture of my skin through my makeup and have more of a natural finish. This foundation offers me the best of both worlds, it gives me a good amount of coverage yet isn't heavy on the skin and leaves it natural looking.

The formula of this foundation is also slightly thicker which is good as it feels nice and creamy to blend out with my Expert Face brush. I also find that with a beauty sponge you can also get a much lighter finish with this foundation, so it's really up to you on how you apply it to suit you! What's also great is that the Lasting Finish contains SPF 20 which is perfect at keeping your skin protected from the Sun's rays all year long - especially in the Summer. I always apply a moisturiser that contains SPF anyway, but it's nice to know that this foundation does as well.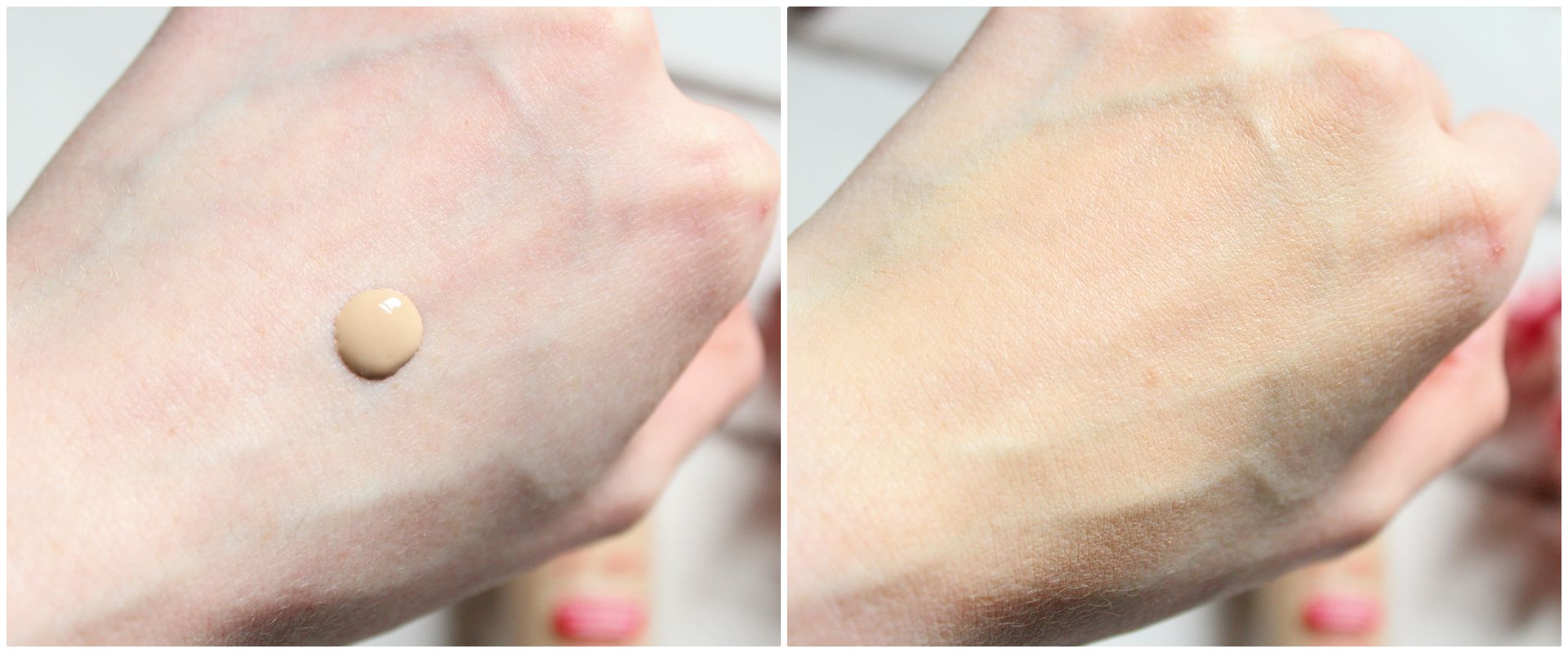 Apply directly from bottle | Fully blended out into skin
The colour match of this foundation is quite good, maybe just a tiny bit darker than my natural skin colour. I think it's quite strange how the same shade across 3 foundations of the same brand can be so different. I always buy 100 Ivory from Rimmel, but I've found the Lasting Perfection to be slightly darker than the Match Perfection, yet lighter than Wake Me Up!
As for how this foundation wears on my skin, this is where I become unsure on the product. It looks great when I apply it and my makeup's fresh but once the afternoon rolls round it does start to cling to drier patches on my skin and go slightly patchy. I'm not someone who bothers to touch up their makeup throughout the day as I don't really have time, but maybe if you are this might work a bit better for you. I feel like this might be a product I will use for evenings out where I'm not going to wear it for a huge amount of time - which is slightly annoying since it claims to last 25 hours!
Thank you for reading today's post, I would love to hear your opinions on this foundation if you've tried it!

Have you tried the Rimmel Lasting Perfection foundation?
What's your favourite everyday foundation?