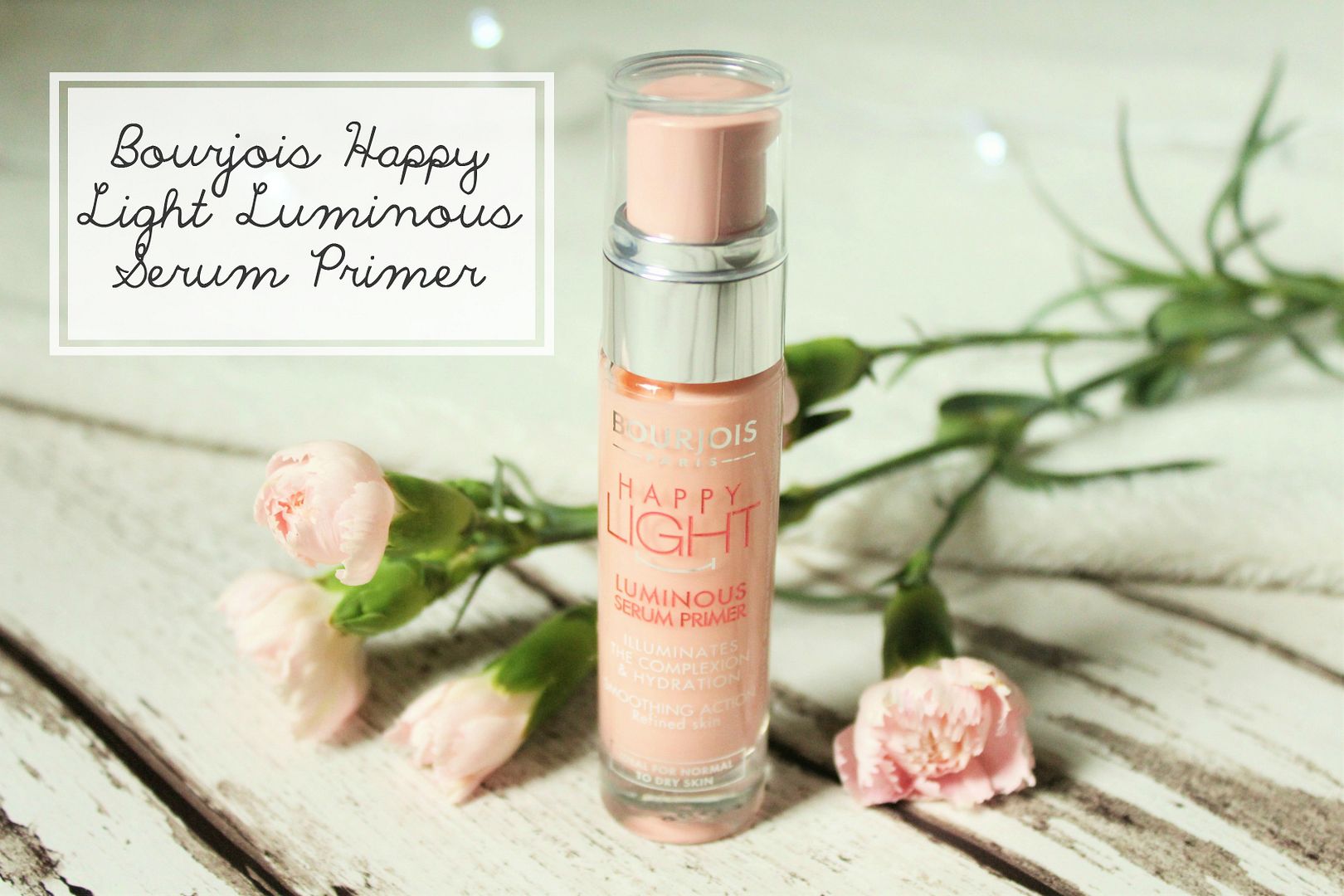 Bourjois Happy Light Luminous Serum Primer | £10.99 |

LINK
I feel like using a face primer definitely helps make or break your entire makeup look. With just a small amount, these wonder products can help smooth out pores, wrinkles and even help mattify or brighten your complexion - and of course not to mention help your base products last much longer! For years now I've been a fan of both Benefit's Porefessional and Soap & Glory's Feel Good Factor. Whilst these both work really well for my skin, I wanted to change things up a bit for Spring and find something that will give me a boost of radiance and give me that sought after glow.
On a recent trip to
Superdrug
I spotted this little bottle at the Bourjois stand. This is the Happy Light Luminous Serum Primer that is said to help give your skin a lovely dewy glow whilst also keeping your makeup stay put all day. There is also a
mattifying version
of this primer which would be great for oilier skins, but as I have drier skin I'll always go for something that will brighten and hydrate my skin!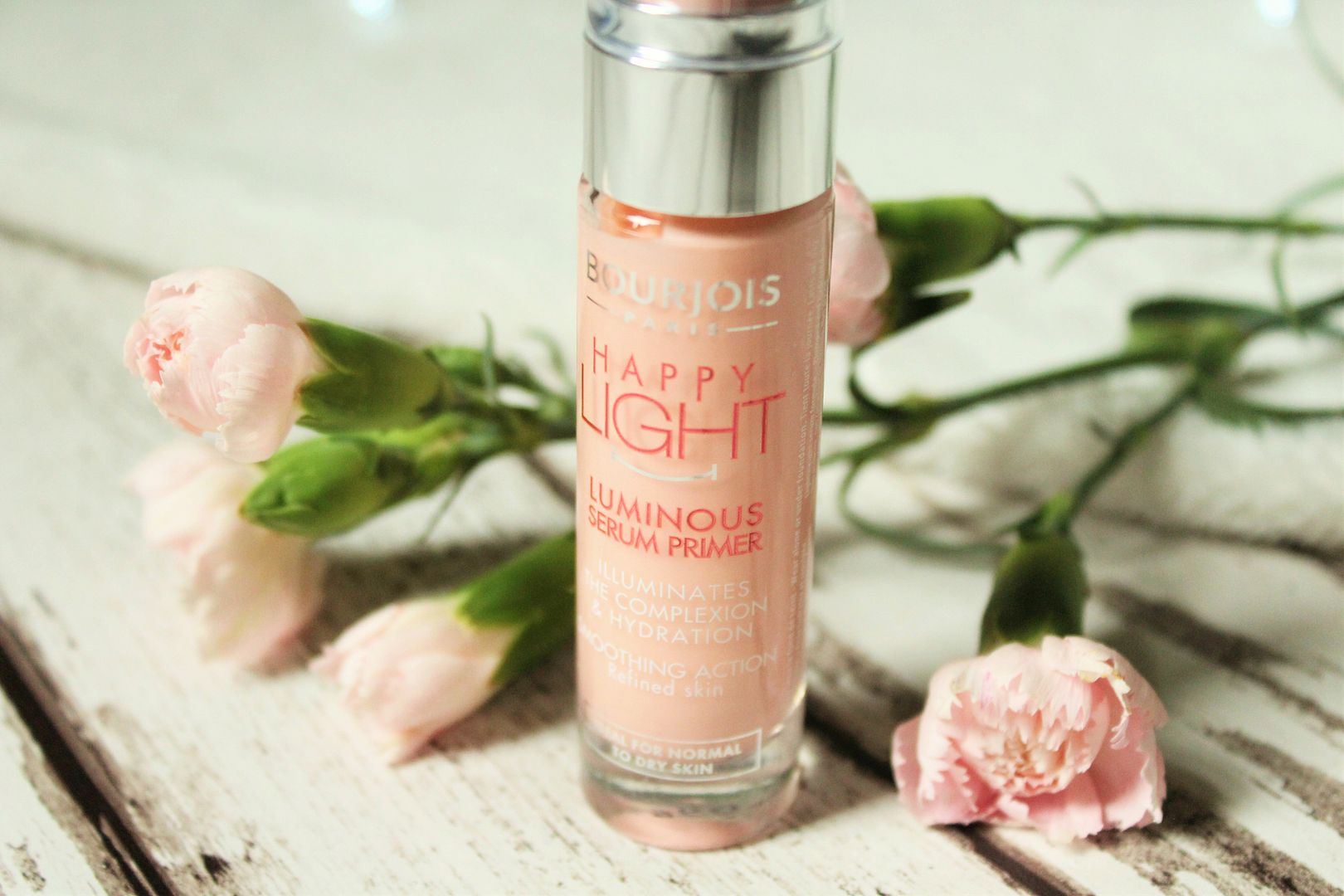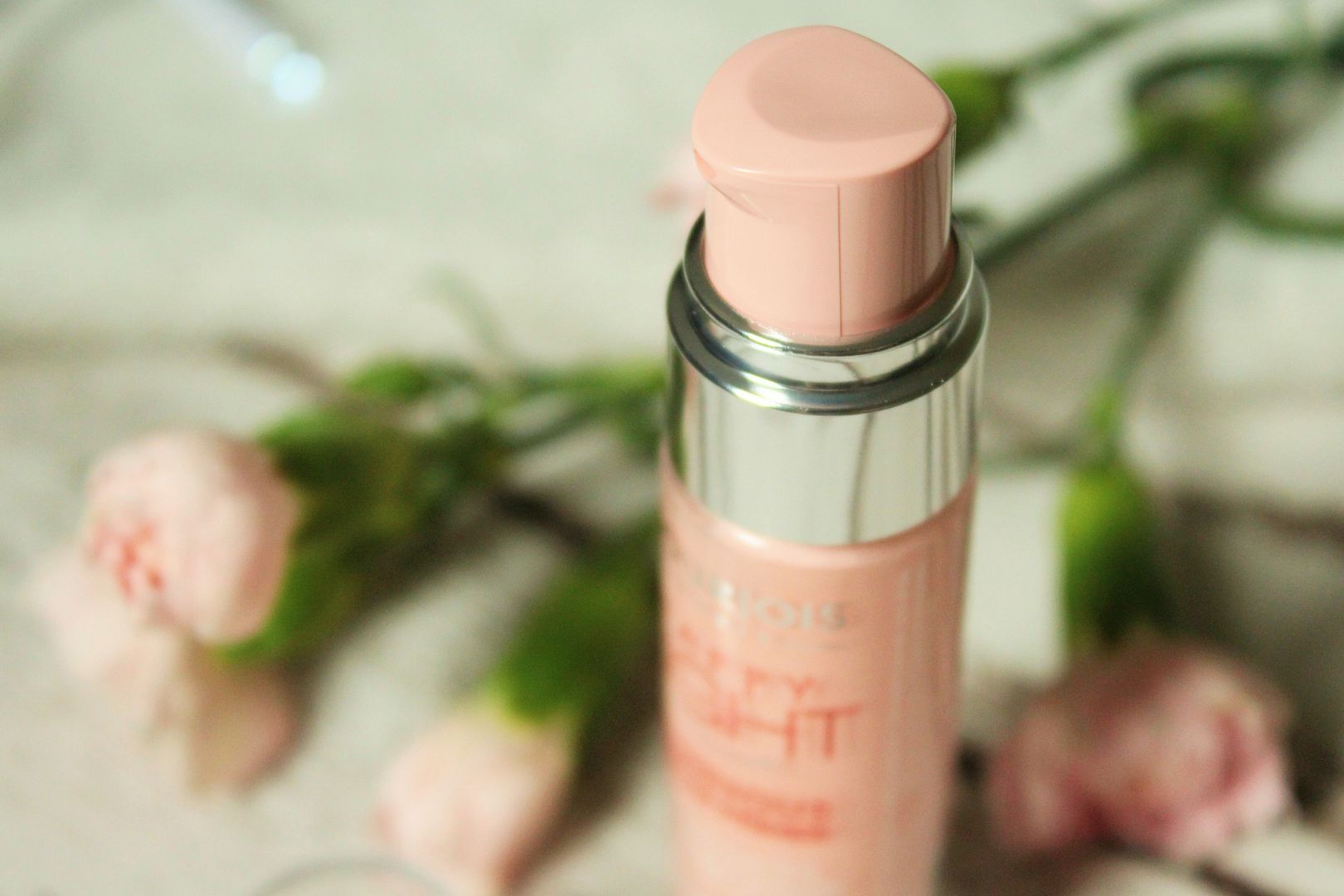 The Happy Light Primer comes in a sleek glass bottle with a pump and a cap. At £10.99 I would expect lovely packaging like this and it definitely is a pretty product to have sitting on your dressing table. I also love the fact its pink, so it was an instant winner for me!
I picked up the Happy Light Luminous version of this primer so this product offers to illuminate your complexion, hydrate the skin and provide a smooth base for your makeup. The product itself is quite light weight and slightly runnier than I expected. As this is a serum primer and the fact it offers to hydrate your skin, it has more of a moisturiser consistency rather than a thicker primer like Benefit's Porefessional. It does blend into the skin really nicely and leaves it feeling soft and supple.
I find that once I've blended this primer into my skin, there isn't a massive difference in how radiant my skin is. I was expecting this product to give me a really lovely glow, but as there's no shimmer in the primer, so the effect it leaves is just a fairly dewy moisturised look. On its own this would look lovely and does give you an illuminated complexion, but once I apply my foundation the affect is kind of lost. The best way I've found for this primer to give you glowy skin is if you actually mix a small amount into your foundation when you apply it. It helps lift my satin finish foundations into more of a dewy/ glowy finish, which is great when you fancy a change!
I wouldn't say it makes any massive difference with minimising pores or filling in fine lines so I wouldn't recommend this if that's what you're looking for. I would say this is a product for someone who wants a nice moisturising base that can offer hydration, smooth skin and a bit of radiance.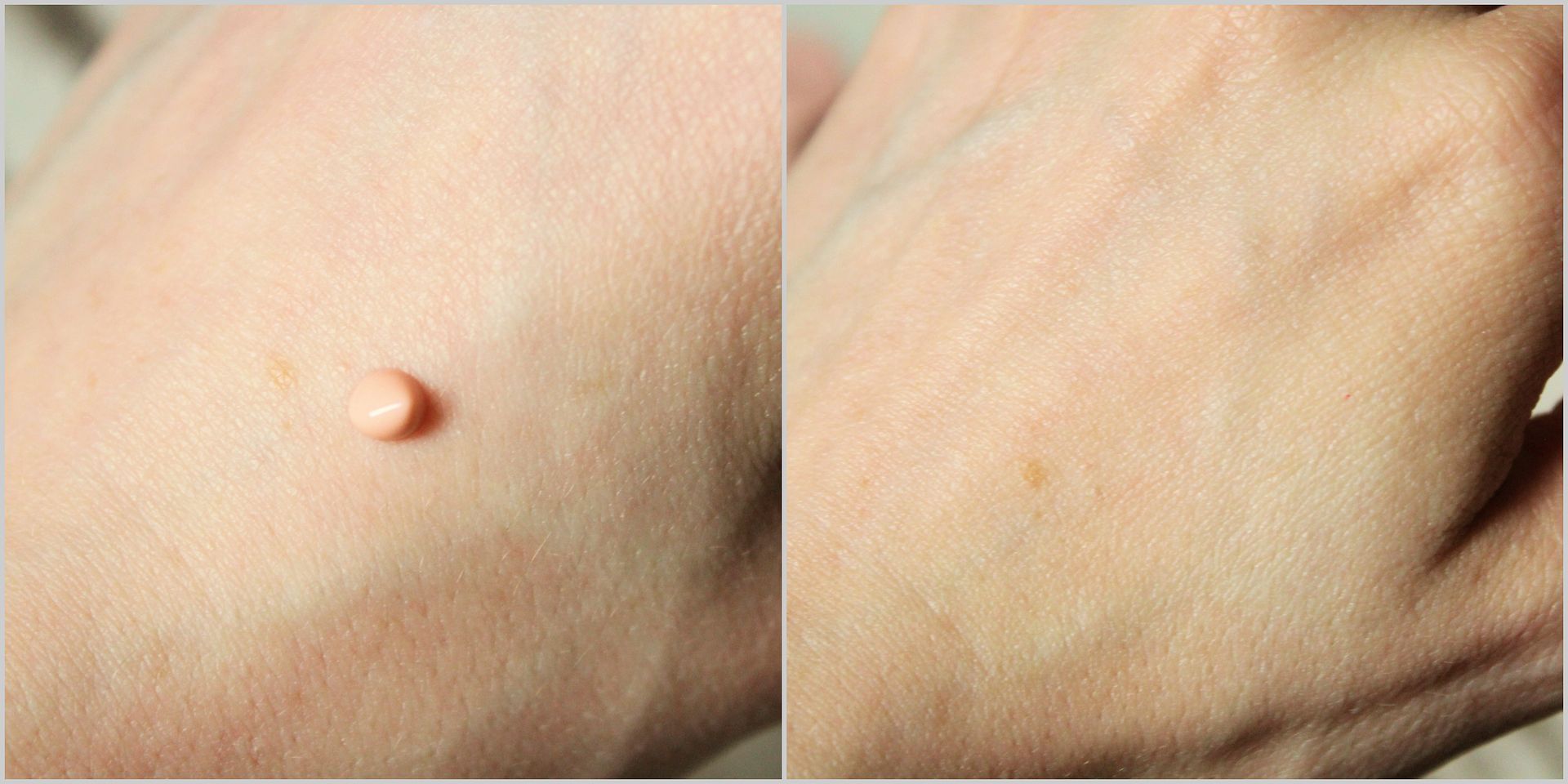 Applied directly from the bottle | Fully blended into the skin
As this primer does smooth out my skin and make it feel softer, it allows my makeup to apply nicer and I can definitely see that it helps keep it in place for most of the day. I don't feel like this is a miracle product but it is one that's nice and lightweight for the Spring and Summer to help boost your skin's appearance. I do wish it had a bit more "grip" to it so that it could help keep my makeup looking amazing all day (like the Porefessional does) as the wear time isn't the best. I will continue to use this in my makeup routine as I have been enjoying it recently, but I don't think this is something I'd repurchase!
I hope you enjoyed today's post! I will speak to you again during the week!
Have you tried the Bourjois Happy Light Serum Primer?
What's your favourite priming product?